Have you ever wondered if people would think you were kinky or a bit weird if they knew your secret fantasies? Don't worry, you're not alone. The truth is most adults have fantasies of some sort. We think about them but don't normally discuss them. Some researchers say as many as 9 out of 10 of us have fantasies and the last one won't admit to it as it is such a taboo subject. It's actually more abnormal to not have fantasies at some stage.
A Powerful Thing
The mind is a powerful thing. So powerful that the mere thought of a desired sexual act can result in orgasm – with or without a partner. In many ways, the brain is the largest sex organ as our thoughts and emotions play a huge role in how we engage in a sexual experience.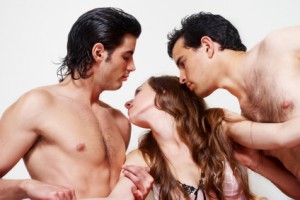 By using fantasies during sex, we can imagine things that we would never consider doing in real life, like making out with your best friends' mother. It's a safe and fun way to be creative in the bedroom. We can be daring and experimental. For some, a fantasy can be a way to help manage or resolve bad past experiences and to release the emotions that they generated.
Many people keep their fantasies to themselves. They may replay them in their heads during sex without telling the other person what they are really thinking. Some muster up the courage to tell their partner and if the trust is there, they may get to act on them together. This can add a whole new level of spice to a relationship if both partners are happy to give it a go. Visualising fantasies can also be a great way to boost arousal when masturbating.
What we may think of as a weird fantasy is more than likely quite common – you just don't know that other people enjoy it too. Some of the more popular fantasies (either visualised or played out) include:
3 way sex
You may love your partner but feel that another guy or girl in bed with you could be amazing. How good would it feel to be kissing your wife while her friend is giving you a blow job? 2 guys and a girl, 2 girls and a guy or maybe you want to invite a few more people to join in and just keep sharing around?
Voyeurism
Watching or being deliberately watched during sex can be a huge turn on for some. When you watch, you can feel the physical sensations just as powerfully as if you were involved yourself. Knowing someone else is watching can bring out the exhibitionist in you. There could be someone in the room or you could film your lovemaking and put it up on YouTube for the world to see.
Domination/Discipline
This is very much a fantasy about control and submission. You might be an easy going and sweet woman but in the sack you not only take the lead, you own it. This could be as simple as being on top and dictating the moves or you could go to town with straps, costumes and bondage gear. Or you might love to be the submissive one and relinquish all control. More extreme fantasies may involve some violence or even pretend rape.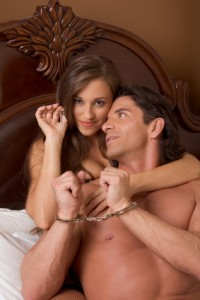 Total Strangers
You might have passed someone on the street and wondered what it would be like to pull them into an alley and rip their clothes off? Or maybe you can imagine picking someone up at a bar and have an amazing night of hot sex, never to see each other again.
Role playing / Dress ups
There is a huge industry catering to all sorts of requests for these fantasies. French maid outfits, school uniforms, bondage gear and sex toys of all shapes and sizes are in constant demand. They add to the sense of playful fun and can be an essential part of the foreplay, building up the sexual tension for hours before sex.
The weirdest of the weird fantasies are not so common but there are still a lot of people who indulge in them. Some can only ever be visualised but others can and do get performed by the more daring (or dysfunctional) of us.
Incorporating Everyday Objects
Sex toys such as vibrators and penis rings are relatively 'normal' but what about candle holders, fruits or shampoo containers being slowly inserted and rotated inside a wet vagina?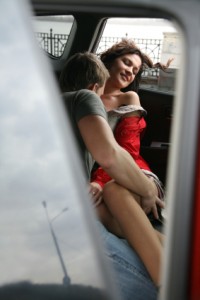 Blow up Dolls or Mannequins
The more realistic the dolls look and feel the better. Guys who use them gain an elated sense of control and can start to project a personality onto their 'girl' and imagine they are in a real relationship with them.
Pseudo-Necrophilia
One partner pretends to be dead the whole time. They could use body paint, costumes and chill themselves first to add to the illusion.
Bestiality
This is the desire to have sex with animals. It may stem from a need for self gratification or a twisted love of them. Examples include the man who wants to hump a horse or the woman who trains her dog to lick her between the legs.
The problem with this one is that the animal never gives consent. This is one that is best kept as a fantasy, and that is putting it mildly.
Aliens
Imagining that aliens have abducted you and performed sexual acts on you.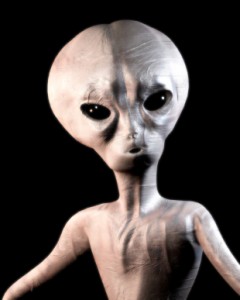 The Human Plate
In some Asian countries, women are trained to lie still for hours fully naked while sushi and other foods are placed all over them for men to eat at their leisure. This could even extent to cannibalistic fantasies.
The scope of possible fantasies is only limited by the imagination even if it is illegal. In most cases fantasies are fun and relatively harmless. So the next time you feel embarrassed about your secret remember that you are only doing what most adults on the planet are doing too. Go ahead and enjoy it!
Asking An Escort
Remember, if you want to try out some sexual fantasies, why not give one of the Fife escorts a call? They certainly know how to add some spice into your life. All you need to do is call and make a request. If it particularly kinky, some may not fancy it, but all you do is respect their opinion and make another phone call.
The world is your oyster!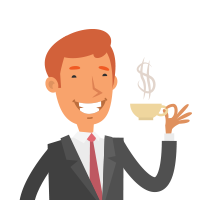 Latest posts by Martin Ward
(see all)