Last week we brought you a job opportunity where guys could sit at home and test sex toys. The offer came from 'Hot Octopuss' who are known for inventing the 'Guybrator'. However, I received a lot of emails from interested guys asking what a Guybrator actually was.
Well I probably should have explained it better at the time, but here we go.
Helping The Needy
Have you ever wondered what it would be like if you suffered a severe spinal injury? Well call me morose, but I have. Not only how it would affect my wife and three kids, but how my sex life would be damaged.
This is where the Guybrator comes in. It is designed to help men with these kind of problems ejaculate.
Medical research has shown that oscillations applied in a very specific way can create powerful orgasms for men. Here is how the website describes how it works.
"Pulse harnesses this through something called a "PulsePlate", which generates high-amplitude oscillations (thanks to piston movement) rather than low-amplitude vibrations. The resulting movement is "much bassier than a vibrator — a bit more like a motorboat than something high-pitched". The movement is targeted at the highly sensitive frenulum area of the penis."
Apparently there is a hands free option as well.
The product is available for £69 on The Hot Octopuss website.
Available to Everyone
Whilst it is noble to help those with with spinal issues, one suspect that isn't the only market they are after. By all reports, there are great sales in the none disabled market.
I will admit it; I am going to have a try of this product (for research purposes of course)
In all seriousness, it is great that mens sex toys are getting such attention. We are of course always beating the drum for equality at the Escort Scotland blog!
If any of you out there try this product, let us know what it was like in the comments section below.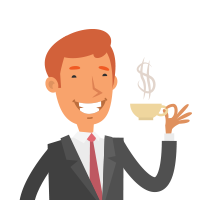 Latest posts by Martin Ward
(see all)