After a wonderful session in the sack, the last thing a woman wants is for you to turn your back on her and power nap. You may have just finished doing all the work, but this is not the time to become selfish. Contrary to popular belief, you don't have to hold and cuddle your partner after sex. Just give her some attention and be attentive while you do it.
Clean Up
If you have stopped wearing condoms, then you know that it can be quite messy at times. Whether you've released your juices onto her body or not, be a gent and fetch a towel. She will appreciate that you're constantly thinking of her needs. From time to time, surprise your partner by rubbish her body down to make sure she hasn't missed a spot. Start at her neck and move across to her shoulders and arms; gently go over her breasts, stomach and hips and thighs. Rubbing her will make her feel calm as well as respected.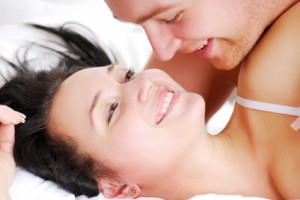 If You're Using a Condom…
It goes without saying; if you like to get around, make sure you're not spreading your seed around. If you want to avoid STDs and pregnancy, a condom is the safest and surest way. Condom use is accepted by most, but can leave some women feeling cheap if you continue to use them after being in a relationship for certain amount of time. In order to make her feel more comfortable when you're done, dispose of the condom as quickly and discreetly as you can. Don't throw it on the floor or in the bin next to the bed. Head to the bathroom, remove it, wash up and then go back and lie with her. Even if it's a one night stand, there's no need to make her feel exploited.
Shower to Shower
After getting in on, what better way to cleanse yourselves? If you're hot, sweaty or you've simply made a mess of each other, suggest hitting the shower together. In the shower, let her scrub your back, shoulders and wherever else she pleases, and then you can do the same for her. If you're both feeling up for it, there's always time for round two. The shower is a great place to have post-sex sex, and if you're both still recovering from the first round – use the edge of the tub to balance and support trembling legs.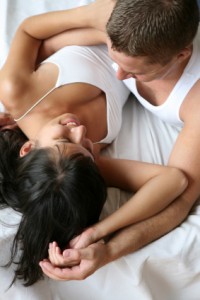 Talk About Sex
There is no better time to communicate with one another than after a mutually gratifying sexual experience. Both of you will be feeling at your best and you should tell each other why. Tell her all the things you enjoyed and want to try again, and don't hold back on the graphic detail, after all, you have just shared a sexy graphic experience. This will not only boost both of your confidence, but it will highlight exactly what you both liked. Take this as an opportunity to discuss variations of what you've just experienced and fantasies you would like to try out next time. Going into detail could leave you both feeling aroused and ready to give those variations a go…
However, this is not the time to bring up any negative aspects of the sexual encounter; this could leave her feeling insecure and could result in an argument. Don't compare it with another sexual experience with past lovers; this could ruin what was potentially a fantastic evening, and lead to headaches, tears and many lonely nights. Pay attention to what your partner really enjoyed, so that you are sure to tick all the right boxes the next time around.
Rub her Down
We are not suggesting you break out the candles and massage oils, but rubbing her back or arms lightly will maintain the intimate and physical bond between with you. When you are chatting away about your sexual encounter, touch her face, hair and neck to make her feel really special. Feeling particularly nice? Why not rub her thighs; they are likely to be shaking after that momentous orgasm you just gave her. She is likely to return the favour at some point too – and everyone loves a good massage once in a while!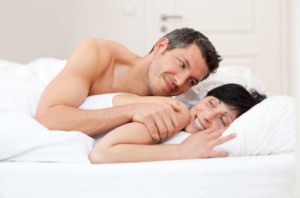 These simple suggestions may not seem like a big deal to you, but they can make a world of difference for women. Similarly to setting the scene beforehand, how you treat your woman after sex can have a positive effect on your relationship and sex life. No one likes to feel used and abused, so giving her some extra post-sex attention will always work to your advantage. Looking for more ways to make your partner feel special? The escorts in Stirling know exactly how they like to be treated, and their honest and friendly approach makes it easier to open up to. Invite a Stirling escort out for a coffee, or something stronger, and ask away!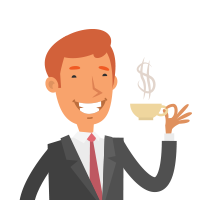 Latest posts by Martin Ward
(see all)