If you're looking for something a little different to get your partner for Christmas, flavoured lubes can bring about new pleasures in your sex life. In this article, we will look at some of the best flavours that are available in the U.K. It has to be said, we were pretty sceptical as some of the flavours seemed too good to be true. Could a lube really taste like a segment of Terry's Chocolate Orange?
What is a Flavoured Lube?
These exist in a number of different packages and it's easy to get lost in all the jargon. While the packaging may vary from company to company, you can classify lubes into three separate categories:
Edible lubes are generally made up of artificial flavourings. These are added in order to make the lube itself palatable. Flavours include chocolate and raspberry, passion fruit and peppermint punch.
Digestible lubes can be digested but, normally, are not flavoured. Most lubricants can be digested, so normal lubrication and heat sensitive lubes fall under this category.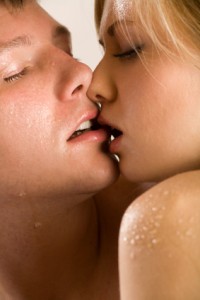 Non-edible lubes make up the finally category, and as you can probably guess, they are not digestible. Recently, silicone based lubes have become more widely available as they have the advantage of not drying out and are condom and sex toy compatible, unlike some of the others on the market.
Fruit Flavours
Fruit flavoured lubes have flooded the market and can easily be found in supermarkets, pharmacies and online. Keep in mind that different companies may produce the same flavour; however the texture and the intensity of flavour itself may differ. With so many to choose from, it's a process of trial and error. However, the escorts in York are friendly and honest and would happily recommend some of their favourites.
Cherry Flavoured Lube
This is probably one of the more common flavours. However, during our taste test we noticed that there was no unity among flavours – so you would have to try a few different brands until you found a flavour that worked for you.
ID Juicy Lube in Wild Cherry (£6.99) was the favourite, scoring 8.5/10. It has a sweet taste, similar to a lollipop, but it's not overpowering. The texture isn't sticky either. This is a good flavoured lube for those who are trying it out for the first time.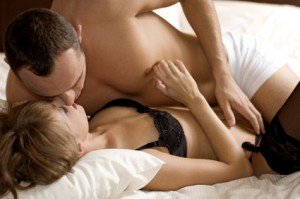 Durex Play Very Cherry (£4.99) has a completely different taste. It tastes good, but its closer to cinnamon than cherry. Some might find it a bit spicy, and it's a little stickier that the ID Juicy Lube too. 7.5/10
Strawberry Flavoured Lube
Another favourite, this sweet flavour is used by a variety of brands and often comes with a variation of flavours such as kiwi strawberry and sun-kissed strawberry.
Durex Play Sweet Strawberry (£4.99) is in one word = yum. You cannot beat a classic; this strawberry lube is silky smooth, has a nice light fragrance and is not sticky. This is another good one for those who are new to flavoured lubes. 9/10.
ID Juicy Lube in Kiwi Strawberry (£6.99) is a little sourer than the Durex Play Lube. The flavour is still mild and there's no real aftertaste. It would depend on your personal preference. 7.5/10
Wet Fun Flavors in Seductive Strawberry (£8) has a very strong strawberry flavour, probably a little too much, unless you have a particularly strong sweet tooth! It has the added bonus of reacting with the temperature in your mouth, so it tends to warm up as you start to play. Some love this and some don't! 7/10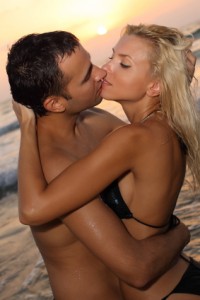 Tropical Flavoured Lubes
This is a great flavour to pack if you're going away on holiday, or if you just want to inject some tropical passion in to your love life. These flavours aren't as popular as the two above, so are usually only found online.
Wet Fun Flavors in Tropical Fruit Explosion (£8) has a mild flavour, although we found the aftertaste was a little too tangy. Texture was silky and not too sticky. 7/10
Wet Fun Flavors in Watermelon Blast (£8) is a 4 in 1 massage oil, so it will be a little greasier than some of the other lubes. It tastes like actual Watermelon, and smells great. 7.5/10
Passion Fruit Flavoured Lube
Yes, this is a tropical fruit, but with so many brands producing this particular flavoured lube, we decided to make it a separate category.
Wet Flun Flavors in Passion Fruit Pizzazz (£8) is a very light flavour, so if you are looking for a lube with just a hint of flavour – this is the one for you. Providing that you like passion fruit! Similarly to their Watermelon Blast lube, this is a 4 in 1 massage oil and will be a little greasier than the others. 7/10
Durex Play Passion Fruit (£4.89) is the sweetest lube we've had. In our opinion, it was too sweet. Like all other Durex products it's silky and not sticky. 6.5/10
LoveHoney in Passion Fruit (£5.99) is a mild alternative to Durex. It's not too sweet and has a subtle flavour and smell. The consistency is good; it's not sticky or greasy. 7/10
Other Flavoured Lubes
If fruity lubes don't do it for you, don't despair. There are plenty of alternative flavours available such as; chocolate, peppermint and pina colada. So, you are bound to find something that both you and your partner enjoy!
LoveHoney Mint Chocolate (£5.99) is an interesting mix of sweetness and freshness. There is nothing artificial tasting, so it really is like licking mint chocolate. This lube isn't sticky and doesn't stain. 8.5/10
LoveHoney Chocolate Orange (£5.99) was the one that had us all excited. It's sugar-free and very yummy. If you like chocolate orange, we highly recommend this one. The flavour is light, so it's perfect for those trying out flavoured lubes for the first time. 9/10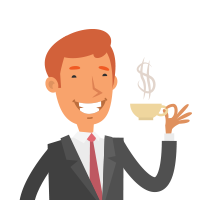 Latest posts by Martin Ward
(see all)