When it comes to amazing sex, size doesn't matter. You can have incredible sex no matter how sizeable your member is, but for those with a big penis, it can be a real struggle to find that perfect sex position.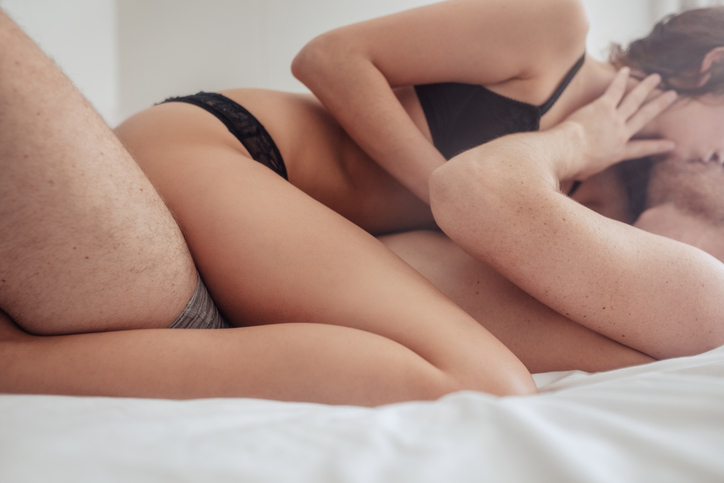 You don't want to hurt your partner during sex, and many typical positions can cause this if you have a big penis. So here are a few sex positions that you might want to try.
Reverse cowgirl
Often when it comes to having sex with a big penis, it is better to put your partner in control. It gives them the chance to control the depth and the speed, which means that you are much more likely to enjoy yourselves.
The reverse cowgirl position is ideal for this. It spices up sex, since it isn't the traditional cowgirl position, while also keeping your partner in control. They have total control and you can make it feel even better by adding a small vibrating bullet to the mix.
They can hold this bullet to their clit to help them reach orgasm, and if you are both into kinkier sex, you can even try a little spanking. Make sure you both agree and consent to it beforehand, and don't take things too far!
The thigh-high straddle
The temptation to thrust during sex is almost irresistible at times, but when you have a big penis this can cause some problems. If your partner isn't ready for it, you might find that you accidentally end up hurting them. This is why finding positions that reduce your ability to thrust work well.
The thigh-high straddle is one of them. You will sit cross-legged while your partner mounts you. Like the above position it puts your partner in control, and you won't be able to thrust as deeply because of your position.
It is even better if, instead of bouncing up and down on your cock, your partner gently rocks back and forth. It can be an incredibly intimate position this way, especially if you have a mirror close by to watch the show.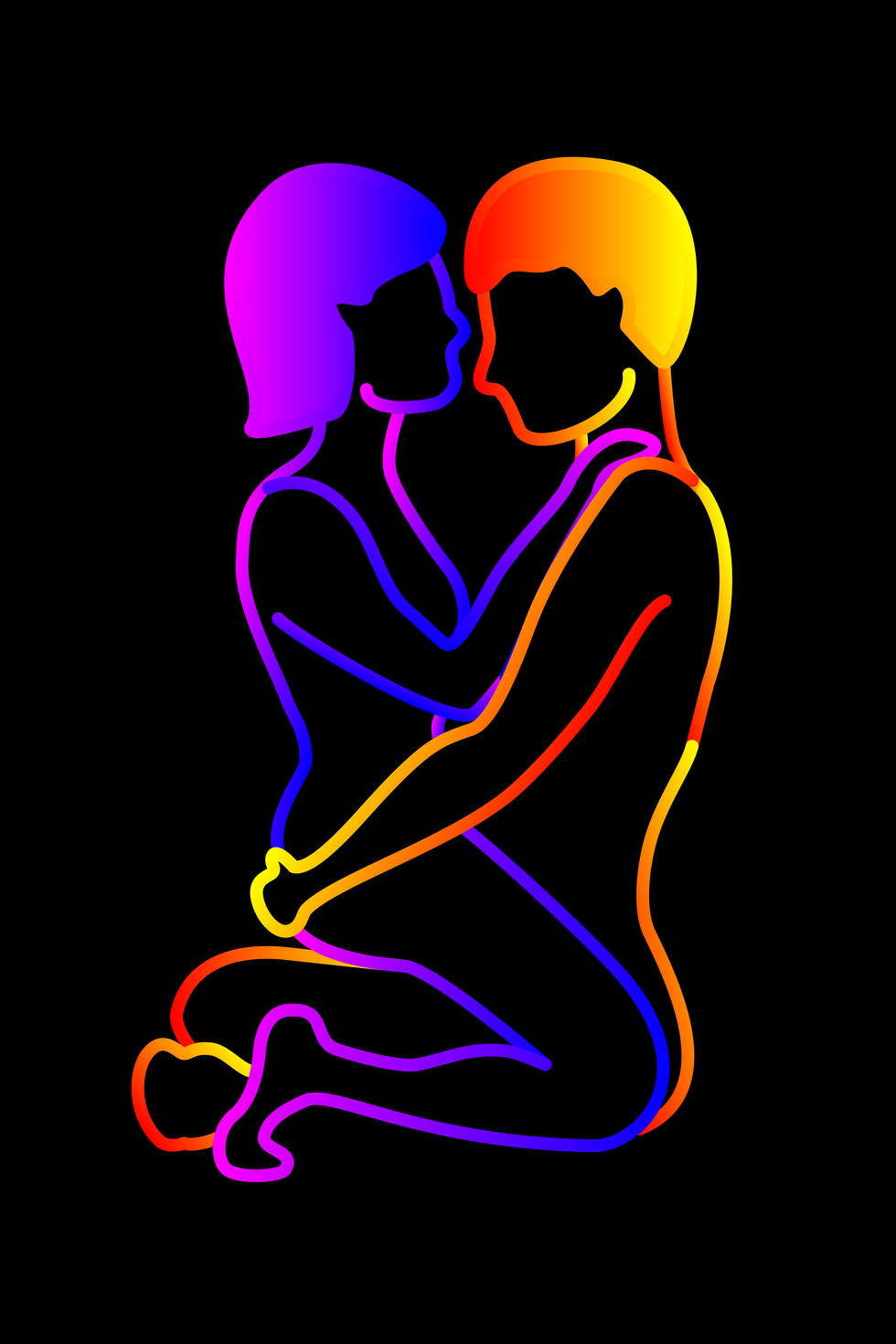 Crab walk
If you are a little more flexible, you might find that the crab walk position is perfect for you. It may be a little more of a challenge to get the right angle for it, but you'll find it is a great position when you get there.
You'll sit down with your legs bent and your arms behind you for support. Lean back a little, and then your partner can lower onto themselves slowly onto you. They can move their legs over your shoulder and lean back onto their arms.
Thrusting is going to be tough in this position, but you'll find that grinding is great! Your partner can also use their ankles to get a little more leverage in this position, leading to amazing pleasure for you both. Plus, your cock will rub at their g-spot.
The tripod
Sometimes if you have a big penis, the best sex positions are those that involve standing. Standing sex can feel incredibly kinky, but they can also be a challenge. This is why it is always good to try these positions with a wall close by for extra support.
You begin by standing face to face. Your partner will them lift their leg up and then you can slide into them. Getting the angle can be tough, so take your time and use plenty of lube if you need it.
This is great because you can't really get truly deep penetration from this position. However, you can thrust easily. This means that you aren't likely to hurt your partner and you still get the fun of fast thrusting!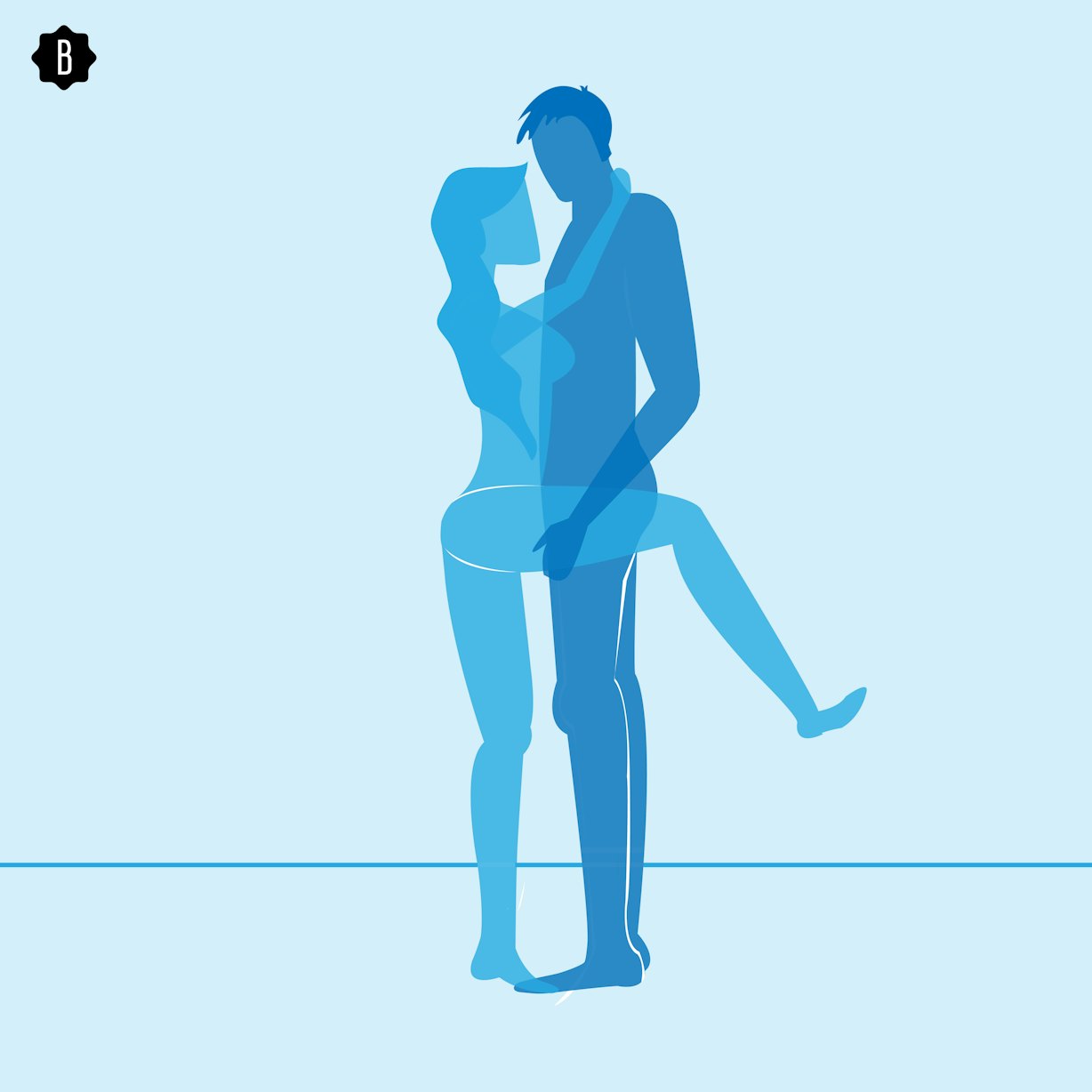 Your favourite big penis positions
If you have a big penis, you might find that getting the perfect position is a real challenge. You don't want to thrust too hard and fast and end up hurting your partner, but you still want to have exciting sex.
Hopefully the positions above will help you get that. Got a few suggestions of your own you'd like to share? You can tell us all about your favourite big penis positions by leaving a comment below. Which is your favourite? Latest posts by Lara Mills
(see all)