When it comes to porn there are certain uniforms and jobs you'll see appearing a lot. How many times have you seen a pizza delivery guy try to deliver the pizza, only to end up fucking a woman as she is bent over a counter? It's a fun role play, but we don't think that it is the hottest.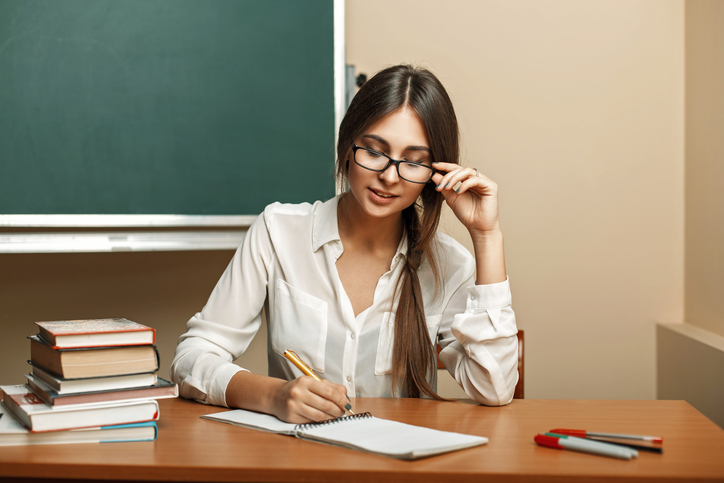 Thankfully Pornhub have taken a look at the most searched for occupations on their site to tell us, once and for all, which is the hottest role play. This might just inspire you to try some new things in the bedroom!
Hottest jobs in porn
We all have different ideas when it comes to the hottest role play. Often, we are inspired by the things that we see in porn. For example, you might see a hot and hunky plumber going to do some work for a sexy MILF, and before long they are fucking.
It seems that our ideas about the sexiest role play situations might not actually fit what we see in porn, or even what people are searching for. Pornhub's most searched for occupations shows us that, surprisingly, there isn't a pizza delivery man, plumber, or even a sexy French maid in site.
Instead the top list is made up of things like waitresses, dancers, flight attendants, gymnasts, and yoga instructors… and that isn't even looking at the top five. So according to porn, which is the hottest role play?
Teach me something
The answer is teacher. It seems that, when it comes to hot porn to watch, people want to see a sexy teacher at the front of the classroom, seducing those they are meant to be teaching. Perhaps they are helping a mature university student and can't help themselves from getting carried away?
For many, the teacher role play equals discipline. It is the reason that it is highly requested in dominatrix situations, especially if they have a cane to hand. They want to be caned and punished for things, making this an appealing role play.
Babysitter
Another popular search on porn sites is babysitter. When you see a babysitter in porn, usually they are a university student looking to make a little extra money, and find themselves attracted to one of the parents.
They might "catch" the parent doing something, such as fucking or taking a sexy shower, and then one things leads to another and suddenly they are having hot sex. Because it is a taboo subject, people are drawn to it.
Naughty nurse
If you think of sexy outfits, there is going to be one thing that you think of before any other. Usually, that hot outfit belongs to a nurse. The uniform itself is incredibly hot, but the idea of fucking a nurse is a huge turn on as well.
No wonder this is one of the hottest role play scenarios in porn! People want to see a nurse seduced by a doctor, or maybe even a patient getting kissed better in a variety of different ways.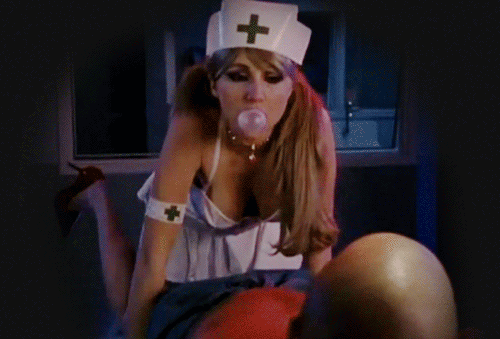 Sexy secretary
A lot of the above scenarios involve seduction, but this isn't for everyone. The idea of dominating someone is a bit of a turn on, and so you can see why people would want to watch a secretary get fucked.
The secretary will find their boss attractive and do whatever they tell them to. Usually the secretary will end up bent over their desk and fucked hard, before they get on their knees before their boss and jerk them off.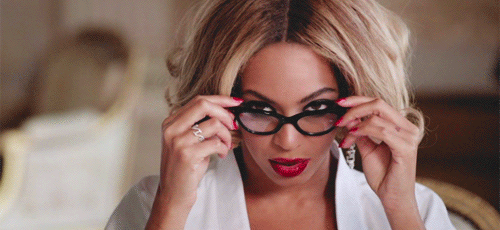 Kinky cop
Dominating isn't for everyone. In fact, some people would rather be the ones being dominated, and that is why, of the hottest role play you'll see in porn, the kinky cop is up there. We suspect that this might have a lot to do with the 'Fake Cop' style porn videos that you see, in which suspects are fucked instead of being taken into custody.
The police uniform is also incredibly sexy, and the fact that the cop usually has handcuffs to hand is a huge turn on as well. No wonder we can't stop searching for it in porn!
The hottest role play ideas
If you are looking for the hottest role play idea to try and spice things up in the bedroom, porn is a good place to look for inspiration. It has plenty of different ideas and you might just find something you love!
There are so many different kinky and sexy role plays out there for you to try. Maybe you have a few ideas of your own, or you want to say what it is that you love so much about the hottest role play above? Let us know by leaving a comment in the box below! Latest posts by Lara Mills
(see all)