As I lie, enveloped in the soft foamy fold of my hot bath, I massage the beads of bubbles into my thighs and take a deep sigh, the memories of the day still permeating my mind. I've never been so wet, so stimulated, so hypnotised by a man. But Ricardo, he's not like other men, I remind myself with a smile, rolling my eyes dramatically as the memories flood back. I reach for the cool flute of Prosecco perched on the side of my bath. After being ridden until I can hardly move, tonight I needed the indulgence of alcohol and the warm bath to soothe my aching thighs.
A Powerful Boss
Ricardo…the name slips from my mouth, I mutter it again, entranced. Ricardo, with olive skin, green eyes and those shoulders, broad and rippling with muscles. He hasn't long been the Chief Executive at my work place, an events planning organisation with head offices in all the major cities in Europe, but he has most definitely noticed me already.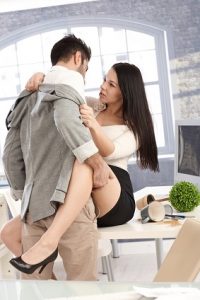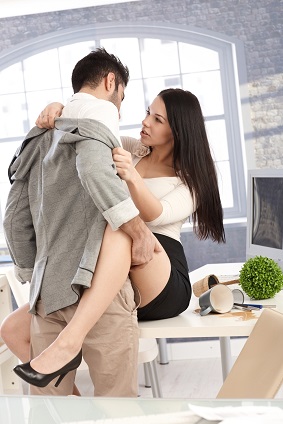 Maybe it was my tanned lean legs in my little skirts, turned bronze by the heat of my sunbathing in Mexico in August. Perhaps it was my little lilac shirt with just enough cleavage and hint of my white lace bra to turn his head when I strutted past his office door. Whatever it was, he noticed me. He began by brushing against me in the coffee room, making my body bristle with electric, then his most effective way of communication was his staring, his luminous green eyes hard, unreadable, and devilishly sexy. Then, one day when we were alone in the lift, his hands reached out and brushed my full pink lips slowly, meticulously, with a rough finger, his eyes boring into mine with desire. Already, my brow was wet, nipples hardening beneath my shirt and I could only catch a gulp in my throat as he then strode out of the lift when we reached our floor as if nothing had happened.
Today, Ricardo propositioned me, he called the phone at my desk and I stared at the number a while, mesmerised before picking up.
"Bella." His tone was hard, forceful.
"Yes?" I replied nonchalantly, though my heart was rapping away beneath my shirt.
"The BBC luncheon is only a week away. I…need your opinion on some things. Will you give me a few hours of your time tonight?"
"Yes." I said pitifully, what else was there to say? I couldn't argue with somebody so handsome, dominant and roguishly sexy.
"Good." He said coldly and slammed the phone down. I stared at the phone in my hand for a while, as if I might have imagined the conversation, before putting it down. I could feel between my thighs start to throb, tentacles of delight slivering up through my body as I imagined being in the same room as this sexy, broad and brooding man. I recalled the rough fingers on my lips and wanted to run to the bathroom to touch the wetness there. Instead I reined myself in and tried to make it through the rest of the day.
A Drink To Lighten the Moon
Later, after hours and after all the staff had gone home, we sat in his office. He had undone his tie and the top button of his shirt, I had released my dark curls so that they ran down my back. The conversation flowed, things were…easy. We eased ourselves into the leather chairs and laughed and joked, the papers of the BBC luncheon event plan flayed carelessly across the desk. Then, Ricardo went to his cupboard and took out a Johnnie Walker Whiskey bottle and two crystal tumblers.
"You're not serious?" I whispered, realising how ridiculously prudish I must sound.
"We're not in work hours, Bella. Drink it." He poured the amber liquid and handed it to me, sitting himself at his desk and taking a sip of the potent whiskey, his green eyes growing dark and deadly as he eyed me over the top of the glass.
He made me feel so intimidated. Why, why is he doing this to me? I struggled to my feet.
"I should be going home." I said, flustered, smoothing my skirt.
"Drink it, Bella." He growed authoritatively. I noticed he kept running his eyes freely over my cleavage, my full breasts peeking just a little too suggestively from the snug of my shirt. I relinquished, letting him have his way, as I drank he looked on, satisfied. I spluttered the drink.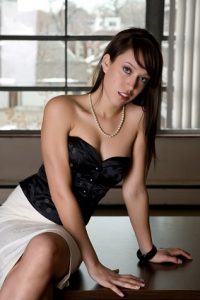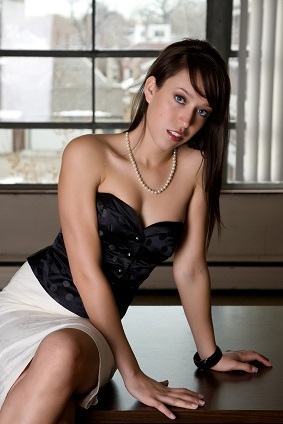 "Uggh! So strong."
Ricardo smiled, a deadly smile as if he was in on a private joke and I had no clue what the catch line was. The smile made me lose all control of myself, I could feel moistness between my thighs, running between my legs, my cheeks getting hot, my breathing pacing itself faster. He came over towards me.
"Stand up, Bella." I stood to meet just below his eye level.
"Why?" I asked meekly.
Things Get Steamy
Ricardo met my eyes and brushed his finger over my mouth. We stared, the heat rising between us. With one fail swoop Ricardo ripped my shirt open. The buttons fell to the floor as he released my breasts from the bra and started to kiss them, biting the nipples, teasing them, my nipples hardened and I fell into ecstasy, the moistness between my legs losing control. Part of me wanted to fight him off, in fact I put my head up to stop him, but he simply grabbed my wrist so I could not resist.
Not letting go of my wrists he twisted my body round and lay me over his desk, lifting my skirt and tearing at my underwear, dropping them aside he grabbed my hair and crashed my head to the desk, keeping me there, my ass in the air lifted for his own pleasure. He grabbed and opened my butt cheeks, sighing to himself with delight. I moaned in pleasure as he bought his tongue between my thighs and butt cheeks, licking the milk from between my thighs. He reached round and grabbed my nipples, pinching them until I felt ready to explode.
"Fuck, you are so wet Bella." He said, bringing his fingers into my pussy, two fingers teasing my clitoris and making its way into my pussy, pumping them in and out, hitting my G-spot, making me want to orgasm right away.
"I'm going to take you. Hard." I nodded, feeling his hand once again crush my head against the desk, my hair being pulled in the process powerlessly. The pain, the power, the control was irresistible. "I'm going to make you scream." He said, his lips close to my ear. "But I want you to beg me."
He dipped his fingers in and out of my pussy again, hard and fast teasing me, I moaned relentlessly. I was so wet I could feel the juice running all over my thighs. His head was between my thighs again, licking my butt, my pussy, poking his tongue into my pussy hole. I moaned louder. "Beg me." He said roughly.
"Please fuck me." I managed to say, passion making the words lose coherence and lying thick on my tongue.
"How hard?" He teased running his fingers across my clitoris.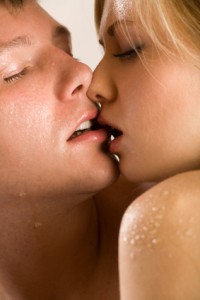 "Hard." I choked.
With that he bought my head into the desk and entered me, hard. The sensation was amazing, being fucked against the hardness of the desk, the wood biting my skin as he banged into me, rough, cold and relentlessly. He grabbed my hair pulling my head up and with the other hand grabbed my ass as he watched himself ride me, my juices spilling.
Just when I thought I couldn't take any more he released me.
Full Thrust
"Get on your knees." He ordered. He bought his cock between my mouth and I sucked him, as he groaned deeply. I could taste my juice all over him. Grabbing my face, he pushed his cock into my throat and I worked on it, up and down, sucking him hard and deep until I choked on it. Next he moved me towards the wall, pushing my body against the wall he entered me again, pumping hard and fast, making me want to orgasm. Biting and sucking my neck he bought me to orgasm, pumping himself into me again and again until I couldn't control myself anymore. I came, loud and long, releasing my orgasm all over him.
"You've come now?" He smiled devilishly and arched my back so he could take me deeper. I felt the full length of him as he banged into me over and over. Pressing me hard against the wall and rubbing his hands all over my body, dragging the sweat all over me he came in one, pumping me hard, rough and then then letting out a roar of a groan, as he sprayed inside me, I could feel his hot semen coursing into me. He collapsed onto my back and kissed my neck, biting it as we let our orgasms linger, breathlessly.
The most powerful, intense orgasm, I recall as I allow the Prosecco to make me a little giddy. Afterwards, we gathered our clothes, dressing quickly, eying each other with smug delight. Before I left the office, Ricardo grabbed me once again kissing my lips and biting the bottom one with his teeth.
"Next time, I won't be so nice." He said warningly in my ear as I left, making me tingle with anticipation.
I am just wondering how I'm going to feel sitting at that desk we fucked on at our weekly meeting tomorrow. I smile to myself, rub my aching thighs and let the memories sweep me into a giddy haze. Next time.