It is nerve-racking getting ready for a date, especially if it is a first date with one of the beautiful escorts here on Escort Scotland. Your nerves can get the better of you, making getting ready for your date all the more difficult.
Thankfully, we here are Escort Scotland have put together some useful tips on what you need to do to prepare and get ready for a date with a Scottish escort. All you have to do is read on.
Prepare
If you prepare everything you will need in advance, you won't spend countless minutes looking for your socks, your watch, or your car keys. Make sure you know where everything is so that you can grab it when you need it. Iron your clothes and hang them up where they won't collect any wrinkles, and keep your keys in a safe place ready for later. You don't want to be late for your escort date!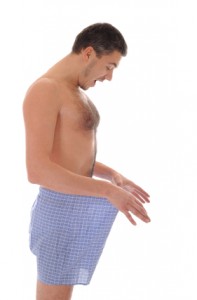 Wash
Take a long shower or bath and properly wash yourself. Scrub your body with your favourite soap or body wash all over, concentrating on the hard to reach nooks and crannies where dirt can collect. Rinse yourself and repeat to make sure you don't miss a thing. If you aren't sure you've got everywhere, wash again just in case. Your chosen escort date will appreciate the effort.
When you're out of the tub, dry yourself and use your favourite antiperspirant or body spray. Then go through your facial skin care routine. Clean your teeth, use mouthwash, and exfoliate your face to prepare for a good shave.
Shave and trim
For those with facial hair, now is the time to shave. If you prefer to keep some hair on your face, then stick to trimming and tidying it up. Check your reflection in different lights to help find the rogue hairs avoiding the blade.
Get dressed
People have different opinions on how they dress for a date with an escort. While it is your choice, it also depends on the venue. If you are going out to a posh restaurant, you may want to get yourself into a sharp suit. Jeans and a casual shirt may be better suited for the park, or for a movie.
Final check
Before you leave, check one more time to ensure you have everything you need. Your phone should be fully charged, in case you have difficulty finding the location. If you need any money, get it now so you don't have to rely on one cash machine. Lastly, check your appearance in the mirror and give yourself one last squirt of aftershave.
Now you're all ready to go! The only thing to think about now is having a good time and enjoying the company of an escort. If you're unsure of just who to choose, why not take a look at the Dundee escorts? I can tell you they are definitely worth the effort.