A letter, purportedly from the lawyer of playboy Dan Bilzerian which was sent to the lawyer of a porn star who was trying to sue him for a bizarre incident where she was thrown off a roof has taken the world by storm.
An Incredible Letter
The letter, which has become the biggest thing on Facebook (bar the racist 'Britain First' group which has got people flocking to it, or spouting rightful hatred against it) originated when Adult film star Janice Griffith, 19, was launched off a building by poker player Bilzerian as part of a shoot, and she landed on the edge of the pool, breaking her foot.
The video can be seen here.
Bilzerian and his camp don't seem to be taking it lying down, as the letter, dripping with sarcasm, shows markedly. It is apparent that the lawyer thinks there is no chance in hell the claim would be accepted in court.
Right, I'm known for being a bit cynical, so I reserve judgment on whether this is real. Though, the fact that nobody, neither the lawyer firm or Bilzerian has stepped in and dissociated themselves from it has me leaning towards the idea that it is genuine.
I think this comes back to the idea that people should be taking care of themselves, and there is no excuse for idiocy. If you allow someone to throw you off a building and you get injured there is one person who is at fault. To find out who, just take a look in the mirror.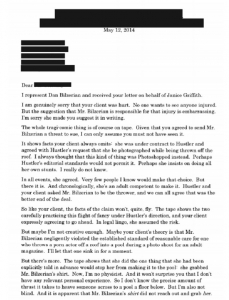 A Great Career Move
The Aberdeen escorts are known to do some crazy things during their appointments, but I'm not sure there are any as daft as Janice Griffith. Griffith may have beauty, but brains may not be her strong suit.
Still, there is no doubt that this whole incident has helped her career no end. She is now a household name, something that certainly wasn't true before.
Who says you get what you deserve in this life?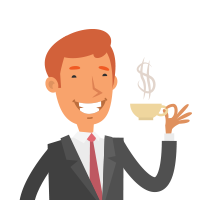 Latest posts by Martin Ward
(see all)