Here at Escort Scotland, we love a bit of humour. That is why we found this particular story coming out of America absolutely hilarious.
A Prank Letter
A prank letter at a Minnesota school ordered students to attend a 'mandatory vagina inspection' in the schools gym. However, far from finding it funny, school administrators and the police are looking for who was behind it.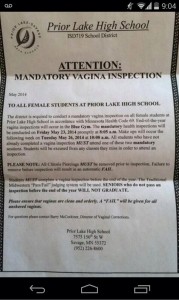 The letter, sent on official looking Prior Lake High School headed paper was hand delivered to over 50 families homes.
The note informed students that they needed to remove all piercings before the examination, and that failure to pass would keep them from graduating. An 'automatic fail' would go to all unshaven vagina's.
While some Prior Lake students said in an interview with local news outlet KSTP that they found the prank funny, Savage resident Douglas Devries said, "It was very graphic and very inappropriate."
Obviously the guy has had a sense of humour bypass!
Any Need For Police Involvement?
OK, this is likely to have come from a very smutty mind, but I'm not sure how this can become a police matter? It isn't as if they asked for pictures to be sent, and I doubt anyone in the world is stupid enough to fall for this prank.
This seems like a victimless juvenile prank. In my opinion, the police should only getting involved when someone is hurt, or has the potential to be hurt. That really doesn't sound like rocket science does it?
I have always found the Aberdeen escorts a well humoured bunch. Maybe the authorities in Minnesota need to take a few lessons off them?
Escort Scotland gives a big thumbs up to the guys or girls who thought this up. Most of us here just wish we had thought of it before!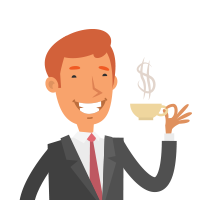 Latest posts by Martin Ward
(see all)