Freddie Starr spectacularly walked out of a TV interview when he was questioned on his sex abuse claims ordeal.
The comic walked out on Good Morning Britain presenter Susanna Reid after she asked whether he had done "anything that could have been misinterpreted" in his past relationships.
An Angry Response
"Are you being serious?", Starr replied, before removing his microphone and walking out of the room.
Starr later returned with his wife and completed the interview.
Starr has just been informed by the CPS that he won't be charged, after spending a whopping 18 months on bail.
"It's hard to have an interview like this with it being so raw," Starr, 71, told the ITV breakfast show. "I've only been released three days ago, I'm just catching up on my sleep."
Starr went on to talk about his ordeal, which left him feeling unable to touch his own daughter.
He then expressed his unhappiness at the CPS. He stated he was innocent all along, and basically says the CPS were looking to put something there.
No matter what the rights and wrongs of the case are, Freddie doesn't look a very well man at all. Guilty, or innocent, he seems a broken man.
With sexual offences, there is often a presumption of guilt. This is probably due to the fact there is such a low conviction rate. It leaves many people thinking that if you have not been charged, or not gone to trial, you have likely been one of those who have beaten the system due to a lack of evidence.
No matter if you are guilty or innocent, 18 months of your life being on hold does seem a lot, and it is no wonder Freddie looks like a man on the edge. Surely this could have been done quicker?
No wonder he thinks they were trying to FIND something on him.
He may have no case to answer, but one suspects his life will never be the same. It will take a long time for him to get back to his former self.
A Complex Debate
For many, this seems another reason for sex offenders to have anonymity, though there are other people who believe that sex offences are very rarely done in ones, so this will help other people have the guts to come forward and report what happened to them. Then, in reply to that, some say that it encourages people to jump on the bandwagon to get compo.
It is a seriously complex argument, and I really have no idea where I stand.
One hopes that Freddie Starr can get his life back together, and that people who are genuinely guilty get their come-uppance.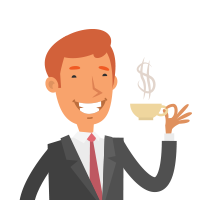 Latest posts by Martin Ward
(see all)