Kayden Kross is not your average porn star. Having spent the majority of her career defying stereotypes, she never fails to disappoint. The Sacramento native is currently one of porn's biggest stars. Kross has an impressive CV which includes over 120 movies, with leads in "Body Heat" and "Tyler's Wood" – the latter being one of her most popular films (a spoof on Tiger Woods' many transgressions) – and numerous awards ranging from Best American Starlet to Hottest Sex Scene. The sexy star has also held contracts with several big-name production companies including Adam & Eve, Vivid, and Digital Playground.
More than just a pretty face
Kayden has often described herself as a 'Book Nerd', who spent her teenage years reading, writing and horse riding. Believe it or not, she insists that she avoided many social activities and preferred being alone. Nevertheless, she began stripping at Rick's Showgirls at the age of 18 to save up and buy a pony, claiming that she made enough in her first night to purchase one. Kross remained in the business for another two years before moving to industry – why did she make the transition? Kross spoke to Brobible.com and confessed that it wasn't much different from her previous job; "It wasn't a huge step, I was already a house dancer at a strip club in Sacramento. An agent approached me there and got me to do some modelling, did that for Penthouse, Hustler, that whole deal, and then the contract offers started, and the rest was history."
Since her first movie "Kayden's First Time", the busty blonde has been popular with fans and continues to produce some of the sexiest scenes online; some of which can be viewed on her website (ClubKayden.com). She also hosted the 2010 AVN Awards show alongside fellow actress Kirsten Price, and was Penthouse magazine's "Cover Girl" for September 2008 and 2010. We just cannot get enough of this gorgeous girl!
Not your average porn star
Not simply satisfied with making movies, Kayden wanted to distinguish herself from the rest of the women in film. She successfully achieved this through creating her own blog UnKrossed.com where she muses on anything from her love of horse riding to her stance on bisexuals. On top of that, Kross has written regular updates and columns for MikeSouth.com – an adult industry blog that covers gossip, news and inside information. Her writing is witty, often sexy, and very addictive which attracts an ever increasing fan-base, and has allowed her to establish herself as a prominent online writer.
The Future
The future looks equally as diverse, as Kayden has begun guesting in and acting in some mainstream films. She has regularly featured on reality TV shows as a guest star and often hosts the popular G4. As of last year, she also hosts the weekly call-in show Krossfire on Playboy Radio and scored parts in a couple of mainstream movies; "The Hungover Games" and 'Jurrasic: Stoned Age". Is there still room in her increasingly busy schedule for more porn films? Kross has assured her fans that she has more films planned, but will focusing primarily on feature films; "The feature stuff, the stuff I do with Digital Playground is less likely to be downloaded illegally, because there's a story line and couples will watch them together on Friday nights. Even though the demand isn't necessarily for feature porn, the money is. The people who are willing to pay for it want feature porn. So that's where the industry has gone—a bunch of parodies, features, cool video effects and bigger and bigger budgets and CGI and all that."
Kross also became part of Fleshlight.com, an online store which creates a unique brand of sex toys. One of their most popular toys is Fleshlight Girls which offers buyers the chance to "get inside today's hottest adult stars"; including Kayden Kross. These toys are custom-moulded sleeves are exact moulds of each star's intimate parts and are lined with a unique textures for added pleasure. We hope to see some more Kayden-inspired toys in the near future!
Escorts in Glasgow
Kayden Kross may not be available to us mere mortals, but the stunning Glasgow escorts are! Escort Scotland has the biggest and best escort directory in the whole country, making it easier for us to find our dream girl.
To get your hands on a Glasgow escort, simply flick through the recent, verified pictures. Find out what services they provide, the prices they charge and how to get in contact with them. There are also reviews left by other clients for you to read through, so you can double check that you are picking the right girl for you. Start looking today – you'll be glad you did!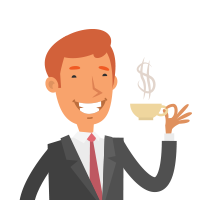 Latest posts by Martin Ward
(see all)