She has been called the world's most famous adult-entertainer and the "Queen of Porn". Jenna Jameson has dozens of awards to her name, has starred in over 160 films and was the first women in the industry to become a millionaire. It's safe to say that this busty blonde dominated in the industry in the nineties and despite retiring in 2008, Jameson's scenes are still enjoyed by old and new fans alike.
Early Life
Jameson was born Jennifer Marie Massoli in 1974, in Las Vegas, to a retired police officer and a showgirl. She tried following her mother's footsteps, but was rejected for not having the then-typical height of 5ft8. Instead, she began dancing in strip clubs using fake identification as she was underage. She began dancing at the infamous Crazy Horse Too strip club, and within 6 months was earning over $2,000 night.
Besides dancing, she posed for nude photographs. Her pictures appeared in several men's magazines, including Hustler and Penthouse. Before long, Jenna broke into the adult entertainment industry – her first appearance was in an erotic film in 1993 with her then girlfriend Nikki Tyler. Her first pornographic movie scenes were filmed in 1994 and were featured in Up and Cummers 10 and Up and Cummers 11. She was quickly noticed and shot to fame.
Of her first pornographic movie, Randy West said "…I told her if you want to just do a girl/girl scene, we can do that. She said she wanted to work with Kylie Ireland, so I set it up. When the sex started, she just fucking rocked! I knew Jenna was special right off the bat. I figured she'd be the next Ginger Lynn, but nobody had any idea she was going to be as big as she turned out to be. Jenna told me when we first met that she was going to be a star."
In 1996, Jameson earned herself an unmatched hat-trick of awards as a porn actress, by taking home the XRCO Best New Starlet gong, along with the F.O.X.E. Video Vixen and the AVN Best New Starlet awards. She was the first entertainer to win all the awards, and as you can imagine, there were plenty more awards coming her way.
Business Ventures
Not content with simply being the sexiest woman alive, the self-professed feminist began demonstrating herself as an astute business woman with the launch of the multi-media adult entertainment company, Club Jenna in 2000. Jameson set up and ran the company alongside her then husband Jay Grdina, before selling to Playboy in 2006. The earliest Club Jenna films starred Jameson, who performed mainly with other women or Grdina himself, who performed under the name Justin Sterling. The first Club Jenna film: Briana Loves Jenna (released in 2001), cost roughly $280,000 to make, and grossed over $1 million in its first year. It was the bestselling and best renting pornographic title of the year, winning two AVN Awards. By the time Jameson sold the company, Club Jenna had estimate revenues of $30 million, with profits of about half that.
Jameson has also successfully capitalised on merchandising herself. She worked alongside Doc Johnson to create a line of sex toys, the most popular being the 'Jenna James – Extreme Doll'. This love doll is marketed as being an exact replica of Jenna Jameson – her pussy, ass and mouth are made from Doc Johnson's ultra-realistic UR3 material for added realism. Along a similar line, Jameson became one of the first "Fleshlight Girls"; her parts were moulded to create exact replicas for their range of unique masturbation sleeves. Such products allowed fans to get closer to the sexy star.
That's not all! Jameson stars in her own sex simulation video game, Virtually Jenna, in which the goal is to bring a realistic 3D model of her, or her gorgeous friends, to orgasm. The website also allows users to customise their own sexy avatars which they can use to fulfil any sexual fantasy they desire. In 2006, New York City-based Wicked Cow Entertainment began expanding her brand to perfume, handbags, lingerie, and footwear, which was sold through high end retailers such as Saks Fifth Avenue and Colette boutiques. With success both on and off screen, Jameson has been able to attain her goal of becoming not only one of the sexiest, but also one of the most powerful porn stars in the world.
The Sexy Edinburgh Escorts
Jameson isn't the only hot and feisty blonde out there. The escorts in Edinburgh are known for their energy, charm and beauty. Blondes don't do it for you? At Escort Scotland, we know and respect that everyone has their own unique taste. Whether it's a certain hair colour, bust size or service your after – you are guaranteed to find exactly what you're looking for. So there's no reason why you won't find the perfect Edinburgh escort.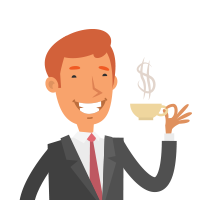 Latest posts by Martin Ward
(see all)