Meet Kagney Linn Karter, a small town girl who has become one of the greatest actresses in the world of adult entertainment films. Hailing from Texas, this blonde bombshell is known for her bountiful breasts, incredible ass and larger than life attitude. She was awarded with the June 2009 Penthouse Girl Pet of the Month, and in 2012 she was the recipient of the Best New Starlet award. Thanks to LA Direct Models, KLK is now a common fixture in the adult entertainment industry – and viewers can't seem to get enough!
Growing Up
Karter grew up close to her family, spending a lot of time with her grandparents who were deer hunters. In school, she enjoyed taking part in sports and was involved in cheerleading. During her senior year, she realised that school wasn't really for her and so she began erotic dancing. Her talent and enthusiasm was apparent and in 2007 she was named the state's Déjà Vu Showgirl of the Year.
It was during this time that she met another dancer who was in the industry. Talking to adultdvdtalk.com she discussed what drew her to the industry; "I was pretty fascinated by it. I started watching her and I found out there was a little bit more to this business than I had originally thought. I realized you could make money from doing scenes, start up a website, fans would buy you gifts, you can host parties, you can travel…" This was the opportunity for her to pursue a new and exciting job, and so she took the plunge. We are certainly glad she did.
When it came to choosing a name, KLK decided to opt for something a little different; "Growing up, nobody had my name so I felt I was special and was really proud that my mom had given me a name that nobody else had. Once I decided to enter the industry, I wanted to go full force with it." Very few stars in the Adult industry have three names, but it is part of what makes her stand out from the crowd. Kagney Linn is in fact her real name, and although she wanted to keep her surname, she felt Kennedy was too long and so she chose Karter instead.
Those Breasts
Karter recently let fans in on a little secret, before her first implants she was an A-cup and had very little breast tissue. At the age of 19, she decided to have implants, but not for the reason you think; "I thought it would make me waist look smaller". She has since had a second pair of implants and is now an amazing 36D. This year, she was awarded the AVN Best Boobs award – an award which is voted for by fans. KLK takes pride in her breasts and is aware that they are largely responsible for her popularity.
https://www.instagram.com/p/BsCUlOPBRV6/
Karter's Work to Date
KLK's first scene was for Naughty America in 2008, where she starred alongside Johnny Sins in an office-themed porno. Since then she has starred in almost 300 scenes and is eager to continue her work. She is known for wild scenes, but does she have a favourite? In an interview with adultdvdtalk.com she admitted that she has a number favourite scenes, however her Gang Bang scene springs to mind due to the amount of attention it brought her. Others include; "I love my Brazzers scene especially One Night in the Valley I really enjoy working with them. Elegant Angel is another company I've shot some of my bigger movies for. Relentless was a great movie for me. Gang Banged 3 is another one. So those are some of my favorites." Due to Karter's curious nature, her work spans many genres. In 2011, she burst onto the anal porn scene with her movie All About Kagney Linn Karter and quickly established herself as a wild anal queen. With such an impressive repertoire, it's really no surprise that Karter has attracted such a large audience. We certainly enjoy watching this busty babe!
On the Road to Recovery
Recently, KLK confirmed she had recently completed a 72-stint in rehab and was on the road to recovery. She has remained clean since and has recently starting filming again. Despite the seriousness of her problem, she is not afraid to admit her mistakes and has opened up about her personal issues during numerous interviews. She hopes that other may be able to learn from her story and believes strongly in remaining open and honest regarding her situation.
What the Future Holds?
Kagney is now focusing on her music and pole fitness, making her one hell of an icon to follow! The future looks good for her, even though she has that she has no idea what the future holds for her.
Is she worried? Not one bit. "A few years ago, I had it all planned out and thought I knew exactly who I was and exactly what I wanted to do. And now I just don't. And I'm ok with that." All we know, is that we want more of her on our screens!
Edinburgh Escorts
So we might not get the chance to take KLK on a date, but there are plenty of stunning escorts in Edinburgh who want to make your wildest fantasies come true. Take a look at their profiles today, where you can view verified pictures and read reviews left by others. Once you've found the girl of your dreams, all that's left to do is pick up the phone and arrange your date. So, what are you waiting for?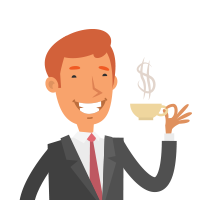 Latest posts by Martin Ward
(see all)