When we think about using lube in the bedroom it tends to only really be one for purpose – to make sex easier. Whether it is anal or vaginal we might add some to make things go smoother and help to enhance the pleasure. And that's really all we think to use it for.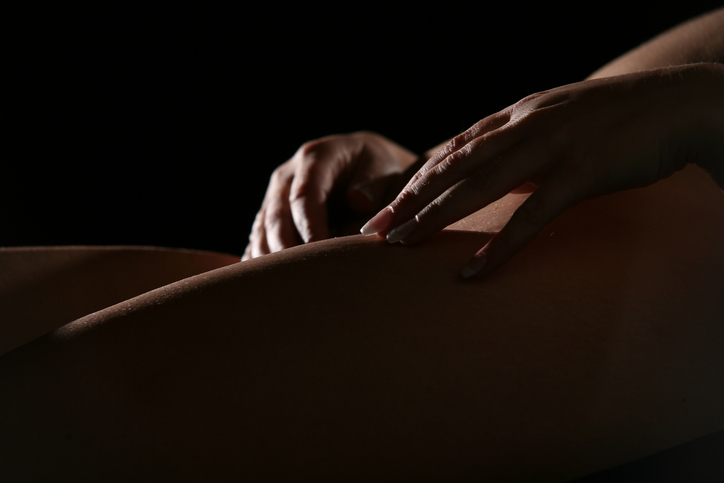 However, it has so many other uses if you get a little creative with your thoughts. But what are the other uses, and how else can lubrication enhance your pleasure in the bedroom? We have a few suggestions for you.
Flavoured lube and oral
Some people don't enjoy oral. They feel uncomfortable with it, or they find that they don't like the taste. They might even feel that they aren't very good at it. However, if you have a good partner, they'll be able to help you learn just what to do.
As for the taste, lube can really help you out there. There are tons of different flavours of lubes available, from strawberry and cherry to cotton candy and chocolate. There will be a flavour out there perfect for you to try.
You could even experiment with a few different types. Many companies offer variety packs, so you get a little sachet for each flavour. You can try vanilla one night before switching to something more exotic.
When you find a flavour you enjoy, you'll find that oral sex suddenly becomes the most fun thing in the world. You'll spend as long as you can between their legs and the lube will help to ensure they love it as much as you do!
The perfect erotic massage
There is no feeling quite like receiving a hot and erotic massage from your partner. After a stressful week at work, a massage can help you to relax, and as it turns a little more erotic you'll find that it is the perfect foreplay for sex.
Instead of going for massage oil, why not try a little lube? There's a huge variety you can buy, and you could even opt for one of the warming lubes many companies are creating. It will help to heat up your body and create incredible sensations.
Want to make it even better? If both you and your partner strip off and lube up you can turn it into a body to body massage. It will be a lot of fun, allow you to get really close to each other, and lead to some intense sex. Just make sure you have some towels to hand to help dry off afterwards!
Tease and tingle
You can now buy lubes for many different purposes, and one of our favourites are the tingle lubes. These lubes, when used in the right spot, can create a tingling sensation which you might find works really well with things like tie and tease.
Get your partner to lie down naked on the bed. You can tie them up if they'd like. Then bring out the tingle lube. A little goes a long way, but you can drop it onto their nipples and start to slowly tease them.
It heightens every sensation, and can do the same for their clit! See how long you can drive them wild with desire before they finally beg for you to give in and fuck them.
Getting creative
There are so many other ways for you to use it in the bedroom than to make fucking your partner easier. Yes, this is a great use for it, but there are plenty of other things you can do.
Got a few suggestions of your own you want to share? Leave a comment in the box below and tell us how you would use it. Do you like the tease and tingle method, or are you a fan of erotic massages? Latest posts by Lara Mills
(see all)