In a rather interesting legal decision, Scottish footballers David Goodwillie and David Robertson have been ruled as rapists in a civil court and have consequently been ordered to pay £100,000 in damages to their victim.
Denise Clair, who was left "devastated" by a Crown decision not to prosecute, claimed they raped her at a flat in Armadale, in West Lothian, after a night out in Bathgate in January 2011.
This is the first type of case in Scottish legal history.
Strange Flat
Ms Clair, who had waived her right to anonymity, said she could not remember what happened after going out drinking, and waking up in a strange flat the next day.
The 30-year-old had originally sought £500,000 in compensation, but damages were later agreed at £100,000 in the civil action at the Court of Session in Edinburgh.
The complainant said she had been far too drunk to give consent. However, Goodwillie and Robertson said that everything had been consensual.
A judge said: "Having carefully examined and scrutinised the whole evidence in the case, I find the evidence of the pursuer (the woman) to be cogent, persuasive and compelling."
Lord Armstrong said: "In the result, therefore, I find that in the early hours of Sunday 2 January 2011, at the flat in Greig Crescent, Armadale, both defenders (the footballers) took advantage of the pursuer when she was vulnerable through an excessive intake of alcohol and, because her cognitive functioning and decision-making processes were so impaired, was incapable of giving meaningful consent; and that they each raped her."
The judge also said that he didn't consider Goodwillie or Robertson credible witnesses.
Lord Armstrong said that prior to the incident the victim had enjoyed life, but her life changed following the decision not to proceed with a prosecution.
"She found that decision difficult to understand and had felt that she had not been believed."
"She felt that her life had been destroyed by something which had happened although, because of her lack of memory, she was not fully aware of what it was that had caused that effect," he said.
Goodwillie, the most high profile of the two football stars, had stated that she was in a perfectly good position to have sex. However, this was contradicted by a nightclub security guard who told the court she had been in need of an ambulance.
Gayle McGregor said: "She wasn't in control of herself. Her eyes were rolling in her head. She couldn't stand up straight. She couldn't speak to me properly. She wasn't compos mentis."
It was claimed the footballers had offered to take Ms Clair home, but instead ordered the taxi to take them to a flat in Armdale.
Plymouth Argyle (Goodwillie's current club) have stated that they will wait for the full report before working out his future with the club.
A Plymouth Argyle spokesman said: "We note today's judgement from the Court of Session in Edinburgh regarding David Goodwillie.
"We await the full report, which we will consider in detail before making any comment.
"Until such time, David Goodwillie will not be selected to play for Plymouth Argyle."
What Does The Future Hold For Rape Complainants?
I find this fascinating. Though the evidence is damning, as Goodwillie has never faced a prosecution, can they really end his career because of it?
Maybe more importantly, will this start a whole new way of attacking rape cases? Instead of going the criminal route, will men and women be going to he courts to get justice there instead? In civil cases, you only need to prove on the balance of probabilities, not beyond reasonable doubt like the criminal branch.
We really do have some interesting times ahead, and as ever, we watch with interest.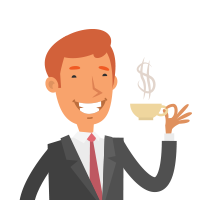 Latest posts by Martin Ward
(see all)