I was having a chat with Zoe Jaspers a few days ago. We got onto dating apps, and how they affect the whole experienced. I felt that many of them wanted us to find our clones in the opposite sex, and to be fair, I would hate to meet a female equivalent of myself. I would just be so annoying.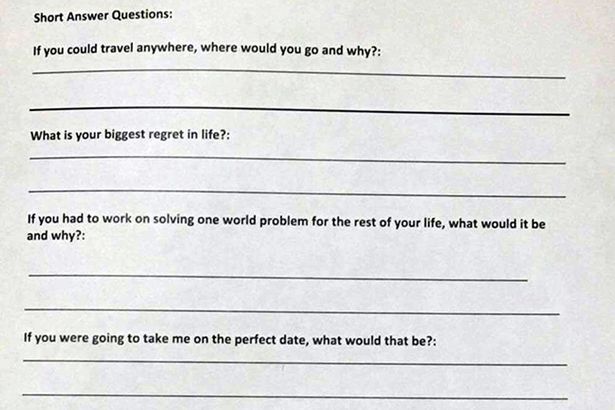 However, it is true that what we are like affects our compatibility on these sites, and for many (possibly older people like me) that takes away the joy of getting to know someone. We don't learn new things about people, we certainly don't find new experiences which we wouldn't do usually. If your new girl likes football, and you do, then you have a date. If your prospective partner is into Opera instead, you won't be 'compatible' so won't ever learn if your like it, or them.
This does seem to be the norm these days, whether I like it or not. However, this girl has created a questionnaire which takes this whole 'inquisitive' feel to a completely new level.
A Series of Questions
Student Taylor Sele drew up a bizarre series of questions to properly assess guys before she goes about dating them.
"I was bored one night and thought, dang, I should make a boyfriend application," Taylor Sele told WDAY TV.
Taylor asks fairly stern questions, such as 'Do you smoke? What's your favourite TV show? What's your favourite ice cream?'.
However, she moves onto serious issues, questioning views and beliefs, such as what their views are on gay marriage, abortion, and who they voted for the the Trump v Clinton election.
There are some questions which she sees as real deal-breakers
"If they don't like dogs or choose the wrong ice cream – vanilla is a potential deal breaker," she said.
"Quite a few guys thought it was weird and a lot of them thought I was crazy."
Yeah, I wasn't going to say anything, but……
However, not everyone thinks she is stark raving mad.
Abdy Frekerickson says it is a great idea and was happy to fill out the form.
Abdu explained: "You get to know someone a little better before going out and have things to talk about right away."
It does appear that things are going well for Taylor, who has had six dates, and rejected about four people. Her Mum, despite being originally sceptical, is actually now supportive of the plan.
Andrea even posted a note on Facebook: "Although I originally didn't think Taylor Madison Sele took my matchmaker offer seriously, I guess I was wrong. So…if you, or anyone you may know, would be interested in 'Dating My Daughter,' please check out her pretentious boyfriend application below. #noshame".
Would You Fill Out the Form?
Firstly, I do wonder what they have to talk about on a first date once this application has been done. It does seem there is nothing left to chat about. That is one major flaw in this plan. It could create a really shit date.
However, I am slightly inclined to call 'attention whore' on this one. The way even her Mum who is promoting the idea calls it 'pretentious' strikes me as someone who is trying to get a rise out of social media, and maybe some 'stardom'. That is guesswork, but if it smells of bullshit, it usually is.
However, let us get back to the suspension of disbelief. Is seems Taylor is still single, but she hopes this method works for her.
Seriously though, would you fill out a form like this? Let us know by voting in the post below!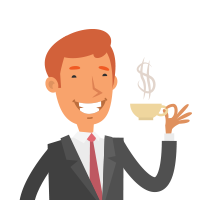 Martin Ward is a well respected editor and writer with over five years experience in the adult industry. After stints in the Escort Advertising call centre and on the escort forum, he moved into the site editor position around three years ago.

Since then, he has specialised in articles on the battle for equal rights for sex workers, sexual health, as well as bringing the readers fun news from around the world. He also has a major interest in LGBT rights, and is an active campaigner in this field.

When he isn't fighting the good fight, he enjoys spending time with his girlfriend, and young daughter. He also enjoys reading and taking long walks.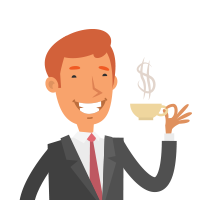 Latest posts by Martin Ward (see all)