Vanilla sex can get boring after a while. So many people out there want to spice up their sex lives by injecting some excitement into it. That excitement often comes in the form of kink… but for BDSM beginners, stepping into the world of domination can be intimidating.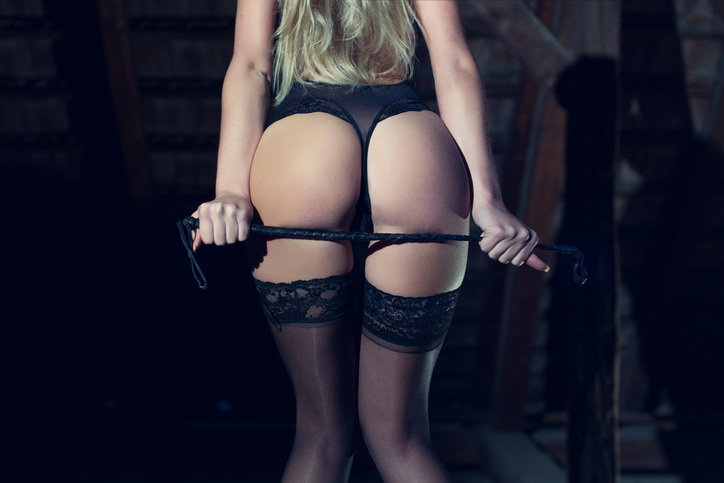 BDSM beginners often have absolutely no idea where to start. They might search for BDSM and see tons of websites talking about cock and ball torture, whips, and orgasm denial. This is a bit too much for those new to this kinky world.
Thankfully, there are plenty of BDSM acts perfect for beginners, if you are willing to try them. Want to know more about them? Keep reading to see if you are tempted to step out of your comfort zone and try something new.
Hot and cold
Temperature play is one of the most fun things you can try in the bedroom, and is perfect for those warmer summer months when the idea of getting hot and steamy in the bedroom makes you wonder how you'll last without fainting from the heat.
Get a cup full of ice from the freezer and take it into the bedroom. Get your partner to lie down on some towels and you are ready to go with cold play. You can hold an ice cube between your fingers and slide it all over their body. You can even hold the ice cube in your mouth while you go down on them for an extra kinky time!
Want to take temperature the other way? Buy a specialist massage candle. These candles are designed so that the "wax", when it burns, creates a great massage oil. Because it has been burning, it is hot to the touch. Drop the "wax" from a height to give it the chance to cool a little. It shouldn't scold, but should be hot enough that they feel it. You can then give them a hell of a massage with hot oil.
Tie and tease
One of the biggest things about BDSM is that it is about control. You give control up to someone else, or someone gives control to you. It is fun to play around with this, which is why tie and tease is so popular.
Ever had a sexy lap dance and been told not to touch? Tie and tease is an extension of this. Instead of simply being told not to touch, your partner will restrict you so that you can't. This means that, with your consent, they can do anything to you.
Being unable to touch them is going to be a huge turn on for you as they tease you. You'll start to beg for them to release you, and it becomes more intense if they add a blindfold. You can't touch them or see what is going on, which really builds the anticipation. How long do you think you will last?
Spank me
BDSM isn't all about whips and chains. In fact, you can submit to somebody without getting either of those things involved. You can, however, still enjoy a good spanking without the need for any equipment.
Your partner can simply use their hand. They'll aim usually for your ass or thigh. These are the fleshier parts of the body, and so they are more resistant to each hit. At first your partner will go slowly to see how you like it. The chances are that you'll love it. It will send a rush through your body with each hit.
Want to go further? Grab a hairbrush. Hairbrushes make great spanking paddles, especially if they have a flat smooth back. Your partner can bring it firmly down onto your ass. You can even dip into kinky talk. BDSM beginners will find it a lot of fun to talk in this way, especially if you are told you are being punished. Address them as mistress and see what happens!
BDSM beginners: remember trust
The main thing to remember about BDSM is that it is all about trust. You will have build up a relationship with your partner and trust them to know what is working for you… and what isn't. By giving control over to them, you are showing that you trust them.
However, BDSM beginners should also be aware that you need to set up a safe word. A safe word is a word or phrase you can say when things are getting a little too intense. You can use it simply when you need a break, or you could use it to stop the action completely. After using the word, your partner will talk to you about it, as they want to know that you are enjoying yourself. Be honest with them, and you'll find that it brings you a lot closer.
Got some great tips for BDSM beginners you want to share? You can leave them in the comment box below. See what others have to say to your advice and share your experience of the acts above. Latest posts by Lara Mills
(see all)