It seems that almost everybody has an opinion about sex work. Some people know very little about the subject, and take what they hear in the newspapers and what they see in sensationalised TV shows as gospel. Others work in the industry or know those who do and so form their opinions based on that. But the debate about whether we should criminalise or decriminalise sex work is constantly debated.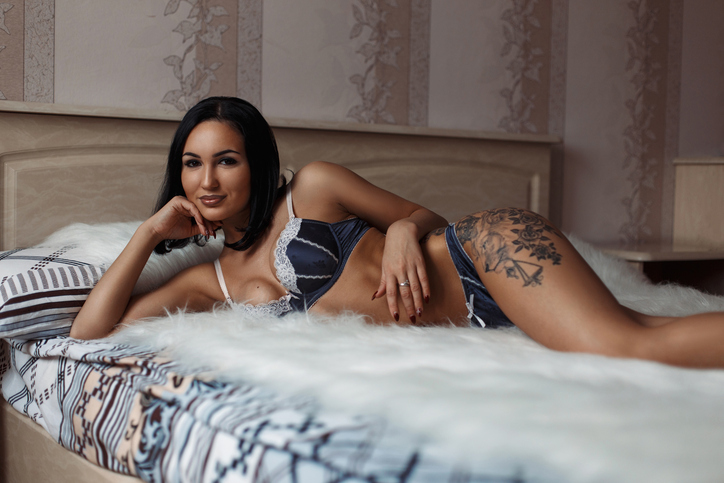 When debating this topic, people find that they are confused between the different terms. People seem to mix criminalisation with legalisation, while others believe that legalisation and decriminalisation might be the same. So what does each term mean, and which is going to be best for the industry?
Criminalising sex work
Currently in Scotland it is not illegal to be a sex worker indoors. Prostitution, which is the act of exchanging sexual services for money, is legal. It is a number of activities surrounding it, such as public solicitation, brothel keeping, and pimping which are criminalised.
What is strange to many is the law regarding brothels. If two sex workers work in the same building, it is classed as a brothel. This is regardless of whether the sex workers even know about each other or not. Technically, that means that two escorts working in the same apartment block could fall victim of the criminalisation of brothels. SCOT-PEP has a number of resources to help you understand the law in Scotland, should you want to learn more.
Criminalising sex work would make all aspects of the sex work would be illegal. There are currently many different countries who have made sex work totally illegal. The theory behind this is that stopping the supply means the demand will fade away. However, in reality it means that sex workers would have a hard time getting support… when support is already difficult to get as it is!
It is also believed that criminalising it would make it more difficult for STIs and STDs to spread. However, the majority of indoor sex workers use condoms for their own health and those of their clients, though as one pointed out in the Student Sex Work Report 2015 there were issues with clients who "think it's funny taking the condom off".
The Nordic Model
The Nordic Model, sometimes referred to as the Swedish Model, is said by many to be the ideal solution to criminalising sex work and "making it safer" for those involved. Instead of criminalising the worker, you'll criminalise the client. It becomes illegal to pay for sex, and so the buyers of sex will find that they are the ones in trouble.
In theory, making it illegal to buy sex will make clients think twice about seeing an escort. They won't want to get into trouble with the law for it and so they won't make an appointment. The demand for sex will simply fade away, and so the supply will dwindle out too.
However, this isn't the case. The Nordic Model has been in place in Sweden since 1999, while both Norway and Iceland adopted these changes in 2009. Canada adopted the legislation in 2014, with Northern Ireland following suit in 2015 and the Republic of Ireland just last month.
Has it made a difference? Not in the way that the law makers were hoping. Clients don't seem to be as deterred by the laws as they were hoping. They'll still see sex workers, but they might be a little more sneaky about it. Unfortunately, because they are being sneaky it has pushed the industry underground and made it more dangerous.
The other laws surrounding sex work haven't really changed. This means that two or more sex workers can't work in the same building, which makes it more dangerous for them. In fact, there have been a number of articles addressing the fact that the Nordic Model has failed as it actually makes sex workers more vulnerable, not safer.
Legalisation of sex work
Some people believe that the legalisation of sex work is what is needed. However, this is often confused with decriminalisation. So what is the difference between the move to decriminalise and the decision to legalise?
Legalisation would mean that sex work is controlled and regulated by the government. It would be legal only under very specific conditions. Examples of legalisation from around Europe come from the Netherlands and Austria. In these countries, brothels are legal, as long as they tick certain boxes. They also have regular police visits to ensure that everything is above board.
They also require sex workers to register, and in Austria they require each sex worker to have a weekly health check. The rules are strict and there are so many hoops to jump through that it means sex workers have a hard time working without feeling as though their human rights are being violated. After all, how many other professions have to subject to such rigorous checks and rules?
Decriminalisation of sex work
Decriminalisation, on the other hand, works differently. It accepts that sex work is real work, and that sex workers want rights, not rescue. When you decriminalise sex work you make it like every other job. This makes it safer for escorts to work.
Amnesty International has supported the move to decriminalise sex work and spoken out about the Nordic model, stating the following:
"[Amnesty International] recommends the decriminalization of consensual sex work, including those laws that prohibit associated activities—such as bans on buying, solicitation and general organization of sex work. This is based on evidence that these laws often make sex workers less safe and provide impunity for abusers with sex workers often too scared of being penalized to report crime to the police. Laws on sex work should focus on protecting people from exploitation and abuse, rather than trying to ban all sex work and penalize sex workers."
Sex workers don't feel safe under the Nordic Model. They feel as though they cannot get the help they need, whether it is from outreach services distributing condoms or the police when they are in danger. Laura Lee often talks about the huge problems and risks sex workers under the Nordic Model face, and she makes an excellent point that sex workers are experts of their own industry. We shouldn't be making decisions for them. If you are going to speak to anyone about how the laws should change, it's sex workers.
Should we decriminalise sex work?
Personally, I am all for the move to decriminalise sex work. Doing so would mean that sex workers can pay taxes like everyone else, as it would be an accepted job just like an office worker. It would make it safer and accept the fact that it is a choice for many to enter this industry.
It has been said time and time again that the current laws aren't doing enough to protect sex workers. It actually makes it harder to police, as Luke Gittos points out. So why not decriminalise sex work?
Really, the issue surrounding the move to decriminalise sex work seems to be more of a moral dilemma than anything else. People still feel that it is wrong for somebody to sell sex. They compare it to "selling their body" or their soul and suggest that they have no choice. To decriminalise it would be to accept that there is a choice, and that many sex workers choose it for a number of different reasons.
But what do you think? How should the laws change? Let us know by leaving a comment in the box below or by voting in the poll. Latest posts by Lara Mills
(see all)