Condoms are the boon and bane of everyone's sex life; there is no doubt about it. It's a magical material that prevents unwanted pregnancies and sexually transmitted diseases, which keeps everybody happy and satisfied in the bedroom. It was actually the first type of contraception that I was introduced to when I was younger.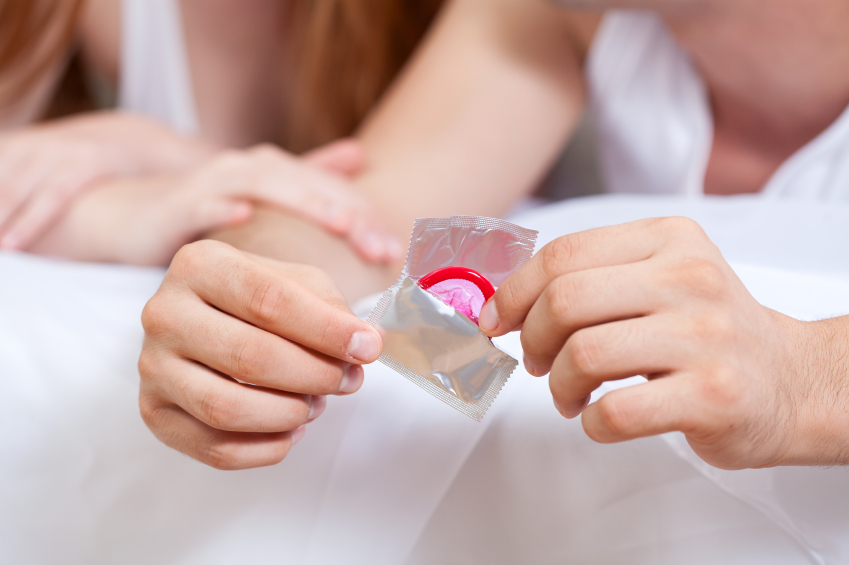 They're easy to pick up from the chemist shop, just slip it on and then throw it away when you're done with it! Unlike other forms of contraception, women don't have to worry about the French letter making bodily changes. Ladies don't have to worry about swallowing a pill at the same time of every day, or mood swings, or eating copious amounts of chocolate, or carry hot water-bottles with them every day…no wait, that's what we do anyway!
However, gentlemen, I do understand why you have a grudge against the glove. I'm pretty sure that women wouldn't like their cunts covered in plastic, so it's understandable why guys would feel like their dicks are being suffocated by a piece of rubber. It's not exactly the kinkiest part of sex, unless you can look at me daringly in the eyes and bites his bottom lip as he rips a johnny wrapper open with his teeth.
I've had an experience with one guy back in my university days; he always complained that he felt a little bit limp after wearing a condom for a couple of minutes. I found it annoying when he had to stop at every moment when he went floppy, but I couldn't help but think that so many guys have this kind of problem.
For those who are thinking about having a sexy date with a gorgeous escort, you're going to have to wear a condom; no questions asked. If you'd try to barter with your elicit acquaintance, then she would leave the meeting immediately. If you'd try to barter with a gorgeous fuck-buddy, then she would give you a slap on the face!
But guys! You can turn your weaknesses into strengths! Girls love it when you're safe and creative in the bedroom. I, for one, get turned on when a guy would lean back on the bed and stare at his cock as I slide the condom down his shaft. Therefore, you better jot down some mental notes if you want to stay safe and sexy in the bedroom!
A glove that is tailored for you!
Every man has his preferences when it comes to sex. Some of them love to go down on a girl for ages, whereas others can fuck a woman in the doggy position and would keep going until they'd cum.
That is why there are so many types of condoms that can cater to every man's preferences. My favourite brand to use in the bedroom is Durex because they provide different types of rubber which are latex-free; for those who are allergic to that type of material.
They have the 'Thin Feel', 'Ultra-Thin Feel' and the 'Intimate Feel' brand which are lighter and thinner than their original brands, so the guy can feel the warmth of a moist pussy rubbing against your shaft better. With these types of gloves, you'd feel like you're sliding into your partner's pussy bareback!
The 'Tickle Me', 'Excite Me' and the 'Pleasure Me' brands are for those who get a little bit quirky underneath the bed sheets. The condom's ribbed and dotted texture pleasures both men and women and these rubbers can make them go 'Ooh!' and 'Ahh!' I've been with a guy who's had a box load of these rubbers before and I couldn't stop smiling because of the sensation of the ribs sliding up and down my cunt!
Furthermore, there's nothing that turns a guy on more than cumming with his woman at the same time. That is why Durex provides their 'Mutual Climax' brand, which the condoms are designed to make the lady climax faster and make the guy last for longer. These types of rubber are a mix of the 'Tickle Me' and 'Extra Safe' brand, which are a win for both sexes!
In addition, how could Durex not cater to guys with big packages? A common killer in the bedroom is the kind of rubber that is too small for the guy to wear, so Durex has created the 'XL' brand for those who are larger than average! So, guys. When you're next in the pharmacy, you get to have a choice of condoms that would tickle your fancy!
Time to get imaginative in the love shack!
The type of condom you'd use is vital to get that orgasmic satisfaction that you'd want, but so is the arousal that you'd experience in the bedroom. Normally, guys don't feel sexy when their putting on a johnny themselves.
In fact, with condoms,it feels more like a chore for them to complete than kink to get turned on by. I will never forget the episode from the fifth season of 'Skins' where Nick passes the condom to Minnie, only to get the impression that he should put it on himself; even I felt awkward at that scene!
This is when you can get a little funky and creative in your love shack. Some guys love it when the women handles the ropes, where they'd let a girl kneel on top of them while she would slowly rip the wrapper, peel the rubber out of the package and slide it onto their majestic manhood.
What I sometimes do is give a guy a moist blowjob, where I'd lick his shaft and suck on his head for a couple of moments before glide the rubber down his cock while I'd massage his balls. Another idea which I would recommend you to try, at least once, is to perform the dirty 69 position with your sexy companion.
This is a great way for your elusive woman to slide on the condom without you seeing it! In addition, you would have extra 'lubrication' that would enhance the sensation of thrusting yourself inside your gorgeous girl.
'Feels like I'm wearing nothing at all!'
Although, at this point all of the blood from your brain would be in your cock, it's good to keep a bottle of lube by your bed. However, that doesn't mean that you pour the whole load over your cock when you feel a little dry down there. Just remember this quote, gentlemen: less is more! Even though Durex are my favourite condoms to use when I want to get hot and dirty with a man, it's not everyone's personal choice.
If you know of any other brand of rubber that is just as good, or better, than Durex, than write your comments in the section below or on the Escort Scotland community forum. If you have a friend who's having trouble keeping it up in the bedroom while he's wearing a condom, show this article to him; he would thank you one day!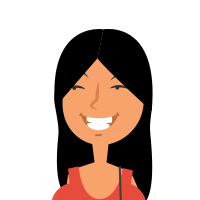 Latest posts by Zoe Jaspers
(see all)