Many of us will have enjoyed the latest heatwave. Sun, sea, sand, and if you are lucky, sex. If you got the fab four, well done to you. Sadly, you fellow humans in Colombia are suffering from such warm temperatures that they have been officially warned not to have sex due to it being a health risk.

Julio Salas – the health secretary of Santa Marta issued the advice to combat the scorching 40C (104F) temperatures.
A Number of Tips
This advice was listed alongside other tips like wearing loose clothing and drinking plenty of water.
According to national news website El Heraldo, he thought avoiding sex was logical – in the same way people would not take part in strenuous exercise in extreme heat.
Though many found his advice ridiculous, he does seem he had a point. According to the American Heart Association, sex is a "moderate physical activity". Nookie is apparently the equivalent of walking up two flights of stairs. Then again, some people may be more extreme and therefore put their heart under more pressure!
Mr Salas said if people felt they had no choice but to have sex, then they should at least wait until the sun goes down as "it is better to do it at night when the ambient temperature is lower".
He also stated that if people had air conditioning in their house there would be no problem with them having sex.
Sensible or Crazy?
The question is, was this over the top or was it instead decent advice? I have to say, I am torn.
It is true that sex is exercise, and exercise in scorching temperatures can be dangerous. Then again, in that heat most of our sex drive will be lost as we just sit there sweating our bollocks off. Whether it be running or sex, I wasn't interested in doing either during our glorious summer.
Therefore, I am left with this feeling that it is good advice that will likely not be needed as our Colombian friends gradually melt!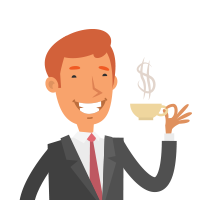 Latest posts by Martin Ward
(see all)