For the first few years of my sex life, things were very vanilla. I didn't have the confidence to try new things and was very set in my ways. It was only when I got older that I started to explore and discover the kinkier side of sex. It made it pretty damn hot.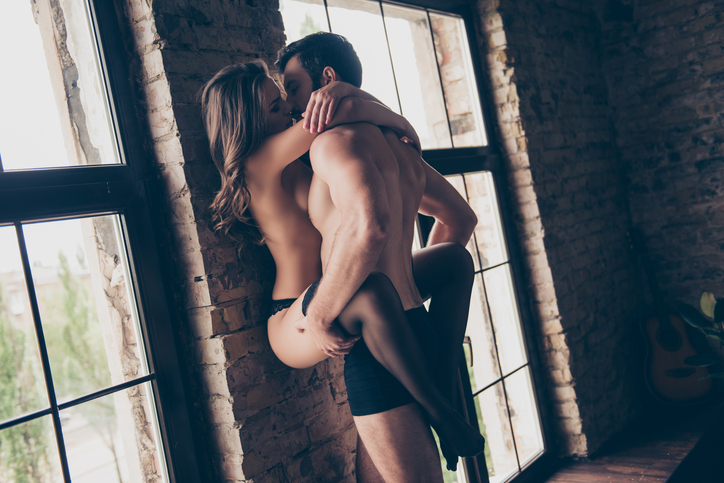 However, there seems to be an assumption out there that you can't really have hot sex if you are into the vanilla side of it. Vanilla is perceived as boring, dull, sometimes even prudish. Is that really the case? Can't you have hot sex without getting kinky?
Vanilla vs. kink
If we take a look at Urban Dictionary, vanilla sex is described as "sex that involves no twists or kinkiness, and no S&M". It is "basically plain regular sex".
That means no handcuffs, no spanking, just sex. The focus will be entirely on the sex, rather than the acts that you can add to the bedroom to spice it up. Someone who prefers vanilla sex might be willing to indulge their partner and try new things, but typically they'll stick to what they like.
For whatever reason, there is an idea that vanilla sex is boring sex. In fact, if you take a look at the second definition of the phrase, you'll see the word "boring" appears there. It is basically the most socially acceptable kind of sex, without kinky things involved. It gets its name from ice cream, since vanilla ice cream is the base ice cream flavour many opt for.
Is vanilla sex boring?
As I said earlier, to some people vanilla sex is boring. Without getting kinky are you really going to be having hot sex with your partner? The short answer? Yes. The longer answer follows below.
Vanilla sex doesn't mean that it is boring. It means that you are focusing entirely on the act of sex and pleasuring yourself and your partner. You are looking at the main element of sex, sticking with the pleasure and not complicating it with other things like kinks.
This doesn't mean that you can't spice up sex. You could have sex away from the bed. You can try different positions. You can try all kinds of things. Some would even argue that sexting and phone sex is vanilla as long as you aren't in a public place for it. In the right context, it can be vanilla.
How to have hot, kinkless sex
There are plenty of simple ways you can have hot sex without getting kinky. One of the best things you can do is take sex away from the bed. You don't even have to go far. You can simply fuck on the floor next to the bed instead of diving under the duvet. It'll provide a change of environment and feel really hot.
Another great thing to do is try some different sex positions. When people think of vanilla sex, they think of missionary as the go-to position. You can do more than missionary. Doggy style can be intimate if you lie down and get close.
You can even add things to foreplay. Why not try giving your partner an erotic massage? It can really help them to de-stress when things have been tough at work and it gives you the chance to touch their body all over. It is the perfect way for you to turn them on and show them the attention they deserve, so what are you waiting for?
Is it worth getting kinky?
Getting kinky isn't for everyone. You might have tried it in the past and decided that it just isn't for you. You could also be one of those people who doesn't understand how getting kinky might turn you on and so never want to try it. So is it ever worth getting kinky?
Sometimes it is. I'm very much of the opinion that you should try anything once before you strike it off your list for good. It can help you in the bedroom to keep an open mind, as your partner will them feel happy to talk to you about more things.
That doesn't mean you have to if you don't want to. It is perfectly fine to enjoy vanilla sex and only vanilla sex if that is your preference. In fact, we'd love to hear how you have hot sex. Tell us all about it by leaving a comment in the box below. Latest posts by Lara Mills
(see all)