Halloween is just around the corner, which means that we are all in the mood for something a little spooky and sexy. On the 31st October, people will head to the clubs in fancy dress to try and seduce and scare. Vampires, werewolves, and witches will take to the streets for a fright night we won't forget.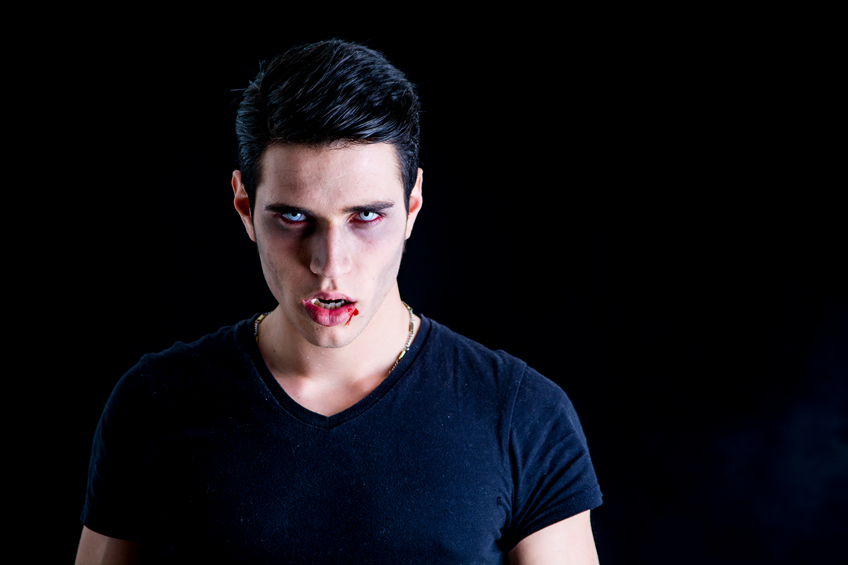 You might decide that you would be better spending your time inside. Maybe you want to spend a little time having your own Halloween party? Or maybe you are really turned on by all things spooky and want to watch a little Halloween porn.
If you do, you'll probably have heard of the porn film "can vampires smell my period?" It is a porn film well and truly breaking the mould, and people can't stop talking about it. So what is the film about and why has Erika Lust decided to make such a fantastic piece of film?
Typical vampire porn
With Halloween so close we might be tempted to go looking for porn of the spooky variety. One of the most popular is vampire porn. Vampires are sexy, and the idea of being seduced by one is a huge turn on.
The problem is that vampire porn films tend to all be the same. A sexy female vampire seduces a young stud and they have sex. Lots and lots of sex. It is intense and, at the end, she bites him. Usually, this turns him into a vampire too so that they can continue to have sex for all eternity..
"Can vampires smell my period?"
The film "can vampires smell my period?" turn vampire pornos on their head. It has everything that a good porno should have. It starts with a woman lying in bed, masturbating, when she is interrupted by a man with pale skin and pointy teeth. The fun moves on from there.
However, this film is different in one huge way. The main actress is on her period. This is where the title of the film comes in (and you can view the full trailer here.
""Can Vampires Smell My Period?" It's the question we've been quietly pondering since Bella and Edward exchanged moody stares in #Twilight"

— Erika Lust (@erikalust) October 23, 2016
The woman is on her period while she is masturbating. That's right, women don't suddenly stop wanting sex and orgasms when they are menstruating.
The vampire comes into her bedroom to answer the age old question of "can vampires smell my period?" In this film it seems that they can and that it turns them on a lot.
Menstruation
The porn film has been created with Erika Lust in charge. Erika Lust aims to make ethical feminist porn that you can enjoy without feeling guilty about it. With this film, she wants people to look at how they think and feel about periods.
If you ask most people, they'll be turned off by the idea of period sex. They just imagine seas and seas of blood and think "No thanks, that's not for me".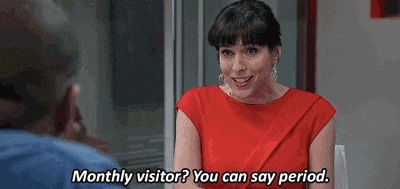 People are so conscious about how they speak about periods too. They will say things like "that time of the month" or "Mother Nature is calling" because they don't want to say the words "period" or "menstruation".
The porn film aims to show people that your period can actually be incredibly sexy. Not only are we women still horny, but our partners are too. Why stop having sex just because you are bleeding?
Can periods be sexy?
So, if you are anything like the vampire in this film, you'll know that periods don't stop sex. The only difference between period sex and normal sex is that you might have a little more cleaning up to do afterwards.
Best of all, orgasms are a great way to lessen period cramps and help with headaches. Do we need another excuse?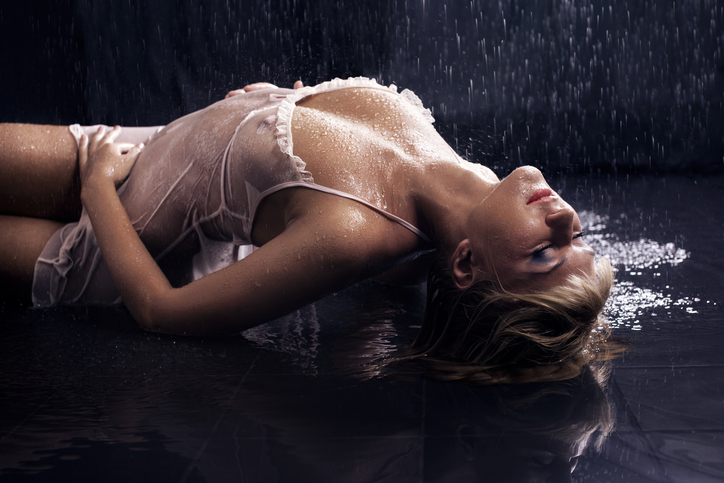 That said, some people are still turned off by the idea of having sex on their period. They find the very thought disgusting and so will do absolutely everything to avoid it.
What do you think of the film? Is it a fantastic idea? Would you ever have sex while your partner is on her period? Let us know what you think by leaving a comment in the box below. Latest posts by Lara Mills
(see all)