No-one likes reliving their sex life as they were starting out. It is not only scary to see how uneducated you were, but it is also embarrassing to think of the things that you tried to do before you even properly understood how your body worked.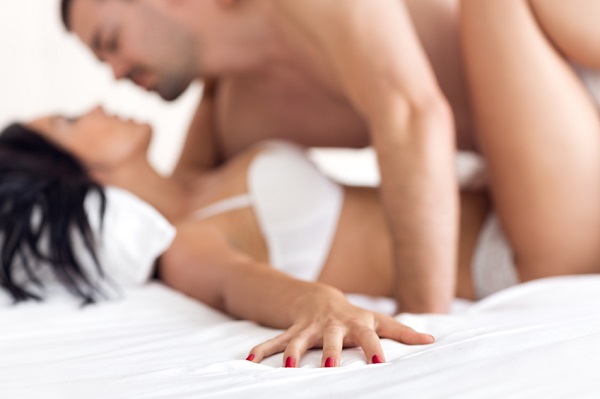 However, instead of shying away from them, we should be proud of our bedroom mistakes. Without those mistakes we wouldn't be the sex gods and goddesses we are now. We would still be fumbling under the sheets, wondering if we were doing it wrong since they weren't moaning and groaning like a porn star.
So, just what can you learn from old sex habits? Take a look through our list and see which you might still be guilty of doing, and what you can do to change them for the better.
Sex only happens in bed
When we think of having hot passionate sex, we are all guilty of jumping straight to the bedroom. A lot of sex happens in the bedroom, yes, but it doesn't have to be exclusively there.
However, some people are guilty of sticking only to the bedroom. I have done it too! There was a guy I was dating and whenever we started getting hot and heavy on the sofa, he'd lead me to the bedroom.
There is absolutely nothing wrong with fucking on the coach, or the kitchen counter, or even in the shower if you want. Don't be afraid to try new places to fuck. Not sure if this applies to you? When was the last time you had sex somewhere other than a bed? If you can't remember when it was, you should change that right now.
Assume she's horny
She had started kissing you passionately, and you can feel your cock throbbing in your pants. You whip your clothes off and try to slide in only to find that isn't quite ready yet.
That's the thing about us women – it takes us a little long to get warmed up than you might think. So to avoid those awkward moments where you have to grab the lube or, even worse, you spit on her like they do in porn videos (just no), you need to give her change to warm up.
Extend your foreplay. You could even time yourself (in a subtle way) to see how long you can make foreplay last. Give her all of your attention and, after ten minutes, see how things have changed.
One single point of focus
Similar to the above point, some men will immediately go for the clitoris and rub furiously in the hope we'll scream in orgasm and thrash on the bed as though we've never cum that hard before.
In reality, it doesn't happen like that. The clitoris is not a button you just push and we're done, and for some it can become so sensitive that rubbing at it is actually painful. Besides, there are plenty of other areas of the body you should be paying attention to.
Ask your partner what turns her on the most when you begin touching her body. She'll be able to tell you what works best for her, so you can adapt what you are doing to her instead of what your last partner enjoyed.
Moaning means orgasm
Women fake it. They fake it in bed and, while there might be many different reasons for it, too many believe that they can tell a "fake" orgasm from a "real" one by the sounds a woman is making. It happens to a lot of guys. They'll hear the moans and take that as their cue to speed things up and change things around… and that is a mistake.
It isn't a case of simply thrusting your fingers in and out a couple of times to get her to cum. We women take a little longer to get there and, when we do, it can last a long time. Orgasms that last a minute aren't unheard of… so what do you do to get her there?
Listen to what she is doing. If she is moaning it is usually a sign you are on the right track. Keep doing what you are doing exactly as you are doing it. Don't speed up, don't go harder, just keep going at a steady pace. You'll soon find out the different between a real and fake orgasm.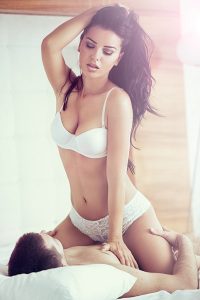 Staying quiet
There is also something else you can do. How quiet are you during sex? A lot of men tend not to make much noise until the end, and even then it is very minimal. How does your partner know what you like?
You should be making some noise, whether that is through moaning if something feels really good or telling them that you like it when they lick your cock. Don't be afraid to be vocal. It really helps us women out!
What is the one sex mistake you made when you were younger? Have you developed any new sex habits? Tell us your dirty secrets in the comment box, or on the Escort Scotland forum. Latest posts by Lara Mills
(see all)