Unfortunately, as we get older, many of us will start having less sex. For some people, the days of us rutting away like rabbits are gone, instead replaced by nights of the lady reading a book, and the guy watching TV until he falls asleep on the couch (or other variations)
Sadly, this lack of physical attention can lead to a breakdown in the relationship. Sex, in most cases, is the ultimate sign that we are close to our partner. Once that intimacy is gone, then it is only natural that people end up drifting apart.
It doesn't have to be this way though. There are a number of things we can do to try and bring sex back into our relationships.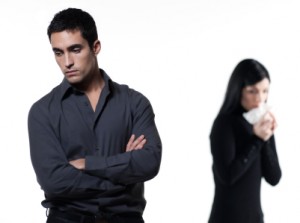 Here at Escort-Scotland, we have put together a five point guide to bringing sex back into your lives. We hope it helps some of you out there bring some enjoyment back into your lives, and achieve a happier relationship.
1) Go to the Doctors
Believe it or not, there could be medical reasons your sex life has fallen through the floor. You could be ill, or reacting badly to some medication that you have recently begun taking.
There is no need to feel embarrassed. The doctor is there to help so just talk to them!
2) Try Counselling
This may sound a bit wishy-washy, but many couples find that counselling really helps them through tough times in their relationships.
Many people find it easier to talk about problems they are having in their home-life in the company of someone who is trained to help them talk about their problems. Sometimes, the one on one discussion at home is just too high intensity.
It may not work for everyone, but it may work for you.
3) Bring Romance Back into Your Life
I am not just talking about sex. Once of the reasons sex goes off the table is the fact that people become distant, due to the restraints of daily life.
No matter what is going on elsewhere, you need to make time for each other. Why not take your partner out for a nice meal or to the cinema?
It is important that both of you feel like you have a special bond. You will only do that by doing things together; just you two!
4) Try New Sexual Positions
This may sound a bit strange if you are not having sex in the first place, but one of the reasons that sex dies out is because it gets 'boring'
Lets get something straight; once you have been with someone for a while, the buzz can go out of your bedroom antics if you do the same things over and over again. 20 years of missionary? Come on, that will become tedious.
Try a few new positions and make sex exciting once again. It will have you feeling like you are a new couple once more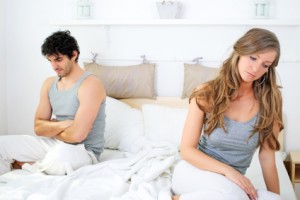 5) Make an Effort with your Appearance
When you first got with your partner, didn't you always try and look your best? Then , as the years went by, did you start to wear your 'scruffs' around the house, and maybe not get your hair cut as often?
If you fall into this category, then shape up! Make yourself look like someone that your partner would want to sleep with.
They are also likely to notice that you are making an effort, which will likely get you a few brownie points.
Speaking to An Escort
Many people have found that speaking to a Glasgow escort actually helps. These ladies and gentleman can talk you through some things you can do to spice up your sex life, or they can just be someone to listen whilst you talk about your issues. Why not give them a call and make a booking?
If you are in a sexless relationship, good luck in the future. Hopefully, with a bit of effort, you can get things back on track!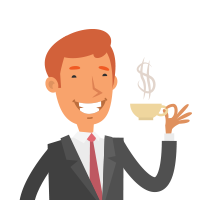 Latest posts by Martin Ward
(see all)