You'll probably know how great it can be to receive oral sex. For men it is something that many enjoy, especially if their partner is as passionate about giving them a blow job as they are to receive it!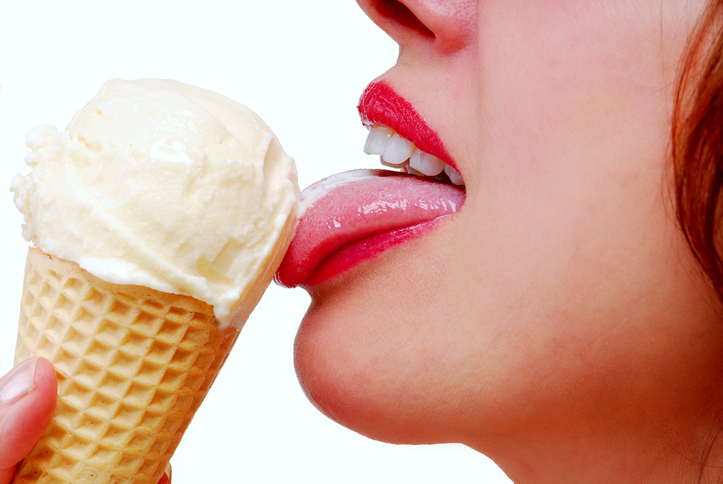 However, people don't often realise that there are rules and certain etiquette to follow when it comes to getting a blow job. There are some things that you should and shouldn't do, and here on the Escort Scotland blog we take you through them.
Do: clean your cock first
I am personally a huge fan of giving head. It's one of my favourite things to do in the bedroom. But a huge turn off for me is when you find yourself facing a dirty cock. Nobody will want to put it in their mouth if you don't clean it first!
A good way to think of it is that the cleaner you are, the dirtier things can get. Seeing a clean dick in front of you is great, because it shows that the guy can take care of himself. He wants it to be a pleasant experience, and so your partner will try to do more for you. It doesn't take much to clean your cock, so take that extra five minutes in the shower and you'll notice the difference!
Don't: force their head down
Many people love the idea of enjoying deep throat, but if you want it, you need to talk to your partner about it first. Attempting to force your cock down their throat isn't going to do you any good. In fact, it can really put your partner off.
Running your hands through their hair as they go down on you is fine, but the moment you try to force them you are going too far. If they have asked for that then by all means, continue. If not? Stop it. If you want them to go deeper just ask.
Do: let them know it feels good
How many times have you been in bed with someone, giving it your all, and found that they are doing absolutely nothing. They aren't making a sound or moving. You have absolutely no feedback on what feels good and what isn't working for them, which can really ruin the mood.
We don't expect you to shout from the rooftops that you are getting a blow job, but a little bit of moaning can go a long way. It shows that you are enjoying it and so we'll continue. If we suspect you aren't enjoying it then we'll stop. Give us something to work with!
Don't: 'forget' to warn them
Sometimes you are just enjoying the blow job and you suddenly feel it coming on… your orgasm. It can happen quickly, but not quick enough that you can't give your partner some warning. A simple "I'm going to cum!" is enough to let your partner prepare for the jizz you are going to squirt down their throat.
We get it. Cumming in their mouth feels great. However, not everyone likes it. They might prefer to make you cum on their tits or ass instead. So instead of "forgetting" to warn them, just give them a little bit of a head's up. It really will make the difference, and you might be surprised by what they do!
Do: try some new positions
When you think about getting a blow job you'll think of one position over every other. This position requires you to stand before your partner while they get on their knees to suck your cock. However, there are so many other positions you can try!
For example, 69 is a lot of fun if you want to give her oral at the same time. Another great position is the one below, where she lies on her back with her head over the edge of the bed. This is perfect for deep throat, so if she wants to try it you'll find it so much easier in this position!
Don't: expect them to swallow
Now we get to the big debate: spit, swallow, or cum on body? Everyone has their own preferences, and so it is wrong for you to expect your partner to swallow.
They might not like the taste of cum, or maybe they just think it is hotter if you cum on their body instead. This is something you should discuss beforehand, and if they do have a preference, go with it. You'll still get a great blow job from them, even if the ending isn't what you might hope for!
Blow job etiquette
Following these simple tips for blow job etiquette can really make a huge difference. It'll show your partner that, while you are the one getting the attention, it isn't all about you. They are just as important, and this will encourage them to do it more in the future.
Got your own tips you want to share? You can use the comment box below. Join in the discussion and tell us the other unwritten rules of the blow job. Latest posts by Lara Mills
(see all)