If you have been seeing the same person for a while, whether on a casual basis or in a relationship, it is very easy to fall into a sexual rut. Sex is still great, but you'll follow the same routine every time. The same acts during foreplay, the same positions, and then the big finish. As usual.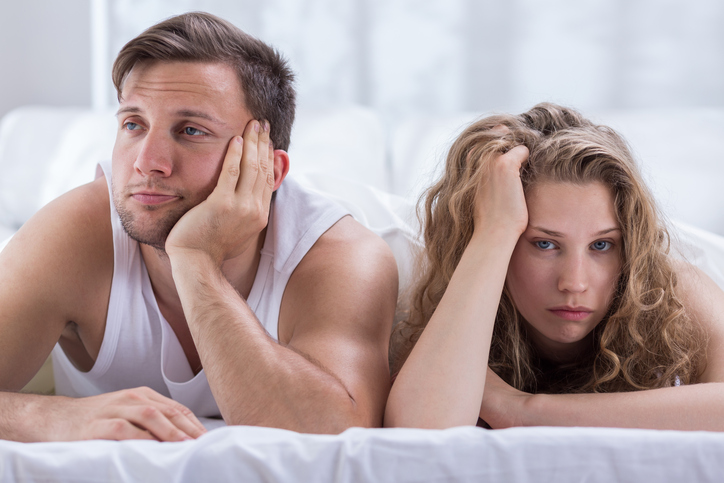 It can take a while for us to realise that we have ended up in a sexual rut, but when we do we are eager to make changes as soon as possible. We want sex to be thrilling and exciting again… but how can you achieve that?
There are a number of simple tips and tricks you can use to break out of your sexual rut and start enjoying your sex life to the full again! Not sure where to start? We have some fantastic tips for you here on the Escort Scotland blog.
Time your foreplay
This might not be the advice you were expecting to read, but stick with us on this. When you fall into a routine, you'll find that you get very good at rushing through certain stages. Often the first stage you'll skip a lot of is foreplay.
Foreplay is an essential part of sex. Without it, your partner won't be as turned on as they could be. This means that sex might not be as enjoyable for them, and that isn't what you want. You want them to remember your sex session for a long time.
If you believe that you are guilty of rushing through foreplay, then there is a tool you can use to help you. Your phone. You might even be reading this using your phone, but almost all mobile phones come with a timer on them. Simply use the timer.
It is quick and easy to set a timer for however long you'd like. If you really want to make it exciting, go for seven minutes. Aim to tease and turn your partner on in those minutes. You can't have sex until the timer goes off. This will make you really work to turn them on, and when you are done with your usual routine and find that barely any time has passed, you'll start to get a little more creative. Job done!
Tell me
A great number of people find that they have difficulty telling their partner what they like in the bedroom, or they find that when their partner does they take it personally. They feel as though their partner is saying that what they are doing is wrong, but this isn't the case.
Everyone likes different things in the bedroom. Some people hate it when their partner nibbles on their ear, while others like it. It is simply a case that what you are doing isn't what turns your partner on and gets them going.
So instead you should open yourself up to feedback. Start by asking your partner what it is they want you do to. Try kissing their neck and ask if they want you to keep kissing their neck where you are or move somewhere else.
Eventually you'll both get the hang of it and your partner will start telling you exactly what it is that they want you to do to them. It can get really exciting and also help you figure out what it is they like the best in the bedroom. You'll know just how to turn them on if you try this!
Turn up (or down) the heat
There are plenty of different sex games you can play to turn and make things exciting again, but for many people they feel as though there are too many rules involved. They want to try something simple, something that doesn't require a lot of equipment and effort. So why not try temperature play?
With temperature play you can easily heat things up or cool things down. In the winter, you'll find that buying heat lube is a great idea. It warms the body and is perfect for a slow and sensual massage. You can even try dripping hot wax onto your partner's body if they like the idea.
However, the easiest thing to do with temperature in the bedroom is cool things down. Now is the perfect time for it as well as the summer brings the heat, so why not grab some ice cubes? You can slowly run them all over your partner's body. You can even hold one in your mouth as you go down on them. The contrast between your hot mouth and the ice cube is going to be incredibly exciting for you both!
Dealing with a sexual rut
These are some very simple and yet very effect tips you can try to get yourself out of your sexual rut. You don't have to try all of the positions in the Kama Sutra and you certainly don't need to buy a ton of sex toys! Just trying something new can help.
However if you have been in this rut for a while it might be time to talk to your partner. It could be that the stress of work is getting too much for you, or that neither of you realised just how much you stuck to a routine.
Got some great tips of your own you want to share? You can do so easily by leaving a comment in the box below. Tell us your top tips and see what others make of your suggestions. Latest posts by Lara Mills
(see all)