In a massive boost for the Transgender community the world over, stunning Bosnian born model Andreja Pejic has admitted to being a transgender female.
Pejic has gained a reputation for her androgyny (where someone has both male and female characteristics) However, she has now announced on social media that she has become a woman. She made the following statement on her Facebook page, where she addressed her fans regarding the issue.
"As a transgender woman I hope to show that after transition (a life-saving process) one can be happy and successful in their new chapter without having to alienate their past.
"I think we all evolve as we get older and that's normal but I like to think that my recent transition hasn't made me into a different individual. Same person, no difference at all just a different sex, I hope you can all understand that."
A Positive Reception
Needless to say, response to Pejic coming out has been extremely positive.
"Andreja has been globally known for her beauty, and now she will be globally known for her courage," Jenny Boylan, a noted transgender memoirist stated. "She is doing a very brave thing — being unashamed of who she is — which will send a message to other transgender people that there's nothing wrong with who you are."
On Twitter, transgender advocate and "Orange is the New Black" star Laverne Cox wrote to Pejic, "Congrats on publicly claiming your truth as a trans woman. You're now part of a resilient, beautiful & mighty sisterhood."
I think this is a truly wonderful thing. Adreja Pajic is stating who she is with pride. That is something everyone on the planet should be doing.
It also goes to show how far things have come for the transgender community. Once upon a time, this would have been regarded as career suicide. Now people are genuinely happy for her which is wonderful in itself.
A Stunning Lady
To be fair, Andreja is beautiful. It doesn't matter if she is a man, woman, transgender, whatever; she really is a sight to behold.
I was having a look around the Glasgow TS escorts page, and I have to say, I never realised how beautiful these ladies were. Those Glasgow guys are lucky, lucky men.
Finally, I would like to wish Andreja Pejic all the best as she enters a new chapter in her life. You go girl!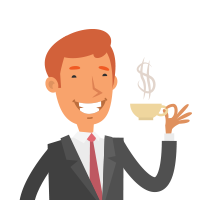 Latest posts by Martin Ward
(see all)