Well, the Commonwealth games opening ceremony in Glasgow got off to a bang last night when singer John Barrowman gave a big middle finger to the anti-LGBT mob by kissing a dancer who was waiting for him in the aisle.
It is an alarming fact that in 42 of the 53 countries competing at the games, homosexuality is not only frowned upon, it is actually illegal.
Well, I can imagine a number of heads were turned when John kissed his dancer friend, before they ran off towards the stage.
However, before we start looking down our collective noses at those other countries, let's not pretend that there was universal support from Scottish people. If you take a look at Twitter, then you will see that there was quite a bit of criticism for Mr Barrowman.
Social Media Outrage
Kieran Caw, a well known football tweeter, set the tone and got hundreds of retweets within seconds with the rather sarcastic: "Worst start at Celtic Park since Efe Ambrose's nightmare vs Juve last season."
Irish Glasgow-based journalist Peter Geoghegan added: "This is possibly the most kitschy thing I've ever seen. And I'm from a country that revered the Eurovision."
Glasgow University academic David Archibald said: "There are Scottish people the world over tuning into the #Games2014 opening ceremony and not feeling homesick."
However, there were a number of people who thought it was a really good thing.
Deputy First Minister Nicola Sturgeon tweeted "So many brilliant moments last night, but the new-style Glasgow Kiss had to be one of the best #openingceremony."
Amnesty International tweeted: "A big kiss goes out to the 42 of 53 Commonwealth countries where it is a crime to be gay."
Barrowman himself doesn't seem to care one bit about those who don't agree with what he did.
After retweeting some of their negative comments, he tweeted: "I am retweeting the negative because I want you all to see how bitter and nasty and negative some people are:) I am so happy right now.
"I don't care…
"I'm Scottish and you can never take that away no matter what your politics are. Bitterness makes you ugly and old very fast:) happy jb."
A Land Of Which Is Inclusive
Now I will admit that not everyone who didn't like what he did will be motivated by homophobia. There is a big feeling in certain areas that for John Barrowman, this was about John Barrowman and getting some publicity. And do you know what? They could have a point.
Personally I don't care. I am not going to listen to the guys garbage music anyway. However, what it did do was point out that Scotland is, in general a place that is inclusive. Just ask the Aberdeen TS escorts who are very popular indeed. That is a wonderful message to send to the rest of the world.
For that reason alone, I really think what happened last night was awesome.
Now all that is finished, let's just enjoy the sport! I have been waiting for this for years!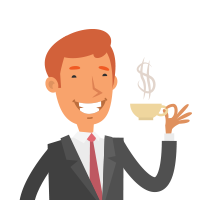 Latest posts by Martin Ward
(see all)