You might already be feeling a little stressed out and fed up in the run up to Christmas. It can be difficult to know just how to make the countdown to the big day exciting, but thankfully there are a few different ways you can enjoy advent sex.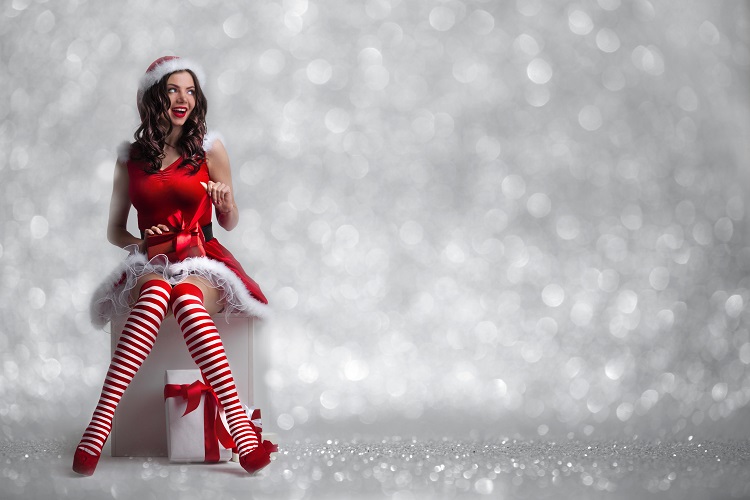 You can do everything, from buying a sex toy advent calendar to trying a new position every day until Father Christmas comes. Not sure where to start your advent sex adventure off? Here are some great suggestions.
Sex toy advent calendars
For the last few years, Lovehoney have been making a stir around this time, thanks to their sex toy advent calendar you can buy. This year's is "packed with toys for him, her and both of you", and you'll get 24 toys to try!
The RRP for the advent calendar was £249.99, reduced to £120, so it is hardly surprising that the advent calendar is now sold out. If this is the one that you want, you might have to wait until next year. Alternatively, Lovehoney have a sex toy kit with 12 toys inside it. You could use this for the twelve days of Christmas!
If you'd much rather have an advent calender, the Bondara Christmas advent calendar might be perfect to try. This one contains 25 different toys and will only set you back £68.99 while on sale (usually £137.99)!
For those eager to try out new toys, a sex toy advent calendar is the perfect way to do it. You get a great selection, and while you might find some things you don't want, you will also get plenty of new things to try!
25 sex positions
Sometimes we can find that sex gets a little dull. We want to spice things up, and while toys like those above can help, they aren't what we are looking for. Instead, you could always try some advent sex positions!
You could take the time to sit down with your partner and choose 25 sex positions you'd both love to try. You can always draw them at random to mix things up and keep things surprising, or you can write the positions on the calendar so you know exactly when you'll get to try each one.
Struggling to think of enough positions? Durex have created their own advent calendar, and they have called it the sex position challenge. For each day of December leading up to Christmas you can try a new position, some easy and some more challenging. It's a great way to get out of a sexual rut!
Fantasies fulfilled
Advent sex can be something that you arrange yourself. You don't have to use websites or buy a sex toy advent calendar if you don't want to. Instead, you can come up with your own things to do for a Christmas countdown.
For example, if you enjoy kinky sex, you could always try writing down your fantasies. You and your partner could both do this, and then choose one at random to try each day.
It will give you both the chance to fulfil one of your fantasies. The best thing about it is that you will try new things and explore fantasies you never thought you'd try before. What could be better?
The best advent sex
For those feeling a little bit bored of the countdown to Christmas, there are plenty of ways you can kink it up. You can make each day exciting, and it is a fantastic way to try new things before the special day!
Got your own ideas for advent sex? You should leave a comment in the box below. How will you countdown to Christmas? Share your ideas with us! Latest posts by Lara Mills
(see all)