Most of us have a bucket list, a list of things that we want to do before we die. Each list is personal to us, based on the things that we really hope to achieve. For example, I'd love to go skydiving. However, some people actually have a sex bucket list, filled with kinky things that they hope to achieve.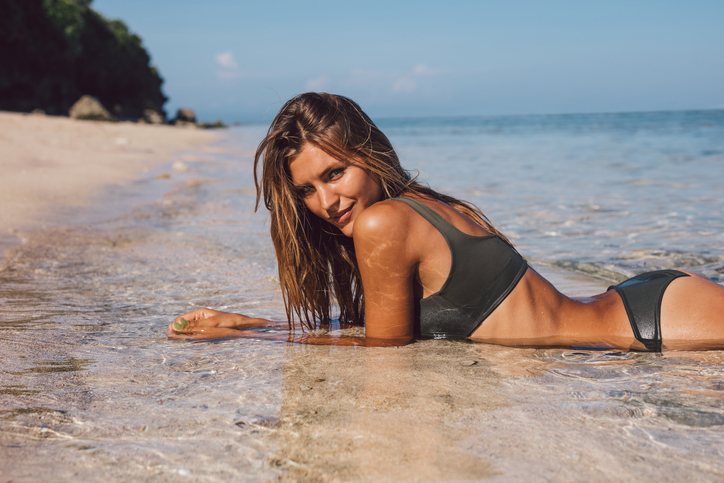 Like a normal bucket list, a sex bucket list is personal. There might be things on one person's list that just don't turn you on, so how do you know what to add to your list? We take a look here on the Escort Scotland blog at some of the more common suggestions, as well as a few ideas about the types of things you should add.
Common sex bucket list ideas
As with many different bucket lists, there are a few common things that you'll see on the sexy ones. One of the most popular fantasies to appear is the threesome. People love the idea of taking the plunge and inviting another person into the bedroom.
Other popular ideas are things like "try anal", "fuck in public", or "have sex with a stranger", but these suggestions might not suit everyone. So it can be difficult to make the a sex bucket list perfectly suited for you. However, we have a few different suggestions for things that you might want to add to your list.
Being watched
The idea of being watched having sex is a huge turn on for many. They love the fact that someone else is getting aroused while watching them at it, or they might simply like it that others are seeing them at their kinkiest.
So while being watched might be a good thing to add to your bucket list, it might not be right for everyone. However, there are some alternatives. Instead of fucking in front of strangers, you could be watched in a whole other way, by fucking in front of a mirror.
A mirror gives you and your partner a chance to see how you look during sex, and it will add a bit of a thrill. You'll find that you go slowly to enjoy the show, and it'll make for some thrilling sex.
Get a little kinky
BDSM is a popular fantasy for people, thanks to things like Fifty Shades of Grey. We know that Fifty Shades isn't an accurate portrayal of a BDSM relationship, but the number of kinky items now on the mainstream sex toy market makes us want to try it.
The idea of diving straight in with whips and chains isn't for everyone. You might not like the idea of being tied up, which is why having some alternatives is useful.
If you aren't ready to take the plunge, why not ask your partner to tell you want they want during sex. Get them to give you instructions for the way that they want to be fucked. You'll find that you get the thrill of giving them control over what happens, but you'll still be free to change things if you don't like how it goes.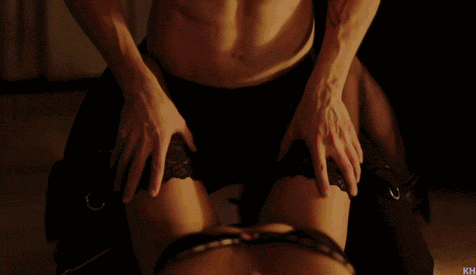 Adventurous sex
The idea of fucking somewhere new is a big turn on, especially if it is somewhere a little public. The very thought of being caught by someone is enough to turn some people on, and getting out of the bedroom can make things even more exciting. However, this isn't something that all of us would go for. The risk of being caught might turn some on, but for others it is a turn off.
If you aren't ready to add adventurous public sex to your list but still want to try something a little naughtier, why not fuck outside of the bedroom? The bathroom or the kitchen are good alternatives until you are ready.
By taking sex out of the bedroom you are taking risks, but this time without the chances of being caught. It'll spice things up a lot! Want to go further? Why not fuck in your back garden? If you have high enough fences you shouldn't be caught, but the idea of having sex outside will be very thrilling for you both!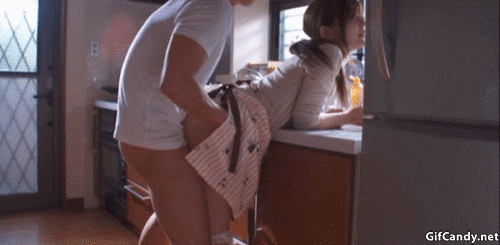 What's on your sex bucket list?
People tend to put together their bucket lists in one of two ways. They will either add a number of different small but manageable items to the list so that they can tick off a lot, or they will set their sights high and have a few challenging things there.
The above suggestions are for those eager to get things ticked off their bucket list, and so are things that you can easily achieve. However, your list is going to be personal for you.
So why not tell us what is on your list? What is the one sexy thing you are hoping to tick off? Give us all of the dirty details by leaving a comment in the box below. Latest posts by Lara Mills
(see all)