A lot of people ask me where the best places to visit in Scotland are. Yes, many people have taken a trip to Glasgow and Edinburgh, but sometimes people want to go somewhere that is a little bit off the main tourist path. Somewhere that maybe isn't completely away from civilisation, but somewhere that not everyone is going to make a beeline to. That is why one of the main places I like to recommend is Fife.
Fife is situated between the Firth of Tay and the Firth of Forth. It is a natural peninsula whose political boundaries have changed little over the centuries
The Rich History of Fife
The area certainly has a rich history. Fife was an important political and royal centre from the time of King Malcolm III onwards. Malcolm himself had Dunfermline as his home, and his wife Margaret was the main benefactor of Dunfermline Abbey.
In the 19th century, Fife became a centre of heavy industry. Towns such as Cowdenbeath had rapid population growth as thousands came to work in the mines. Kirkcaldy became the world centre for the production of linoleum.
The after-war period saw Fife play home to Scotland's second new town, Glenrothes. It was originally meant to be based around a coal mine, but later on attracted a high number of silicone glen companies to the region.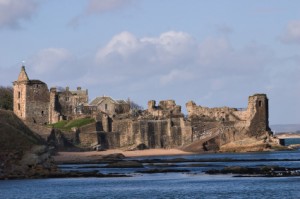 Tourism in Fife
OK, that is enough of the past. Unless you are personally acquainted with Doc Brown and have full access to his DeLorean, you are not going to be able to go back to these times. There are however relics from the past which make great attractions for modern day travelers.
Anyone who takes a trip to Dunfermline Abbey can visit the final resting place of the Scottish elite. Robert I (also known as Robert the Bruce) is buried here and many Scots come to play their respects to the man who won them independence.
Fife contains 4,961 listed buildings, and 48 conservation areas. Notable buildings include Falkland Palace, Kellie Castle, Dunfermline Palace, St. Andrews Castle, Culcross Palace, and Kirkcaldy's Ravenscraig Castle. Needless to say, if you like history, then Fife has plenty to offer for you.
For those who like culture, the Stanza Poetry Festival and Fife Festival of Music are major national events which shouldn't be missed. This is just another reason to visit Fife.
St Andrews in Fife is known as the home of golf. It is also the most frequent venue for the Open Championship, one of golfs four majors which are held yearly.
Fife Flyers are the oldest ice hockey team in the UK and play in the Elite Ice Hockey League. The atmosphere at these games is second to none, and are well worth a visit, even for a non-ice hockey fans.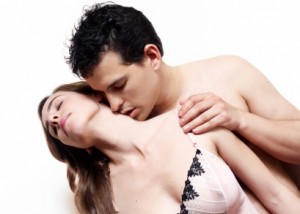 Fife Escorts
Now these are some of the reasons anyone should visit Fife. However, for those of us who like to visit escorts, Fife really has so much to offer. I have always found the Fife escorts some of the best in the country, and they act as wonderful companions when you are taking a trip around the area.
Whether you are looking to find escorts in Dunfermline, a sexy Glenrothes escort, or searching through the Kirkcaldy escorts, you will be able to find the perfect Fife escort for you.
Now this isn't really a selling point I can use to anyone. But if you are on this site, then it is pretty obvious you are not going to be shocked by my espousing the virtues of the Fife escort community.
So if you looking to take a trip to Scotland, feel free to make a visit to Fife. It really has something for everybody, especially people like us!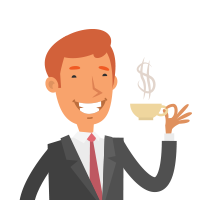 Latest posts by Martin Ward
(see all)