For most people, massaging their partners is a great way to build up a connection and to make a more loving environment between the two parents. However, unless you really know how to massage the right spots and to really make the other person relaxed and calm, massaging might not result in that great a reaction.
Massaging your partner is a great idea to relieve stress and calm them down, and it will be a great help for people who often come home late at night. For instance, if both of you are working, taking turns in massaging each other might be a great way to relieve the stress and spend the night with love. However, truly understanding how to massage your partner is a bit more difficult, because you are applying more pressure in order to create a peaceful environment for your partner.
Massaging your partner is different from making love; it requires focus, attention and practice. Yet, if done correctly, it could cause love to blossom unlike anything else, and therefore, here is a brief guide to massaging: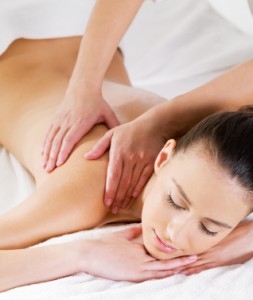 Set the Mood Right
You can't massage your partner in a room with white blinding light and a cold environment. Similarly, you can't massage your partner if they have other things in their head. Most importantly, you can't massage your partner correctly if there is something going on in your mind. Either way, it is important that you clear everything before you get down to massaging your partner, because it involves focus and attention.
You need to make sure that your mind is clear, and that the environment is peaceful enough. Dim the lights, turn on some light music or if you prefer, keep it silent. Keep the bed ready; use some scented candles and some aromatic substances in order to create a peaceful environment in your bedroom. Obviously, you won't be able to create the same environment as found in a Chinese spa, but if done correctly, the mere environment in the room is likely to bring about a relaxing feeling for your partner.
Start from the Toes
This might be a subjective tip, but it works in most cases. If you are massaging your partner who has just come home from a tiring day, make sure you start from the toes. Relieving tension from the feet results in instant rejuvenation and will make it a lot better for you and for your partner to enjoy the massage. It is best that you work your way from the toes, and move towards the underside of the feet. This results in a tingling, very soothing sensation in the person's body, and as you move up to their shins, and the underside of their knees, they are going to enjoy it even more.
Make it Erotic
Compared to a standard massage, an erotic massage is a lot better option for your partner. Erotic massages are essentially similar to the standard massage, except that they end up in sexual arousal, and climax. If you want to improve your standard massage, one of the best things that you can do is to move to the inner thighs, using a circular motion of your hands to massage around the vagina. This is likely to cause your partner to get closer to a climax.
Also, never underestimate the importance of talking dirty; this is a great way of running through the person's mind all of the horny stuff that you wish to do. Given the fact that they are in a relaxed state, your partner is definitely going to enjoy it. As you move up their breasts, make sure you massage them gently and caress them as well as you can; women love being massaged on their chest.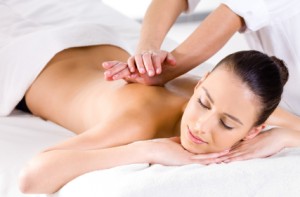 Use Lubricants
Lubricants are extremely important in a massage. Compared to a standard hand massage, your partner is going to enjoy the whole experience a lot more if you use a slippery lubricant. This allows for greater contact of the body, and more importantly, it allows for greater sexuality and relaxation. The more relaxed your partner is, the greater will be the effect of the massage, and by using a lubricant, you will be able to create a lot less friction, and hence not only will you reduce the tension in the other person's body, but you will also make sure that they will be more receptive to every single touch of your fingers on their body. Using lubricants is an absolute must, and it is preferable that you buy a lubricant that has no taste, and no smell/ fragrance.
Learn to use your Tongue
Even though the majority of the massage is done with your hands, learning to use your tongue at the right spot can not only multiply the whole experience exponentially, but it can create a sense of erotism between you two, ultimately leading to a sexual encounter.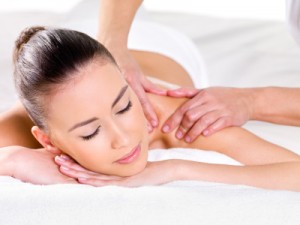 For instance, when you are done massaging her neck and back, it would be a great option for you to try using your tongue and lick the curvature of her neck; this will arouse her and will force her to go for more. Even though using your tongue is completely optional when it comes to massaging the other person, you must never discount the fact that the gentler muscles in your body respond to the slightest of touches, and the tongue can really bring about an amazing feeling.
Don't Think about Getting anything Back
A large majority of the people who massage their partners are often worried about receiving back. After all, they are putting in so much effort, shouldn't they get any back? Your partner will soon, herself realize that she needs to do give you a massage as well, but if you continue to force her about it, not only are you going to spoil all your efforts that were put in to making the massage so special, but it is highly likely that she will begin to resist your advances to give her a massage again.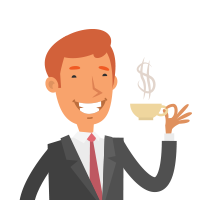 Latest posts by Martin Ward
(see all)