When it comes to favourite sex positions, there are three that sit at the top of pretty much all of our lists: missionary, cowgirl, and doggy style. Of the three doggy is often seen as the kinkier, as it makes for great hard and fast sex. It is ideal for quickies and even domination. But even then it can get a little stale.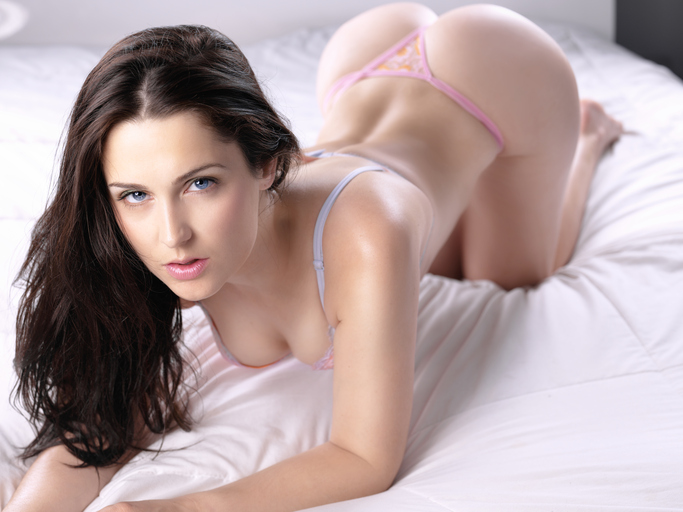 However there are a few very simple adjustments you can make to doggy style to make it thrilling again. No, you don't have to pull out the Kama Sutra and turn yourself into a pretzel. Just follow these simple tips to make it exciting and spice things up!
Standing doggy
Want to make it feel more like a quickie? Traditional doggy style is done with the woman on all fours before you while you take her from behind. Kink it up a little by standing upright.
Get your partner to keep her legs straight while you take her from behind. It'll be really exciting and you can help to support her by putting your hands on her hips. You could even get her to stay on the bed while you stand up behind her for better thrusting!
Prone bone
Want to make her feel as though you are filling her with your cock? The prone bone is the ideal variation for you to try. Get into doggy and then get your partner to lie down on the bed while you are still inside of her.
It is like missionary, but with you fucking her from behind. With her legs tight together it will feel as though every inch of your cock is filling her, even if you are on the smaller side.
Bend over, baby
Another quickie position you might want to try allows you the same fun of standing doggy, but with a little extra stability. Your partner might not enjoy you taking them from behind with nothing to rest on, and so this can make it difficult to really enjoy it.
Got a desk or maybe even a chair in your home? This will be perfect for you to bend her over. She has something to hold onto and it works even better if she is in a skirt! You can simply lift the skirt up and really go for it. You can even fuck like this in the kitchen!
Wheelbarrow
This doggy style position is fantastic for those who are really feeling adventurous… but you will also need to upper body strength to make it work. The wheelbarrow is exactly as it sounds. You'll get into standing doggy style, and then when you are ready, you'll lift your partner's legs so that they are wrapped around your waist.
This allows for really deep penetration, but you and your partner will both need good upper body strength. She'll need it to keep herself in the perfect position, and you'll need it to support her. So make sure you have some pillows nearby, just in case.
Against the wall
Hoping to try something a little different to the bent over doggy or the standing doggy style position? Go up against the wall. It is fantastic to try, especially if she has a dress on, as it is the perfect quickie position.
Want to make it even sexier? Fuck against a mirror. If the mirror is fixed firmly to the floor, then you can press her up against it. The cold of the mirror will make her nipples hard, and watching will be incredibly kinky.
More variations on doggy style
These are just a few of the small variations and twists you can add to doggy to make it even more exciting. However, we are sure that there are plenty more out there for you to try if you use your imagination!
Got some other ideas you want to suggest? Maybe you've thought of the perfect doggy position to try the next time you fuck? Share your thoughts by leaving a comment in the box below. Latest posts by Lara Mills
(see all)