Virtual reality has become incredibly popular, especially with porn. You can splurge on the top of the range headsets if you want, or you can keep the costs low by buying headsets to use with your mobile phone. You can even get free templates for headsets online, so you just print them out, cut the right shape, and you are good to go!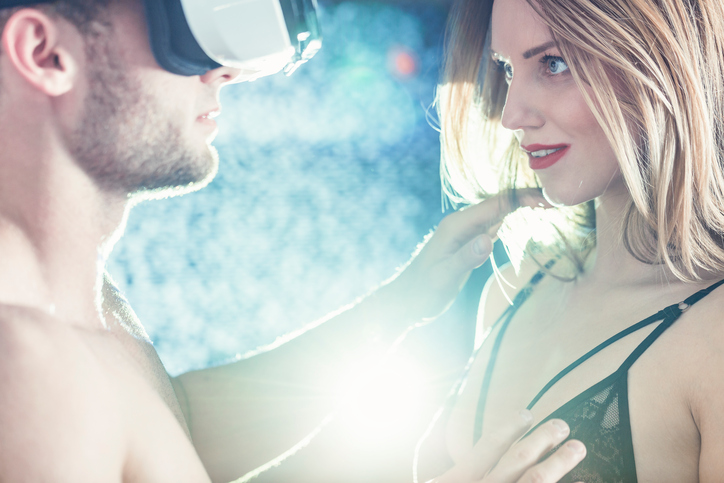 However, some people are concerned that virtual reality has taken things a step too far. One production company has decided that they want to make virtual reality porn with difference, and so they have created VR sex lessons.
That's right – you'd put on the headset and be taught how to fuck a person right. It aims to teach you more about different encounters so you can explore without the risk… but is it a great idea or just a gimmick?
The rise of virtual reality porn
Popular free porn site Pornhub has already shown us just how popular virtual reality porn is. According to their statistics, "porn videos are now being watched 500,000 times each day", showing that we can't get enough of VR porn. But why?
Virtual reality porn is popular because it is immersive. Most of us like watching point of view porn anyway, as we can imagine that we are the one having all of those sensual acts done to. Virtual reality takes it one step further.
You are very much in the action. Every time you turn your head, the camera angle changes. You get to see new things, and this really puts you in the moment. Often we forget about everything going on around us and just focus on the porn.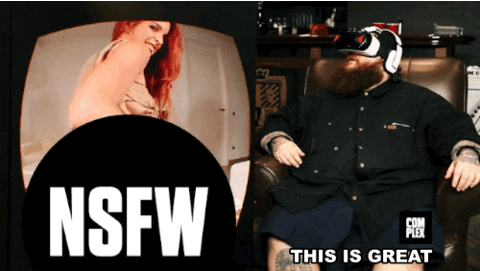 A new use for virtual reality
VR porn might be incredibly popular, but there are some porn production companies who believe that it can go even further. They want to change how we look at porn and alter our perceptions when it comes to sex… and they believe that virtual reality is the perfect way to do it.
BaDoinkVR claims to be "the world's premiere destination for adult virtual reality entertainment" and has been working closely with a top sex educator in order to create a new kind of entertainment that also teaches you a lot more about sex.
The series, called "Virtual Sexology II: What Women Want" aims to "enhance sexual pleasure and performance – both solo and with partners". All by using the latest technology to provide VR sex lessons to those interested.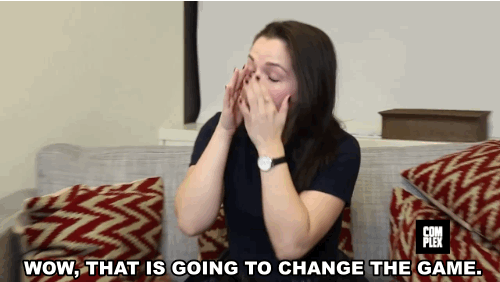 What VR sex lessons will give you
These VR sex lessons aim to be very different to a number of things you will find online. They hope to give women the chance to experience a whole host of different sexy scenarios without actually putting yourself in the situations in reality. So those in a relationship who can't talk to their partner about their desires don't have to.
Women can explore a lesbian encounter, enjoy sensual foot rubs, and all kinds of other things. These VR sex lessons will also teach them new techniques to use to touch themselves and to touch their partner. They learn more simply by doing.
However, while it is a good way to learn more, people are worried. They feel that it could be wrong for women to learn more about sex from porn, instead of through talking to their partner about their desires. Communication is said to be the most important part of sex, and yet it is being ignored in favour of hot and steamy VR porn.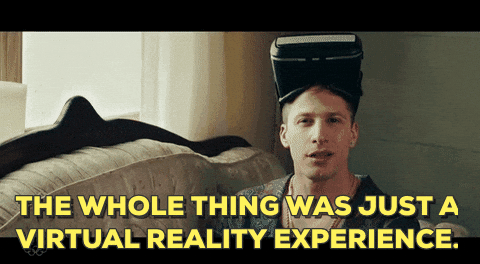 A great idea or a gimmick?
Personally I am in two minds about this. On the one hand, I think it is a fantastic idea. Porn gives people a safe environment to explore their interests without the pressure. By adding virtual reality to it, these VR sex lessons let people try things they never would with their partner.
However, shouldn't we be trying these things with our partner? Porn is great to watch and can really turn us on, but at the end of the day it is still just a masturbation tool.
What are your thoughts on this? Would you use virtual reality porn to learn more about sex, or would you rather be taught by actively doing things in the bedroom with someone? Let us know what you think by leaving a comment in the box below or by voting in the poll. Latest posts by Lara Mills
(see all)