When it comes to sex, there are some things that your partner can do to you to instantly turn you on. Well, it is exactly the same for us women. There are a few different tricks that you can try to make us instantly want you… and sometimes, they can lead to us begging for your cock. These hottest sex acts are the things that you tend to save for when you really want to drive them wild with desire.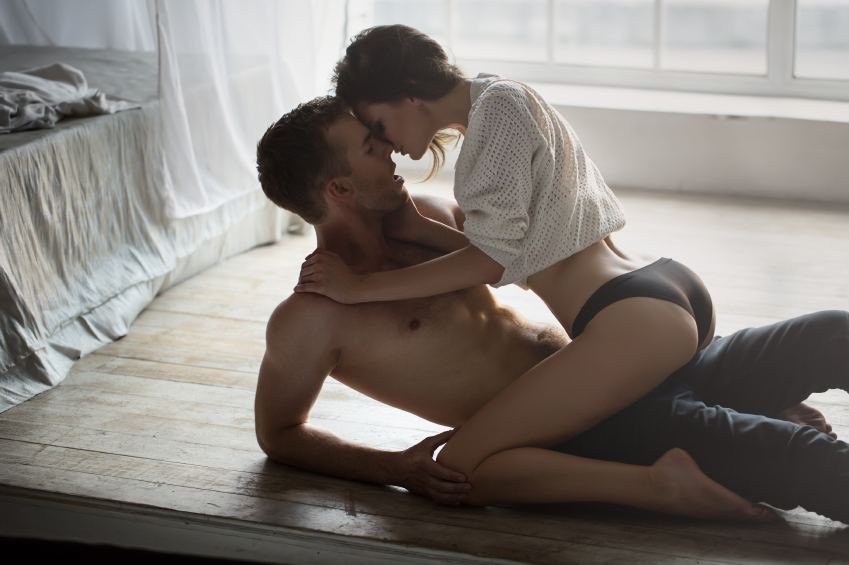 Not sure how you are going to get your partner dripping wet for your cock? Why not take some advice from us and use these five hottest sex acts to turn her on and make her desperate for you?
1. Play the long game
Far too many people rush into sex, so if you really want to have her dripping wet and begging for your cock, you will take your time. Instead of making foreplay last five minutes, make it an entire hour. Slow things down and play the long game.
This could be anything from slowly running your hands all over her body and kissing your way there to spending at least ten minutes licking and sucking her nipples. Take the time to appreciate every single inch of their body and you will find that they are the hottest they have ever been for you.
2. Showing your strength
Speaking from personal experience, there is nothing quite like being picked up by a guy and fucked. It is one of the hottest sex acts that you can do, as showing off your strength in this way is a huge turn on. If you cannot fuck someone in the air, don't worry, a wall will work well as support.
It makes us think that you need us so badly you cannot wait to get to a bed. You want sex hard and fast, and because you can look into our eyes as you fuck us, it feels incredibly sexy. If you have never tried to fuck your partner up against a wall, then now is the perfect time for you to try it!
3. Dirty talk
A few well placed words can do a hell of a lot to your partner, so instead of starting the foreplay when you touch them, use your words instead. Dirty talk is perfect for turning her on, and best of all, you don't actually have to touch her. Instead, you can simply describe what you want to do to her. Start by saying how much you love a certain part of her body. If you are an ass man, whisper in her ear and tell her that you would love to part her cheeks and lick that tight asshole. Love her legs? Say that you are going to slowly stroke your hands up and down them until you think they are ready for more.
Of course, they say that actions speak louder than words, so instead of simply teasing, show her. When you have finished with your dirty talk, make good on your promises, and make sure she knows that this is what you are doing. Continue the dirty talk as you slowly tease and fuck her, and she will be in for the biggest, most intense orgasm of her life.
4. Make it all about them
A lot of people feel that foreplay only works as a two way street. You will find that your sex sessions are a lot better if you instead make it all about your partner. Make it so that they cannot touch any of your hot spots in some way, and tell them that this is going to be all about them.
They will love the fact that you are putting all of the attention on them, and this gives you time to appreciate their body. Go slow and really enjoy what you are doing to them, instead of rushing so that you can fuck. Make a promise to yourself that you will not fuck until you have made them cum at least once, twice, or however many times you feel like it. The challenge will be fun for you, and they will be putty in your hands when you are finished!
5. Know exactly what you want
There is nothing sexier than a man who knows exactly what he wants in the bedroom. We've all been there, where we have gotten into the bedroom and we haven't really thought about what we want except for "sex". Instead of just hoping for sex, go in there with a clear idea in your mind of what you want.
Hoping to get them in handcuffs so that you can relentlessly tease them to orgasm? Maybe you want to let them go on top for a while, only to flip them over and fuck them hard? Know what you want and then go for it. It will be a hell of a lot of fun for you both, and you will love the feeling of control… just be prepared for her to get you back in the future!
The hottest sex acts
Now, while these five hottest sex acts might work perfectly for people, there are a lot of other small things that you could do. Some people love it when someone nibbles on their ear, while others prefer slow and sensual sucks on their nipples. The turn ons of your partner will change, so experimenting is a good idea.
Don't be afraid to step out of your comfort zone. Try something new in the bedroom and see what happens. Sometimes, it might not work out for you… but a lot of the time you'll find that it is some of the hottest sex you have ever had. What more could you ask for? Need a helping hand? Our five hottest sex acts can get you started. Latest posts by Lara Mills
(see all)