Scotland is one of the best places for you to spend some time on a date. It has pretty much everything you will ever need, from friendly locals to great traditions to explore. The historic and beautiful city of Dundee is one of the best places that you can visit… especially if you have a Dundee escort for company.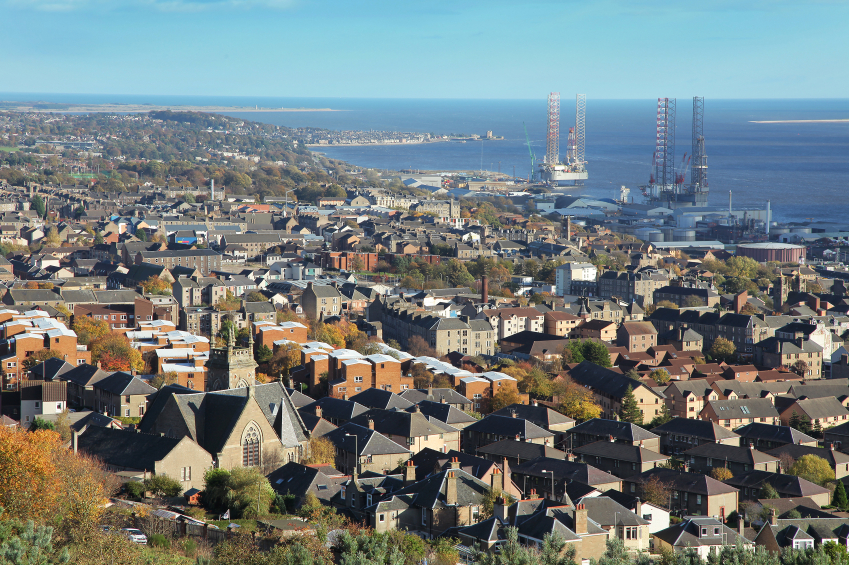 Of course, when you are planning a date for you and your favourite courtesan, you want to find somewhere unforgettable for all of the right reasons. You want to impress them, and here on Escort Scotland we take a look at the five Dundee escort dates with a difference that you can enjoy right now.
1. Relax and unwind
Stress at work can tempt you to book a date with one of the Dundee escorts available now, and while going to their place for your erotic date sounds like a good idea, you might want to treat yourself and them to something more. Thankfully, there are plenty of discreet date locations for you to choose from in this historic city.
The Apex City Quay Hotel & Spa is a great one for you to visit if you are hoping to enjoy a sensual massage and a comfortable room to stay in. This luxury hotel has good sized rooms for you to stay in, and its position close to the Tay Bridge means you get some fantastic views. You'll really feel welcomed in this modern hotel which has a pool for you to use, so treat yourself to a night here in good company.
Not got the budget to afford a night in a hotel? Simply visit the Yu Spa instead. They have different packages for you to use, with access to the spa costing as little as £15. It is well worth paying the fee to visit and see if the spa is right for you first, as you might find that the company of one of the Dundee escorts is essential for a spa lunch and treatment.
2. Enjoying a drink or two
Getting drunk before you meet up with an escort is never a good idea. It can ruin your performance later on and put your chosen Dundee escort off of meeting you. However, you might decided that after a long week at work you have earned a drink, and so meeting with a beautiful call girl is a great way to unwind.
There are some great bars for you to visit, such as the Wine Press. This bar has a classy feel to it, with atmospheric lighting to set the mood. However, you might decided that the Malbar at Malmaison is better for you. The bar is a glamorous place to visit, and you will find that dressing smartly here really pays off. It will feel like a top class date with an escort here, especially if you share a bottle of wine together.
Drinking wine isn't for everyone. In fact, you might like the simplicity of enjoying a craft beer in an iconic setting. If so, you'll be pleased to know that there is a Brewdog bar right in the heart of the city. Within the Royal Exchange building you'll find the Dundee Brewdog branch, serving delicious craft beers through 18 taps. It is a great place to go if you like craft beer but want a large selection. Just take care to not drink too much and spoil the experience with the top escorts in Dundee.
3. Get your blood pumping and your heart racing!
Looking for that ideal budget date location to visit with a Dundee escort? You should head to the Monikie Country Park. The park has plenty of beautiful open areas for you to explore, and as you enjoy hiking around the reservoirs and woodlands you'll find that the company of a beautiful lady makes it truly memorable. You could even arrange to get out on the water and try your hand at windsurfing or kayaking if you visit between May and September, so why not try something new? It will make for an unforgettable date.
If you'd rather keep yourself dry, the Avertical World Climbing Centre is the only dedicated indoor climbing centre in the area, and is the best place to go to learn some new skills. There are over 300 different routes for you to take, so even if you are new to climbing, there is something for you to do here. It will definitely get your heart racing as you pit yourself against the escorts in Dundee to the top.
Looking for something a little quicker? Try Karting. Scotkart have a venue in the city for you to visit, so you can zoom around the track and see if you can beat your time or the local Dundee escorts in a fun race. These might not sound like conventional dates for you to enjoy with a high class courtesan, but they will make for incredible memories.
4. A romantic dinner date
Dinner dates are a lot of fun when you have the hottest Dundee escort to spend time with, but a lot of the time you end up in a restaurant that doesn't have that wow factor. The Bridgeview Station Restaurant has it. The restaurant looks like an old, traditional train station, and offers you delicious food while you look out of the windows at the stunning surroundings. It is great for those who want to enjoy traditional Scottish dishes.
Hoping to find something different to try? The Manchurian Chinese Restaurant might not seem like much, as the restaurant itself is upstairs, but you'll find the dishes are cooked to perfection, and the modern Chinese menu has something for everyone on it. If you want to try authentic Chinese food without travelling to the Orient, this is definitely the place to go with any of the beautiful Dundee escorts.
You don't always know what you want to eat in a restaurant, especially when the menu has so many tempting things. At the Sol y Sombra Tapas Bar you can arrange to try a little bit of everything, and the quick service means that you won't be waiting around for hours and hours waiting to be served. The atmosphere here is what makes it such an incredible place to visit, and you won't be disappointed by the Spanish food on offer.
5. An evening out on the town
One of the best things about visiting a city as big and bustling as this one is that you will never run out of incredible things to see and do in the area. In the evenings, the city has just as many incredible places for you to discover as you do in the daytime, so inviting a top Dundee escort to join you will give you the chance to experience it all in their excellent company.
The Dundee Rep Theatre has pretty much everything you might expect a theatre to have, so if you want to enjoy a sophisticated date with a special lady, you'll want to book tickets to a show here. They have dancers, actors, and musicians taking to the stage to entertain you, and the prices are very reasonable for your date with the escorts in Dundee.
Want to see if Lady Luck is on your side? Instead of heading to the theatre for your night out on the town, you could head to the Grosvenor Casino nearby. Here you'll find Blackjack, Roulette, and Poker tables to try your hand at, and with a Dundee escort on your arm, you'll feel right at home in this luxury date destination.
Planning your perfect date with a Dundee escort
Above are just a few of the incredible and unforgettable date locations that you can visit with a Dundee escort for company, but of course, it is their company that will make the date as amazing as it is. You might like the sound of a few ideas, but you might decide that they aren't for you.
If so, you could always arrange to meet up with your chosen call girl at their place first. You can enjoy getting to know them on a brief half an hour date and seeing if you click. If you do, it might be time to consider taking them out for a real treat of a date in Dundee.
Got some other date locations you think we should be talking about? Where is your favourite place in this beautiful city to visit? We want to hear from you. Let us know in the comment box below what you think of the best places to go on a date in the city if you want to impress your favourite courtesan.
Of course, there are plenty of other ways to impress the hottest escorts in Dundee. You could show off your skills in the bedroom. Need to brush up on them? Anna has a great article about the five things she wants you to know about oral sex, so take a look now and see what new skills you could learn. Latest posts by Lara Mills
(see all)