Christmas is just around the corner! If the songs are to be believed then it's the most wonderful time of the year. For those of you who haven't yet figured out Christmas gifts for your partner it can also be really stressful!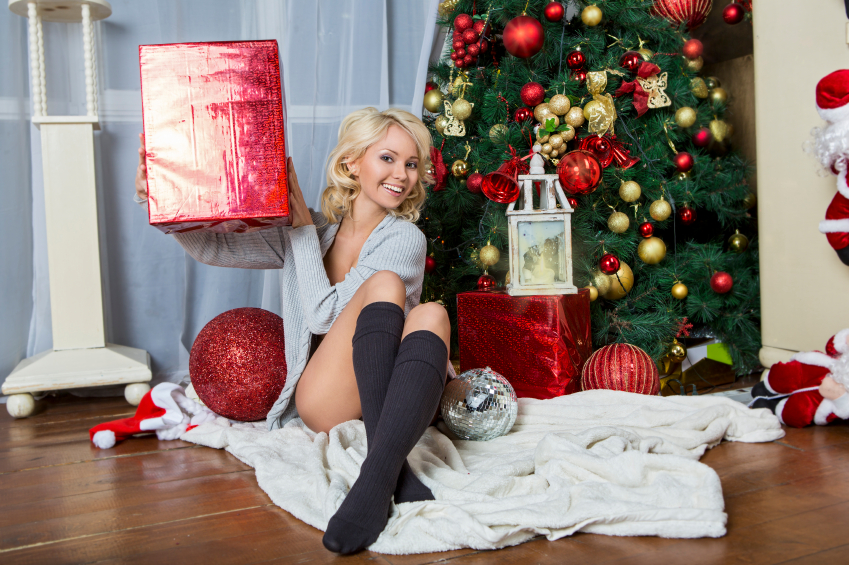 Waiting until the last minute to buy Christmas gifts isn't going to do you any favours. This is why, here on the Escort Scotland blog, I have put together a list of four sexy Christmas gifts for you to buy for your partner. These gifts suit all budgets, so you can save or splurge to treat your partner this year.
1. Foreplay stocking filler
Those of you keen to spice things up in the bedroom will want to look at Christmas gifts that can help you achieve that. Stocking fillers are the best for this, as they are small, easy to store, and cheap! You don't have to spend a lot of money to treat your partner.
For a lot of people, sex dice are perfect for that. The Lovehoney Oh! Roll Play Foreplay Dice (pictured below) have received some great reviews. You get three in the pack. One die gives instructions for what to do, while the other two suggest an area.
If you want to slowly tease your partner and get sensual, you can use one die. The other die seems more erotic, with suggestions like nipples and clit on it. If you want to treat them to something without blowing your budget, these are perfect for you. They will set you back just £4.99, making them the idea stocking stuffer.
2. Erotic massages
You may have decided that you want to treat your partner to a nice sensual massage for Christmas. Promising to give them a massage might seem like a great idea for a last minute present. The problem is that it requires a little prep.
You'll need to have things like massage oil to hand so that you can sensually rub your hands all over their body. Without it, it will be a pretty bad massage. So why not invest in the Ultimate Massage Gift Set from Ann Summers for them? The set (shown in the image below) gives you everything you need for an erotic massage and more!
It'll set you back just £20. This isn't much, especially when you consider the fact that it was £25! For your money you'll get "a massager, a tickler, a vanilla body oil, a waterbased lube and a satin tie". Everything you will ever need to help ease away her aches and pains and leave her feeling turned on.
3. Kink up Christmas
Christmas gifts can be pretty boring sometimes. Even the sexy ones might seem a little dull. If you want to kink up Christmas, then you may want to take a look at the Fifty Days of Play Adult Game.
For just £12.95 you will get a game to help you explore your kinkier side. Inside you'll discover 50 different envelopes. These envelopes invite you to explore a whole other side of sex, and range "from practically virginal to full blown kinkiness".
Because the invitations take you through all stages of kink you'll find it is the perfect way to ease into BDSM with your partner. You could even take a risk and roll the die to see what fantasy you will be exploring.
4. Splash out on sex toys
You might get to Christmas and decided that you don't want to buy something cheap for your partner. You may decide to splash out on them. Even if you do splurge you might decided that getting them a sexy Christmas gift is an essential.
Why not consider the We-Vibe Sync Remote & Smartphone Controlled Couple's Vibrator? Okay, so it is a bit pricey and will set you back £169.99, but this is a sex toy like no other.
It has been specifically created for couples, especially those in a long distance relationship. The remote control works up to 3 metres, but if you are further than this then the smartphone app will still work. This means that in just a few presses you could be making your partner have the most intense orgasm of their life. Worth it? We think so!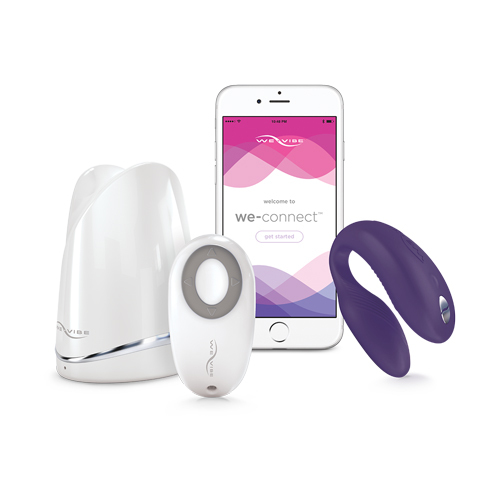 Your favourite Christmas gifts
Getting Christmas gifts doesn't have to be tough, but it can seem it. It is even more difficult when you want to get her something for Christmas that isn't just a giant ribbon to take off of her. Yes, it might seem like a good idea, but a giant ribbon isn't going to have quite the impact you are hoping it will.
Instead think of things that you can use together. Couples sex toys work well, as you can enjoy being in bed together and using them. If you want to save, things you can use during foreplay work just as well.
What is the sexiest Christmas present you have ever received? Let us know all about it by leaving a comment in the box below. You can even vote for your favourite of our suggestions above by using the poll! Latest posts by Lara Mills
(see all)