It has been a pretty grim week for news. We have had the Manchester bombing, and also the death of the legendary Roger Moore. Therefore it is a pleasure to be able to bring you a feel-good story, with a heavy side order of amusement. So have you heard the one about the black man with a white penis?
A black man who has had a penis transplant is getting it tattooed…..because the donor was WHITE.
The 40 year old lost his penis after a botched circumcision seventeen years ago, but is now the third person in history to undergo this procedure.
But in the next six months, he will be able to have sex, and pee standing up for the first time since the op went wrong.
Colour Discrepancy
Still, the team who carried out the surgery revealed there was just one problem to resolve – which they delicately described as "a colour discrepancy."
It probably sounds better than 'the black dude has a white cock'.
Professor Andre van der Merwe said: "The patient is black, and the donor was white.
"We have very few donors for this transplant procedure. But that is the only issue left.
"He is certainly one of the happiest patients we have seen in our ward.
"He is doing remarkably well.
"There are no signs of rejection and all the reconnected structures seem to be healing well.
"The patient is expected to regain all urinary and reproductive functions of the organ within six months of the transplant.
"A colour discrepancy between the recipient and the donor organ will be corrected with medical tattooing between six to eight months after the operation."
The professor added: "The penis is working well, he can get erections already.
"The man had been in relationships before, but whenever the question of sex arose, he bailed out. That will no longer be a problem.
"He had been suffering with depression beforehand, and was even suicidal.
"We hope the rest of the world will catch on to the need for the operation."
Team member Dr Alexander Zuhlke says that the tattooing can be done in the same way nipples can be put on a woman's chest after a mastectomy, but that it must be done by a trained tattooist, and will require multiple visits.
Prof Van der Merwe, a urologist at Stellenbosch University, Western Cape, said the patient was now "doing extremely well, both physically and mentally."
"He is living a normal life. His urinary and sexual functions have returned to normal, and he has virtually forgotten he had a transplant."
But the biggest challenge remained organ donation and Prof Van der Merwe said: "I think the lack of penis transplants across the world since we performed the first one in 2014, is mostly due to a lack of donors.
A Little Strange
So, our friend is going to get his penis tattooed black. Hey, but he gets to use it for the first time in 17 years. There probably isn't much to complain about.
I have to say, it is a bit strange, you know the idea of my cock being used by someone else on someone else. If that is to happen, I hope it is going to go to Olivia Wilde's husband.
Well, good luck to the fella. But a white cock? I really would love to see that picture because fair play, it would be hilarious.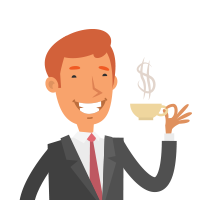 Martin Ward is a well respected editor and writer with over five years experience in the adult industry. After stints in the Escort Advertising call centre and on the escort forum, he moved into the site editor position around three years ago.

Since then, he has specialised in articles on the battle for equal rights for sex workers, sexual health, as well as bringing the readers fun news from around the world. He also has a major interest in LGBT rights, and is an active campaigner in this field.

When he isn't fighting the good fight, he enjoys spending time with his girlfriend, and young daughter. He also enjoys reading and taking long walks.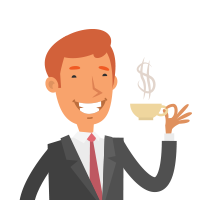 Latest posts by Martin Ward (see all)