Like we need to give you an excuse! We here at the Escort Scotland blog have heard a lot of talk lately about when the best time to have sex is, and we began to wonder just what it is that makes this time of day so good for sex.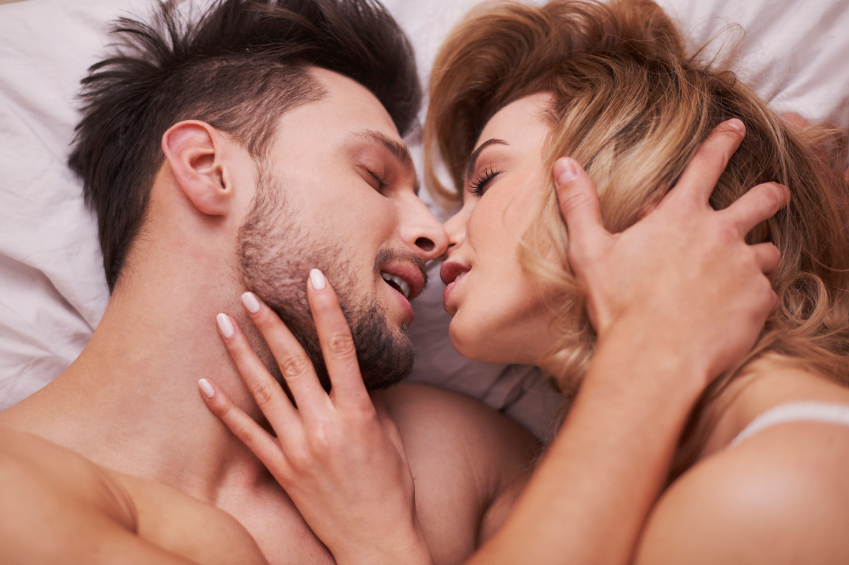 It seems that morning sex is the best of all… but why? We started to research what makes morning sex so good, and what you can do to make it even better.
Science!
According to science, your body has been created for morning sex. That might be an odd statement to make, but many different studies showing that the morning is the perfect time to get it on and have a quick fuck.
Sex expert Jessica O'Reilly tells us that "not only are testosterone and energy levels higher in the morning, but the increase in oxytocin levels keeps you and your partner bonded throughout the day while the endorphins boost your mood."
However, the time of morning can make a big difference. It seems that the best time for men to have sex is between six and eight in the morning, as they will "reach their peak of sexual excitement during these hours".
Women take a little longer, as they "reach their peak levels of endorphins" during eight and ten in the morning, making them more easily excitable at this time. So, while the times might not add up completely, it is clear that morning sex is definitely the way to go.
No excuses
Despite the fact that science supports morning sex, many people will come up with excuses about why they just don't want to do it. Often they are thinking about the day ahead and just don't want to go to the effort of having sex. However, there are so many other reasons for why you should be having morning sex.
For a start, it relaxes you. "Couple sex with a cup of coffee for a fantastic start to your day" VICE sex columnist Sophie St. Thomas said. Not only will you find yourself less stressed on your way into work, but waking up on the right side of the bed with an orgasm means you'll be in a far better mood throughout the day. Can anyone feel angry if they start the day with an orgasm?
It was just last year that scientists confirmed that an hour long sex session "burns almost as many calories as a 30-minute jog" and is a hell of a lot more fun. That means you can totally get away with skipping the gym and just have sex instead.
Since the morning is scientifically the best time to have sex, it makes it more intimate and intense. You can combine the sexy routine with hot shower sex to make it even better. A lot of people use the excuse that by having sex in the shower you are going to save energy and the environment, but if you are having sex in the shower you'll be in there for even longer.
Fun positions
Some of the best sex positions can come about from morning sex. Since you have just woken up (hopefully after a great night's sleep) you are going to be feeling very relaxed. This makes you feel less self-conscious, so you should definitely try all of those positions you feel a little awkward about the rest of the time.
Spooning is probably the perfect morning sex position. You don't have to leave the bed, for a start, and you can move effortlessly from your morning cuddle to morning sex. Wrap your arms around your partner to squeeze her tits and stroke her clit to get her in the mood, and then you can slip yourself into her wet pussy.

Reverse cowgirl is also a great, position, as she won't feel worried about the way her ass looks, while missionary with her legs on your shoulders puts your back in control and will wake her up in the best way possible.
If you want to have sex standing up to take morning sex out of the bed, combine it with your morning shower. Shower sex can sometimes feel like a waste of time, but having the water a little cooler will wake you up and make you want to fuck her hard.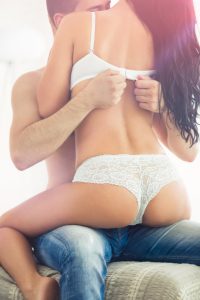 Is morning sex really the best?
Morning sex is a hell of a lot of fun to do. Honestly, you will find yourself so relaxed and ready for the day as a result, yet it also has some disadvantages.
People report that they end up being late for work as a result, which can be a pain. Others have also said that they feel so rushed they don't even get to orgasm.
Clearly, we need to work out the compromise between quick morning sex and actually getting you or your partner to orgasm. There isn't any point in having sex in the morning if you don't enjoy it, so make sure you put the effort in to have fun with it!
When is your favourite time to have sex? Are you a man who likes to take advantage of his morning wood, or is any time of day good for you? You can let us know by heading to the Escort Scotland forum, or you could just write your thoughts in the comment box below. Latest posts by Lara Mills
(see all)