Break ups with a partner are never easy. Sometimes relationships just come to a natural end, and although it may hurt, its the best thing to do. However, when you find a video of your boyfriend having sex with your dog, one suspects that it may become a hell of a lot easier to bin off your partner.
This is what the girlfriend of Wayne Bryson, 19, had to endure when she went looking for some photos of their child on his mobile phone, only to find a thirty second clip of him engaging in intercourse with their dog.
Prosecuting solicitor Paul Woods said: 'The dog was shaking in a back and forwards motion. She could see a man's penis going in and out of the animal. The clip was about 30 seconds long.'
'Swept Away'
Gordon Holt, defending, said the teen's entire life had been 'swept away' by the stupid act.
'The consequences are extensive and will continue to blight his life. His family have disowned him and his girlfriend has ended their relationship,'
Upon being interviewed by the police, Bryson admitted having sex with the four-year-old Staffordshire bull terrier named Rudi, but that he 'didn't ejaculate.'
That makes it OK then!
Bryson was handed a four-month prison sentence which was suspended for two years, and put on the sex offenders' register for seven years after pleading guilty to engaging in an 'act of sexual penetration' with a dog.
He also admitted another charge of possessing 315 grammes of a cannabis bush during the hearing at Skegness magistrates' court.
An 'Interesting' Future
Well, the Glasgow escorts have met some strange fellows in their line of work I guess. But I do wonder whether they have ever met anyone as messed up as this fellow.
He shouldn't worry too much. He has 60-70 years to get used to the fact he is known as the man who had sex with a dog!
He must have been barking mad!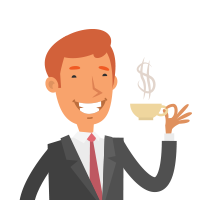 Latest posts by Martin Ward
(see all)