So it is here. Today is the day Scotland decides as to whether it will become an independent country or not. However, after two years of campaigning, it is apparent that the polls are too close to call.
Now before anyone asks, Escort Scotland is not going to give a company line on whether we want independence or not. That is because, just like the rest of the nation, the office is split down the middle. It has to be said, we have had some very intense debates on the subject.
A Change In Momentum
One thing that can't be argued is that the 'Yes' campaign has gained massive momentum over the last few weeks. Only last month 'No' had a 22 % point lead in the opinion polls. Today, the No lead has shrunk to anywhere between 1% and 4%, depending on what survey you look at.
People will ask where the momentum changed. Obviously, the second debate between First Minister Salmond and Alistair Darling was massive. Salmond (who had endured a difficult time during the first debate) wiped the floor with the former British Chancellor.
I also think the time of the campaign has lent itself to 'Yes' becoming more popular. There is a positive feel to the message, saying Scotland is a wonderful country which can do great things and make a fairer society if they win independence.
Sadly for 'No', they have to campaign in a negative way. That leads to a culture of fear in their message, saying what Scotland can't do. People always want to hear positive things, so the 'Yes' campaign will always catch peoples imaginations more.
A Possible Surprise
Now let's face it, the bookies (who are very rarely wrong) have Scotland voting for no to independence. This is down to all opinion polls having them in front. However, I have a feeling there could be a surprise tonight, and here is the reason why.
When companies like Youguv and Mori do survey's, they have to go from people who have previously voted. People who have never voted before won't exist to them. However, 'Yes' claim there will be numerous first time voters marking their X for independence tonight. This means the opinion polls could be well off.
Still, on the flipside to that, 'No' claim that their supporters are much more quiet than their 'Yes' counterparts, due to a fear that they may get their windows put through for having the 'wrong' opinion.
This time tomorrow we will know whether Scotland has voted for independence or not. I just hope that no matter what happens, we could can move forward as a proud nation.
It truly is an exciting time!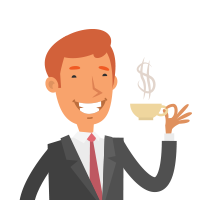 Latest posts by Martin Ward
(see all)