Going on a date is stressful enough at the best of times, but when it is your first escort date it can be even more nerve-racking for you. There is a lot of stigma surrounding the escorting industry which can make it difficult to know what to expect from your first date.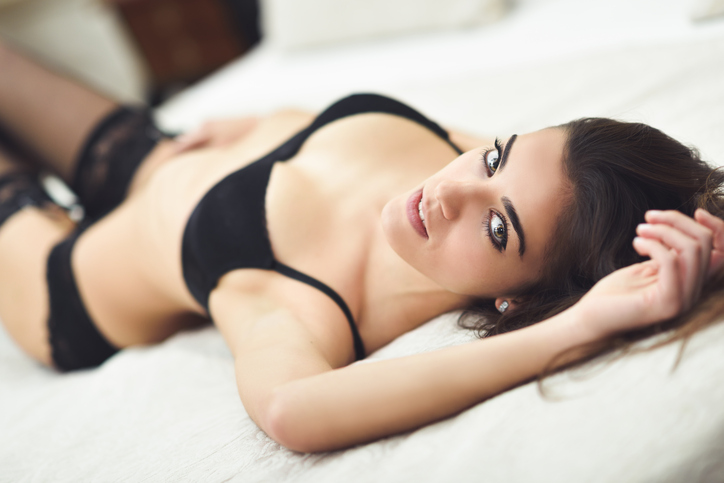 This is why we have put together this guide for first time punters to help show you what your first escort date will be like. You can see what will happen on the date and just how you can make the whole process a lot smoother. We even have some great tips for you, and you can find even more in the comment box below.
Research is key
You might find that your eyes are drawn to one escort in particular. Maybe their image is tempting you to click and find more? If you are new to punting then it can be tempting to just not click to find more. Their number is listed right in the image, so why don't you just call them?
You need to do a little research first. The escorts take a lot of time to fill in their escort profile so that you can see if they are the perfect person for you to meet. Not reading the profile is pretty rude, for a start, and it can also mean you miss out on things that show you aren't compatible with each other.
For example, you might find that your first escort date goes a lot smoother if you meet with someone able to give you the ultimate girlfriend experience, or GFE. Not all escorts list this on their profiles, so if you are hoping for this, you might be left a little disappointed if you haven't read.
The profiles list lots of important information, such as availability, rates, and even reviews. If you are hoping to have a great time it is worth checking out the reviews first. You can see which escorts are most loved by clients like you, and reading the reviews can help. Simply look to see which escorts have been described as perfect for first time punters.
Setting up the date
Before you pick up the phone it is a great idea to know who you are calling. This might sound obvious, but you'd be surprised by the number of clients who call an escort and get their name wrong. You should also check their working hours to make sure you ring when they are actually working.
Withheld numbers are also a bad idea, as are text messages. A lot of escorts won't pick up withheld numbers or take booking via text unless they know you. So you are going to have to call them.
Calling them is easy when you know what to say. Start by letting them know where you saw her advert and that you'd like to arrange a date. Tell her the time and date to make sure it is free. If it is, fantastic! If it isn't, see if you can find another time that suits. Once you have booked it, you'll want to confirm it closer to the appointment time, so ask your date how you will do this.
If you have questions, tell her this and ask how it is best to get answers for them. Answering questions over the phone isn't something that a lot of escorts feel comfortable with, so they might ask you to email instead. Just don't dive straight in with the questions as this can make it seem like you are simply fishing for information and not a genuine client.
Preparing for your date
First you need to make sure you know where you are going. If you don't, find out. There is nothing more embarrassing for a punter to head to their first escort date and get lost. Plan your route carefully and you'll have one less thing to worry about.
You should also take the time to enjoy a long and relaxing shower or bath before your date. Take the time to make yourself feel good and you'll find it much easier to relax on the way. Plus escorts appreciate a clean client more. If you show respect for yourself then you will show respect for your date too. Don't worry too much if you find you sweat with nerves on the way. Most escorts will offer you the chance to freshen up before the date starts.
Try to have the exact amount of change for your date. Escorts tend not to carry money with them on dates, so you won't be able to get change. It is also a great idea to get the money prepared in plenty of time. The last thing you need is a broken cash machine to ruin your date!
When you arrive
Most escorts will give you a landmark to head to rather than their actual address. This is to ensure you are a genuine client, as they can usually see the landmark from their place. One they have confirmed you are genuine they will then give you further instructions.
Try to act and look confident as you approach their building. If you look nervous and like you aren't sure where you are going, you'll stand out. If you act as though you belong there you are much less likely to draw attention to yourself.
We shouldn't need to tell you, but it helps to arrive on time. Turning up late is going to look back for you, so give yourself plenty of time in case you hit traffic or get a little lost.
Once you are in their place you should hand over the fee as soon as possible. It is rude to make an escort ask for it, and you'll find that things go a lot smoother if you do give them the money as soon as you can. You should also let them know if you are nervous, as they can then help you to relax before the date. Even if you aren't nervous you'll be invited to take a shower, and this is a great way to start your date. What happens next will be between you and your chosen companion!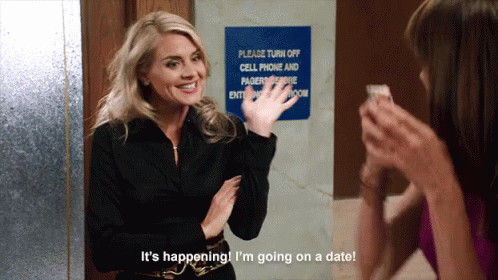 Your first escort date
It can be terrifying going on your first escort date if you don't know what to expect. Hopefully this guide will help you understand the different things that you can expect from your date.
Got some questions? Maybe you've recently had your first escort date and want to share your experience with others? You can use the comment box below to join in the discussion and share your top tips. What piece of advice would you give to first time punters? Lara Mills is a writer who has four years of sex industry expertise behind her. Since she entered the adult industry, she has worked on the Escort Advertising forums, before moving into her current role three years ago.

Since then she has gained a fine reputation with her blogs on sex advice, sexual health and amusing news stories from around the globe. She is also a campaigner for the rights of sex workers from all over the world.

In her spare time, Lara keeps herself active by going running, and is something of a film buff. She also loves to go travelling. Latest posts by Lara Mills (see all)