Sometimes we get a bit bored with masturbation. We might order some new toys in an attempt to spice things up, or we might look for different porn to enjoy. The problem is that, sometimes, this just won't be enough. We need more… or less. Which is what has prompted many to take up the No Nut November challenge.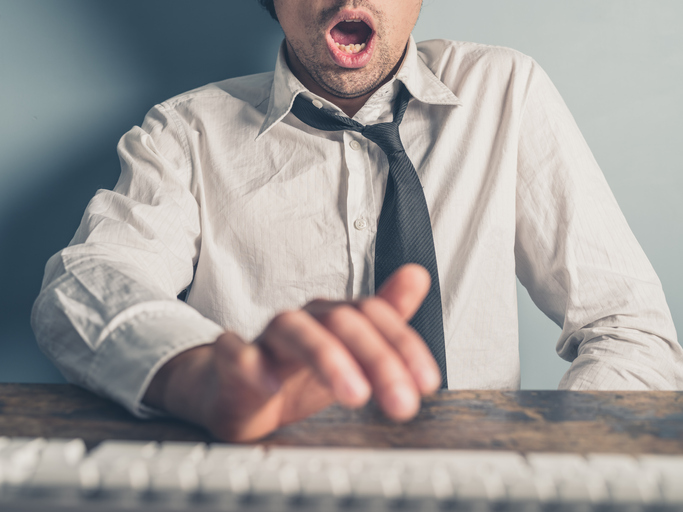 While some people spend their Novembers talking about Movember, others will be giggling about No Nut November instead. It is one hell of a challenge, and getting through it qualifies you for Destroy Dick December. So what is it?
What is No Nut November?
There are certain dates of the year that we look forward to. Many can't wait for the 14th of March, which is Steak and a Blowjob Day. Others wait for Halloween so that they can terrify their friends with spooky stories or funny pranks. For some, it is November that they look forward to… and not because of Movember.
It is No Nut November that holds their attention. As the name suggests, the aim is to 'not nut' for the entirety of November. Sex, masturbation, or ejaculating in any way is a no no. You have to abstain. You are allowed one wet dream throughout November, but that's it. You get just one shot at it. If you somehow manage to get through it (and I'll tell you now that I failed this year), doing so will give you some seriously impressive rewards.
Well… not really. You can simply say that you passed the month without nutting and have qualified for Destroy Dick December. Having read what Destroy Dick December is about, I don't think you want to do it. You masturbate to orgasm each day for the number of the day. One orgasm on the 1st, 15 on the 15th, and so on and so forth. Here's Urban Dictionary's definition of it:
"This is the month where you can not ejaculate or bust a nut under any circumstances. You have to go 30 days, with 0 nuts. This event determines the willpower and strength of the human male's mind and body combined.

The Rules of No Nut November are as follows:

– You cannot have sex, masturbate, or nut in any way, shape or form.

– Watching pornography and having boners are allowed, but you can't nut.

– You are only allowed one wet dream. If you have more than one, then consider yourself out.

– You do not have 3 strikes; you only have one shot at it. If you miss it, you're out.

– If you have passed the month with a total of 0 nuts, you are a victor and you shall qualify for Destroy Dick December (Not Recommended)

– Look, man, just don't nut in 30 days.

If you are reading this in the month of November and haven't nut yet, may willpower be on your side. "
Why do it?
So why do some people decide to put themselves through the clear hell that is No Nut November? There isn't exactly a set answer to that. Some simply see it as a personal challenge. They want to know if they can manage to resist the urge to masturbate or come for an entire month.
Others see it as an alternative to Movember. Instead of refusing to shave, they refuse to nut. It makes it a better solution for those who have beards and don't shave anyway. Some are even going public with their attempts and trying to raise money from prostate cancer as they do it.
There are also those who believe that it is how you get initiated and welcomed into the NoFap community. This community, which is growing on Reddit, is full of people who don't masturbate at all as a way to deal with a sex or pornography addiction.
Are you succeeding?
As I said earlier, I've already failed it, even though I wasn't trying to complete it. Masturbation and sex are important to me, and while resisting the urge might be a fun challenge, I'd rather enjoy sexual pleasure instead. However, the meme game from No Nut November is strong. Don't believe? Check out the reactions on Twitter.
If you really want to try a challenge for November, but don't feel up to the No Nut one, there are plenty of others you can do. In fact, I wrote a blog last year with 5 masturbation challenges for November, and each one gives you the chance to come. I know what I'd rather do with my November!
Are you taking on the challenge this year? How are you doing with it? Let us know in the comment below! You can even share your tips for making it through. Latest posts by Lara Mills
(see all)