Rule 34 of the internet tells us that "if it exists, there is porn of it". So really we should not be at all surprised by some of the weird porn parodies out there for you to watch. These parodies can sometimes be fun, especially the superhero ones, but often they seem to be eager to ruin your childhood.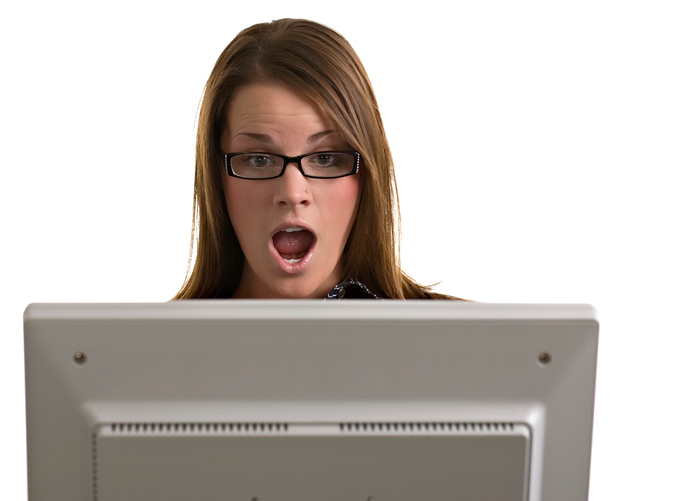 Yet for some reason, they are still incredibly popular. Maybe it is the fact that we are curious creatures and we believe that the parodies can't be that bad, can they? Well, it turns out that they can, as I take a look at some of the weird porn parodies we didn't ask for.
Tugrats
Wood Rocket are known for creating some of the most unusual and weird porn parodies out there, and their latest release is no exception. They have created Tugrats, a parody of the popular animated series Rugrats, which follows the challenges of being a toddler. You can probably already see why this is problematic.
Thankfully, it seems from the trailer that the stars are actually playing the grown-up and definitely adult versions of the characters. The costumes, however, seem to have stayed the same, which means that the adult version of Tommy is wearing a diaper.
From what we can tell by watching the trailer (which the curious among you can watch below if you feel the urge), Chuckie takes one of 'Stu's boner pills', and Angelica gets a little seductive with her Cynthia doll. Exactly what this means for the film we aren't sure, but given that the film is titled 'Chuckie gets lucky' we have a few ideas… and they all make us feel uncomfortable.
Spongeknob Squarenuts
If hearing about the Tugrats hasn't stopped you from reading further, perhaps this will. Spongebob Squarenuts is an iconic cartoon character with a creepy laugh and some unusual friends… which, of course, means that there is a porn parody of him. This parody was one of the first I ever saw and set the bar for weirdness pretty damn high.
Spongeknob Squarenuts isn't just any porn parody. The actor playing Spongeknob even has the same creepy laugh, and looks even more terrifying than we thought, thanks to the large cardboard costume he is in. The costume makes it difficult for him to fuck Sandy Squirrel, however, and so they resort to oral instead.
That isn't even the strangest part of the porn video. In case you are curious about watching it for yourself and deciding if it is really that bad (which, trust me, it is), here's what the introduction to the porno is like. Yes, they rewrote the theme song to match Spongeknob Squarenuts, and yes, you will be singing it for the rest of the day.
Ten Inch Mutant Ninja Turtles
I bet by this point you were hoping that your childhood would be safe. You'd be wrong. There are so many weird porn parodies of your favourite childhood cartoons that it would be difficult to include them all in one article. There is, however, room for one more… and that is the Ten Inch Mutant Ninja Turtles.
This one makes a little more sense to us. To many, April O'Neil was a hot fantasy. However, the turtles didn't really get included in the fantasy. Now they do, thanks to Wood Rocket (the same minds behind the Tugrats).
Your favourite heroes in a half-shelf have had their names changed slightly to make them slightly more inappropriate. You now have Michelangeblow, Master Sphincter, and Spreader of the Footjob Clan. If you want to see the other changes and just where the story might go, you'll have to watch the trailer.
Jurassic Porn
Jurassic Park is an incredible movie, and one that many of us love. Unfortunately, that doesn't save it from the clutches of porn. The minds behind Jurassic Porn were so preoccupied with whether they could, they didn't stop to think if they should.
Given the trailer (which you can view below) I think it is safe to say that they definitely shouldn't have… but porn finds a way. What results is perhaps one of the strangest porn parodies we have ever seen. It seems that the dinosaurs get loose and, after mauling a few people, decide they'd rather fuck them.
We are fully expecting to hear "clever girl" in this parody at some point, even if it does seem to be focusing more on the costumes of the Jurassic World movie. I don't know about you, but I'm not sure that I will be able to watch the films without thinking back to this trailer.
Other weird porn parodies
Weird porn parodies aren't anything new. If you can think of it, then there is probably a porn parody of it out there. Off of the top of my head I can think of a few, such as Womb Raider, Game of Bones, and Buffy the Vampire Layer. There are plenty of comic-themed ones out there, and many of them have been produced by Axel Braun. These are highly rated and often look great, thanks to the money spent on costuming.
But not all porn parodies are great. Have you seen any of the above parodies and wish to comment? Have you seen something even weirder than the four shown above? Let me know by leaving a comment in the box below. Latest posts by Lara Mills
(see all)