The ass is a favourite of many people, as they love nothing more than admiring one as it wiggles in front of them. However, for some out there they also get really turned on by what comes out of it, and they love nothing more than the sight of shit.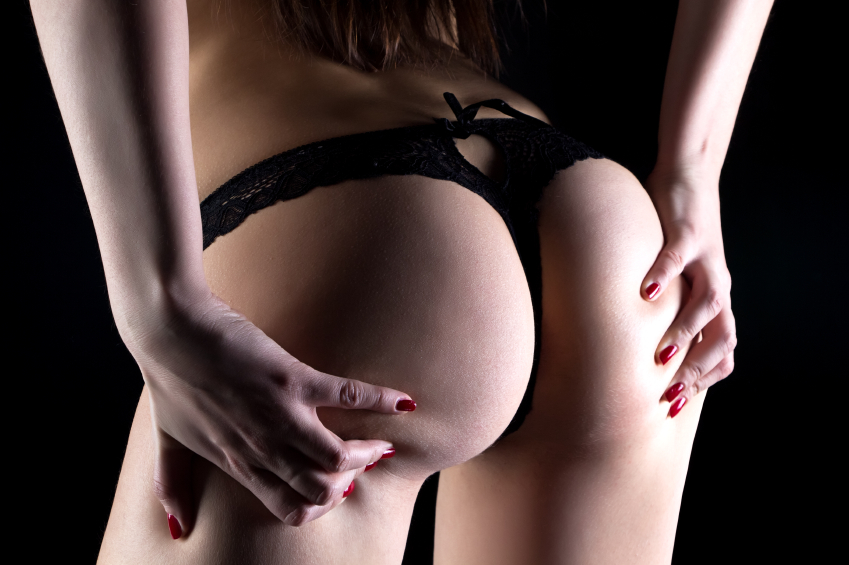 This hot fetish goes by many names, but it is known scientifically as coprophilia. It is more commonly known as scatophilia, or simply hardsports or scat. It could be that you get turned on by the sight of someone shitting, or you love nothing more than doing it to someone else. Whatever your reasons are, people love this fetish. This is not to be confused with watersports, which involves urine.
Most people haven't been able to escape seeing the "2 Girls, 1 Cup" video that seems to have spread across the internet, but this was, arguably, the first time that scat made itself known to the public. Until then, many thought they were alone in their fetish. Since 2 Girls, 1 Cup brought the fetish the light, the world of scat has just gotten bigger and better.
Here on the Escort Scotland blog, we take a look at how you can enjoy this hot fetish and give you the ultimate guide to scat.
Set your boundaries
As with every fetish, before you start it is best to set your boundaries. You might be really eager to try out scat, but your partner might have some reservations about it. So take the time to talk to them about it first.
It might not be what you want to read, but if you don't talk to them about it, you risk doing something with scat that they aren't happy with. This can have a huge impact on you both. Instead, sit them down and explain exactly what it is you want to do. Honesty is the best policy!
If they have any worries about it, talk to them. Let them air their concerns and help the figure out what it is they are worried about. For many it is just that they have never done it before and so have reservations about it. They might be concerned about hygiene, but that doesn't mean they aren't willing to try.
Another thing that people often forget to talk about is illness. It will probably be the last thing on your mind, as you simply want to see the hot, steamy shit hit your body, but a word of caution. If either of you are recovering from a stomach bug, you should wait until it is completely over and you are recovered. You don't want to pass anything on to your partner, as that might ruin any chances you have of doing it again.
The smell can also be a huge issue for many, but there are things you can do to change that. Watching your diet is a good way to do this, as it can lessen the smell to make it inoffensive to your partner's nose. Make sure to stick to foods low in additives, and the less meat and dairy you have, the better. You can also take chlorophyll tablets to lessen the smell, but stopping the smell altogether is almost impossible. So don't expect miracles.
If you are ready to try it, make sure you have plenty of towels ready. You can lie these towels on the bed to keep things clean! If you have a large enough bathroom or wet room, you could simply enjoy trying scat in there. It will make things easier to clean up!
To make something abundantly clear before we go any further, you aren't weird if you are into scat. It's a fetish, and a pretty normal one. It might not be as common, but it is still one that a fair amount of people have. Rhiannon Beauregard speaks about scat with such a laidback tone that it should help to set your mind at ease.
What do I do with shit?
A question you often see on the internet regarding scat is whether or not you have to eat it. Scat and scat-eating are two very different things, so before you go thinking you'll have to take a big bite and eat shit, don't worry. Unless that is part of your fetish, you don't have to! There are plenty of other things you can do with it.
Those who are new to the act and enjoy nothing more than the sight of poop, but don't enjoy touching it, could ask their partner to send them some dirty underwear. Make it clear to them that you are into scat and they will send you a pair of sexy underwear with a nice brown streak in it. This skid mark is just for you, and it will be such a turn on to see it as you wank over it later.
If you want to be dominated, get your partner to sit on your chest while taking a shit. They can then rock backwards and forwards on you, which will spread it onto your body. If you want to see it happening, get them to face away from you. It is great if you are hoping to be humiliated in the bedroom, and is one of the ultimate acts of domination. Often, it is referred to as the Cleveland steamer, as the brown stripe on your body looks a lot like the strip on the Cleveland Brown helmets.
However, it you'd rather be the one dominating your partner and leaving a nice brown streak on them, it is called a chilli dog. Usually you push the shit in between their boobs, and you can fondle their boobs and watch the way the turd spreads across them. Many then like to get a hot tit wank while they are here, as the feeling of the hot crap on your dick is a huge turn on. The act gets another name if you finish in this position, as your cum squirting over the top makes it look like a Boston Pancake.
If you do enjoy eating it, there are a few ways that you can do this. For the ultimate humiliation, get your partner to sit on your face and take a shit in your mouth. You will feel the hot, steamy turd fill your mouth and know your place. However, if you want to ease into it, simply dip your finger into their ass or rim their tight asshole to help them clean up.
Scat gets a very mixed response, but there are plenty of people out there who do enjoy hardsports. You might be lucky enough to find someone to share it with. You could leave a comment in the box below with any questions you have about scat, and the growing community might be able to give you the answers you've been searching for. Latest posts by Lara Mills
(see all)