Most men like the idea of a threesome. If you did a survey of guys, I would hazard a guess that a threesome would come out on top in any list of fantasies. It seems to have everything; you, two hot women, what else do you need to make an evening go with a bang?
Sadly life isn't one big porn film. Instead, threesomes have a tendency to cause serious problems in a relationship. What many hoped would be the greatest sexual encounter of their lives, can lead to the the destruction of something you once held precious, and also the ruining of friendships.
It is therefore important that you consider who is actually getting involved in your threesome. There are certain character traits that would make somebody a good candidate for such a scenario, and then there are people who shouldn't even consider it.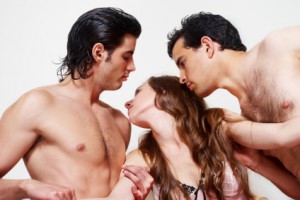 Getting the Right Characters
Firstly, you cannot have anyone there who is insecure, This is meant to be a fun-filled sexual get together. If you have one woman who isn't as confident as the rest of the group, she will spend more time comparing hers and the other persons boobs and whether her bum looks big, than enjoying herself.
The problems would not stop there, and would likely permeate into every day life. This is a real major issue to consider.
On the flipside to that, you don't want anybody who is too demanding in bed. This is meant to be a threesome, and if you have one person wanting to hog the attention, then you will end up with one person feeling very left out, and embarrassed.
When it comes to your partner, you need to make sure she is not the jealous type. Dress it up like you want, you will be having sex with another woman, and she will be getting a first row seat. You don't need to be a rocket scientist to work out how that can go wrong. This is a case of knowing your partner and how she will likely react. You have to make sure you are in as strong a place after the event, as you were before, if not stronger.
This leads on to communication. Your partner and a friend must be good talkers, and make it clear if they are up for it. This should not be a case of everyone remaining quiet, not saying no, and going along with it. In reality, that may be more like people feeling pressurised into the threesome, which of course has disaster written all over it. Talk about it first. Everybody should be explicitly on the same wavelength.
The best people to be involved in threesomes are those who are sexually open, and have always had the willingness to explore new things. Going straight from normal sex to a threesome is a big leap, and may not go down well.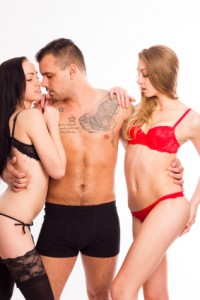 What Happens After?
You also need to remember that the time after the threesome is also a period that needs to be considered. No matter how well the threesome goes, it will forever change the the dynamic between the three people who were involved. Take your girlfriend and the third person. The other woman will always be the person who had sex with her boyfriend. As well as that, from your perspective; she will no longer be the friend you flirted with. Instead, she will be the one who came into your bed.
Nothing will ever be the same. Try and do this with people who will see this as a change for the better, not for the worse.
Maybe Try a Glasgow Escort Instead
There are however, other options. If all that seems to be a bit too stressful for you, the escorts in Glasgow often offer a duo service. This means you could try a threesome, without the hassle of maybe damaging your relationship, or a number of friendships. Even if they don't advertise specifically as a duo, if you look through the escort profiles, you will see they offer duo partners. Give them a call and let them know what you want! Escort Scotland gives you a chance to explore your innermost desires, no questions asked.
In the end, it is a case of getting people who communicate well, are not insecure, who are sexually open and who are not prone to jealousy. If you can assure that, then have fun. But remember, a lot of thought needs to go into it.
If only life was as simple as a porno movie??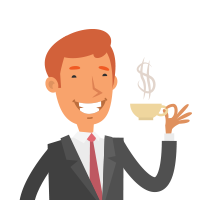 Latest posts by Martin Ward
(see all)