Many of us on here will watch porn. For those of us who do, it is a nice level of escapism. We don't take it as real. We know full well that if your girlfriend walks in on you screwing her stepmom, she is not going to join in. What she will do is give you a punch and eviscerate you on social media. That is fine as we know the score. However, it is when we get into the realms of forced sex that things become more problematic.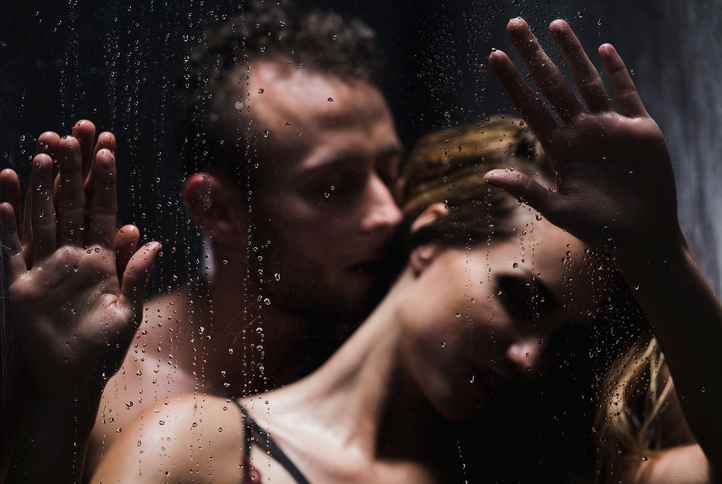 Take the scene below with Bridgette B and her 'stepson' for example. He comes in, says he likes her, and then dives on her. She begs him not to, but as soon as he starts to give her oral, she magically starts liking it, even if she still feels uncomfortable.
Well, lets have a look at the problem here. The lad is raping her until she likes it. I don't need to spend too much time explaining why that is bad.
This differs from other kinds of porn scenes, as even in the ridiculous scenario I mentioned at the top of the page, consent is always offered, even if it is unrealistic.
The question is, is this kind of porn a major problem? Whether it is or not comes down to the main debating points regarding porn.
The Case in Favour
The case in favour of this forced sex porn is much the same as any other genre. It is fantasy and isn't supposed to be taken seriously. The credibility of this style is as much as a guy trying to screw his stepdaughter and her not screaming and running to tell her mum. This is all about fantasy, and many people have this fantasy. It doesn't mean they are going to go out and rape someone. Porn is something for them to jack off to. Nothing more.
True, there isn't much there; just a single paragraph. But that is the point. It is what porn is about. So, what is lacks in length, it makes up for in poignancy. It is like a big neon sign that hangs over the industry. Porn isn't an education tool and should never be treated as such.
Also, it is worth adding in that many of these videos have things at the start saying that the sex was really consensual, so that is designed to let people know this is an act. Also, the actress will have a safe word to bring the scene to a halt if she starts to feel uncomfortable in the 'real world'.
The Case Against
Now this is where it becomes more problematic. For those who think 'forced sex' is wrong, they say it will cause huge problems with understanding what real consent is. It seems that all you need to do is make her enjoy it a bit and the complaints will stop.
In reality, this is rape. The complaints won't stop. They may be silenced, but once again, that doesn't mean consent is given, just that a person is shutting down.
It is fair to say, that only the biggest of anti-porn campaigners (and there are some) think that normal, well adjusted adults will go out and become rapists just by watching this kind of porn.
However, for most campaigners, they are more concerned about the impact it will have on the young. There is a concern that young people will get a false perspective of what sex is. It is much the same way that they often think that lube is never needed for anal as it is never used in a film. Will they get the wrong view of what consent is?
Rape is a truly horrible thing, and as we all know, most rapes are not committed by a Ted Bundy type. They are committed in relationship or on dates. It is in situations like this that the idea of consent is ingrained in the mind of the lad. If not, that is when things go wrong. These kinds of incidents come out of ignorance rather than evil.
This can all be countered by saying that porn should not be viewed by anyone under 18. However, we know that all you need to do is click 'I am over 18' and you are in, even if you are 10 years old. Those checks aren't worth anything.
So, is it Wrong?
For me, this is a tough one. I get the point that you are supposed to go in with your eyes wide open. It is a valid point that it isn't for government to dictate what the industry does, making it vanilla. The individual watching needs to be aware of the line between the porn world and the real one.
Then again, kids watching this stuff is an issue, and although it will not damage all of them, it will damage some, and that can have horrific effects in the real world. To pretend that it is all fine and dandy is ridiculous.
I will admit that I could never jerk off to stuff like this, as it makes me uncomfortable. However, I also don't like gay porn or BDSM, and I don't want that banned either. Just because something isn't my taste doesn't mean it should go.
However, I am inclined to think that age checks on porn need to be more thorough. Now I am no expert so how that would be done I have no idea, but you need make it harder for impressionable minds to see this stuff. By the time they do, you would hope they have reached a level of emotional maturity to realise that porn is all about fantasy, not reality. That is a far better option than getting morally outraged or banning a genre you don't like.
But do you agree with me? Let me know in the comments box below.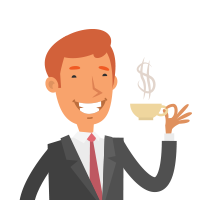 Latest posts by Martin Ward
(see all)