For most of us, sex should happen any time. We would fuck around the clock if our schedules allowed it… but they don't. Instead, we have to wait until we have a gap for some sexy time, and sometimes it just doesn't match up to when our partner is feeling turned on.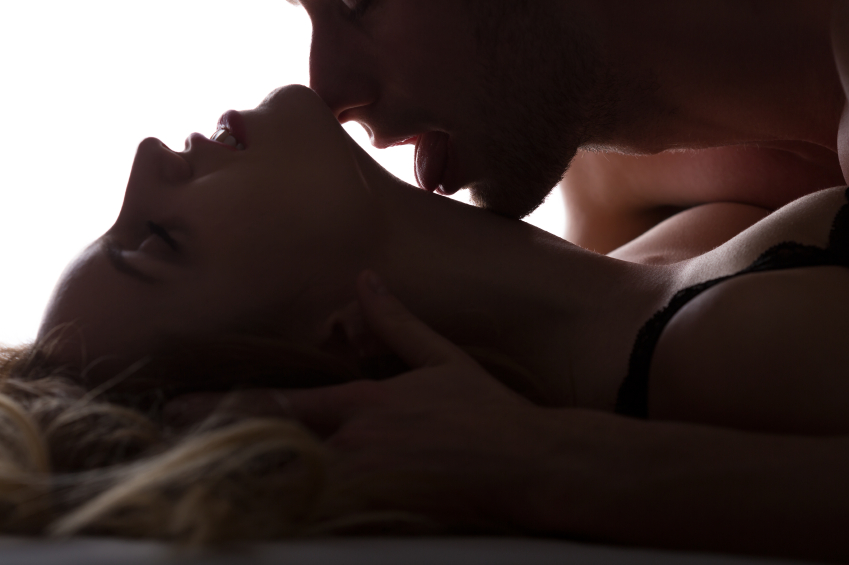 Science seems to suggest that there is actually a right and wrong time to have sex, as men and women feel turned on and in the mood at different times. Here on the Escort Scotland blog we take a look at when this sexy time might be, and what you can do to trick your body into thinking that it is the perfect time for sex.
Wake up call
Starting your busy working day off with sex sounds like the best start ever, right? The only thing that could make early morning sex better is if you had it and then realised that you had a day off.
It seems that science seems to back up the fact that a lot of us like to fuck first thing in the morning. The Kinsey Institute found that, for most men, their testosterone levels reach a peak in the early morning. So it seems that you wake up rock hard and ready with morning wood because your body really is ready to go, even if the rest of you doesn't feel like it.
For women, it is similar. Their endorphins are in their peak between 8am and 10am. This time is a bit later than the sexy time that men are ready to go, though, which means we aren't quite in sync with them.
The mid day slump
When it comes to lunch time we start to hit the mid day slump. We will take our break from work and really not want to go back to it afterwards. We just want to relax instead, and it is at this point that most of us are definitely not in the mood for sex.
The mid day slump tends to be when most people aren't feeling at all turned on and horny, and so we tend not to have much sex around this time. However, shortly after the mid day slump it seems that things pick up again, and this is when we find the right sexy time for us all.
It seems that there is actually a perfect time to fuck! According to Alisa Vitti, a hormone expert, that time is 3pm, when you are just coming over the mid day slump and are getting so close to the end of the working day. For women, they experience a spike in their cortisol levels. This means that they have more energy, and sex is a great way to use that energy.
As for men, they will have a rise in their estrogen levels, meaning that they are more focused on what is happening. Instead of wondering if they did enough at work, they are set on the task at hand, and if the task happens to be getting their sexy lady to orgasm, we don't see how this can possibly be a bad thing.
It is believed that, as 3pm is the perfect sexy time for many of us, this is when most people will slip away from work to fuck. A late lunch or an early afternoon break provides the perfect cover for an afternoon romp.
Night time is the right time
Immediately after work you might not have the energy for sex, and again the different levels of hormones go down so that we just aren't feeling in the mood for sex. However, sometimes we will convince ourselves that it is the right thing to do, but often it just doesn't do the trick for us. We are left feeling a little disappointed with our performance and our lack of energy, so when is a better time?
When it gets later, it seems that we get another perfect sexy time in the evening. Between 8pm and 10pm, women are again feeling totally energized and, while the energy levels for men aren't quite as high, they are usually more than willing to fuck. Everyone is on the same page, making this a great time for sex.
As it gets later and the time starts creeping onwards, women experience a rise in melatonin levels. This means that they feel much more interested in that closeness from sex, even though they aren't as energetic. If you happen to visit your sexy lady at this time, you'll notice that things seem much more intimate and fun, which is fantastic for you both to make you feel closer.
When is your sexy time?
However, we all have different times of day when we feel at our horniest. You might be looking at this thinking "I don't even think about sex around 3pm", and that might be true for you. The levels of hormones might change in your body, but you might not be in the mood for sex.
Personally, I like sex first thing in the morning, especially if I don't have to get up out of bed to go anywhere soon. That said, I'm also up for a fuck in the evening. During the day, however, I'm not feeling it.
So, that tells you a bit about the theory of the perfect time for sex, as well as my sexy time, but what about yours? Take a moment to think about when you feel at your horniest or when you choose to go and visit escorts. Do you book at those times because you're turned on, or is it just that you are free then?
Let us know by leaving a comment in the box below or by visiting the Escort Scotland forum. We want to hear from you! Does your sexy time fit with the schedule above, or are you off the time table? Latest posts by Lara Mills
(see all)