Sex can get pretty dull if we let it. It is so easy to fall into a routine. We'll do the same things for foreplay without adding anything new to make it exciting again. You'll find that it is very easy to repeat positions and things without trying to make it exciting again. We'll get bored, which is why finding something new to try is such a good idea.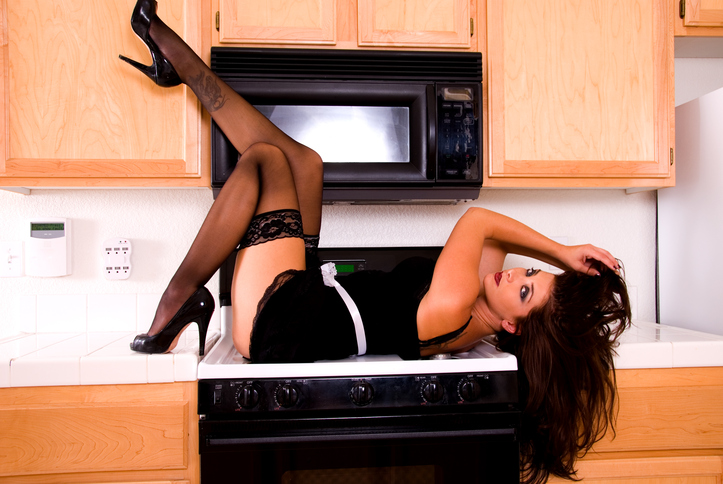 However we often don't know where to start. Trying new things in the bedroom can be incredibly intimidating, especially if you start to dip your toes into the world of kink. This is why we have put together some sexy role plays perfect for beginners!
The sexy secretary
If you haven't got the money to spend on a kinky costume don't worry. There are still a few different sexy role plays you can do without having to spend a penny on the outfit. In fact, you'll be able to put together the sexy secretary with items you or your partner already has in the wardrobe!
All you'll need is a suit. The kind of suit is up to you, but whoever dresses as the secretary will want to dress smart. Shirt, trousers or skirt, perhaps even some glasses. They don't have to be real. They can be fake. If you have recently been to the cinema you can even pop out the lenses of the 3D glasses you got and use those!
One of you will then pretend to be the boss. You'll give notes and orders of things you need doing. You can then go on to dictating things which will naturally lead to other fun things. This is the perfect role play for beginners because you don't need much and can let your imagination go wild.
The mischievous maid
One of the hottest costumes out there has to be the sexy French maid. This is a popular one in sex shops and often sells out quickly. It comes with props like a feather duster but often you won't even use it!
This is great for the person who wants to be teased. When your partner is in the costume tell them that you want them to clean something like the coffee table. This will require them to bend over for you, and since the skirt is short it'll reveal a little ass.
You can then go up behind them and tease them. It'll be really kinky for them, especially if you keep the role play going for longer because they won't know what to expect!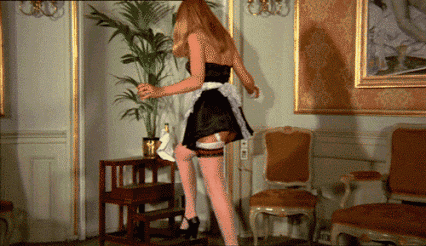 The naughty nurse
Uniforms can really get us going. For some there is nothing hotter than seeing a naughty nurse we'd love to fuck. This is a uniform you can buy for relatively little money, and it is great to let your kinkier side out.
One of you pretends to have an injury. The nurse will then do their best to help heal you. They might recommend a sensual massage to put you at ease before carefully examining your body to make sure everything is okay.
Often the nurse will take charge, riding on your cock until you cum. If you want your partner to take charge then this might be the best role play for you to try. The costume is also a hell of a turn on and will have you turned on the moment you see it!
The kinky cop
BDSM is often very popular when it comes to role play. However, one of the best sexy role plays you can try for the variety of BDSM things you can do is the kinky cop. This is another popular costume, meaning you can buy it for cheap, but it is really the props that make this costume.
With the outfit you'll get things like handcuffs and a police baton. The baton is perfect for spanking your partner during sex and making them feel oh so naughty. The handcuffs can also be used to keep their hands together and stop them from touching you. These items are perfect because you get to punish them.
If you want to give them a sexy strip tease or simply want to dominate them, this could be the perfect outfit and role play to try! You'll definitely take charge and ask your partner what they would be willing to do if you were to let them go.
The best sexy role plays
There are so many sexy role plays you can try if you use a little imagination, but if you are a beginner it can be intimidating. You aren't sure what to buy or what you can do during the role play to make it exciting.
Hopefully the ideas above will inspire you. If not then use the comment box below. Ask others for their tips and the things they would try to ease into role play. You'll get some great advice and amazing tips you won't be able to wait to try! Latest posts by Lara Mills
(see all)